45% of those in the stands used Verizon's network during the Super Bowl
15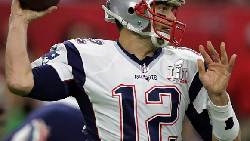 T-Mobile might have won the speed wars at NRG Stadium
during the Super Bowl, edging out the other three majors on downloads (54Mbps) and uploads (19Mbps). But Verizon appears to have won on usage. The nation's largest carrier says that 45% of the 72,000 that filled NRG Stadium this past Sunday were using the Verizon wireless network. Over 11TB of data went through Big Red's pipeline from the stadium during the game. That was a 57% rise from last year's game.
According to the carrier, Verizon customers' top five uses of wireless data while at the game included uploading and watching video, social media, web browsing, uploading to the cloud, and sports apps (NFL Mobile, etc.). The top three social media sites accessed by the same users included Facebook, Instagram and Snapchat. Peak wireless use by Verizon customers took place during the halftime show, when Lady Gaga dropped onto the stage. During the 9-days of festivities related to the Super Bowl, Verizon customers attending these events used 86TB of data, a 25% increase over last year.
Verizon beefed up its network for the game, increasing network capacity by 450%. A total of 220 small cells were in use, increasing wireless capacity 18 times in the downtown areas around the stadium. A portable cell site at NFL Live used a new technology turning one unit into 8 cell towers. And to make sure everything was running around the clock, Verizon staffed a 24/7 command center with engineers, vendors and technicians.
source: Verizon