4 camera apps that enable manual controls on Android Lollipop
10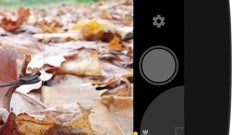 Last year, when Google launched Android Lollipop, it also released a new camera API (application program interface) that provided support for manual camera settings. This, however, doesn't mean that all Lollipop devices get manual camera controls by default. Instead, it means that they could take advantage of new camera apps that are specifically developed to provide manual settings.
Right now, there aren't too many third-party apps that feature manual camera controls, but those that do are worth your attention if you want to better control your Android phone's, or tablet's camera.
Of course, various Lollipop-based handsets -
like the LG G4
- already offer some
manual camera controls
. However, in their case, trying a different camera app than the one that's pre-installed can be fun. Plus, some of the apps presented below let you take RAW photos - a rare thing in the smartphone space.
Before planning to get any of the apps listed below, you should first check if your Android Lollipop device actually supports manual controls. To do so, you should download the Manual Camera Compatibility app (
Google Play link
) for free and run it on your device. It will tell you which manual camera settings are - or are not - supported.
Manual Camera

This app's name is as straightforward as it gets, because it can really turn your Android phone's snapper into a full-fledged manual camera. As far as we know, this was
the first app to make use of Android Lollipop's new camera API
. Its main features include manual shutter speed, manual ISO, manual focus distance, manual white balance, manual exposure compensation, and the ability to shoot RAW (DNG) photos. Manual Camera is also quite fast, so you can quickly capture moments as they happen.
Camera FV-5

Camera FV-5 is another application that offers support for RAW (DNG) photography, in addition to plenty of manual settings: ISO, focus, exposure, shutter speed, and so on. Camera FV-5 also features a "DSLR-like viewfinder display" that enables you to see stuff like exposure time and aperture in real-time. While Camera FV-5 is a paid app, you can try its Lite version for free (this, however, limits photo resolution, and doesn't provide RAW support).
A Better Camera

A Better Camera offers support for RAW photography, too, but it looks like for now this is limited to the Google Nexus 5 only. In any case, even without RAW support, the app has lots of useful features, including manual focus, manual shutter speed, and manual white balance. The app can also take 360-degree panoramas up to 100 MP.
Open Camera

Open Camera is called like this because it's completely free (no in-app purchases here). It doesn't offer RAW support, but it's still got nice features, like manual focus distance, manual exposure time, and manual ISO. The app further offers an auto-stabilize option - this way, your photos "are perfectly level, no matter what."