New Manual Camera app uses Android 5.0 Lollipop APIs to bring you full manual control to images
20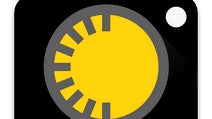 Apple's iPhone has long had a reputation for being an excellent camera with a straightforward interface that makes it easy for people to take pictures without having to know much about photography at all, but with iOS 8, the Apple ecosystem got a wealth of apps that cater to the other end of the market - photography enthusiasts who want manual control over things like shutter speed, ISO, and white balance.
Android, on the other hand, matches these capabilities only in Android 5.0 Lollipop, a version which is unfortunately slow to roll out to consumers. Even those who rock a Nexus device, or one of the few devices that have gotten the Lollipop update, however, have no easy way to benefit from the new camera APIs. The reason? Simple, there is no app in the Google Play Store to offer controls over low-level camera controls like shutter speed.
We should really say 'was', though, as Manual Control for Android from GD Software, the makers of the acclaimed DSLR Camera Pro, is the first app we know of on Android to fix that (we expect many more to come in the near future). The app boasts everything a manual shooter would require from an Android camera: manual shutter speed, manual focus distance, manual ISO, manual white balance, and manual exposure compensation. You can also save images in RAW (DNG) format for further processing (and given that
Adobe has just yesterday launched Lightroom for Android
, we're getting closer to an all-mobile light photo editing).
In addition to all these capabilities, Manual Camera boasts modern, good looks, which unfortunately seems to be the exception rather than the rule when it comes to Android camera apps. The $1.99 price tag for this app seems perfectly justified, and we do recommend you check it out at the link right below.
Recommended Stories