4, 7, 10: get ready for Nexus
29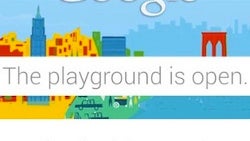 Google's big moment is just days away. On Monday, October 29th, the company will unveil the new Nexus and speak more about Android. This time, it's different. The company has taken a dominant lead in smartphone sales -
Android is clearly the world's most popular operating system
. Yet competition is really heating up with
Microsoft bringing its Windows Phone 8
the same day, and Apple continuing to dominate the U.S. with phones and the world with its tablets.
How will Google respond to that? By now, it seems pretty much clear. Three numbers:
4, 7, 10
. That's right the Nexus 4, Nexus 7 and Nexus 10 will at last fill Google's Nexus portfolio in all mobile form factors.
Let's start from the last one. The existence of the mysterious
Nexus 10
seemed questionable all until yesterday when its
manual surfaced online
. Now, this last piece of the Google puzzle seems more or less confirmed. What is it then? We know the Nexus 10 is a 10-inch tablet device made by Samsung and gearing up to become the first tablet with a more detailed screen than the one on the 9.7-inch iPad. Screen resolution is set as 2,560 x 1,600 pixels. It will also run on the latest Android, have both a rear and front facing camera, stereo speakers, a micro USB and HDMI ports, and that's about everything we know.
Next comes the
Nexus 7
. The 7-inch Android tablet was met with glaring reviews, grabbed our hearts and deserved a recommendation. Now, it's expected to give you more bang for the same buck. Worldwide, Google is stocking a
32GB Nexus 7
, and will most likely sell it for the same price of the 16GB one.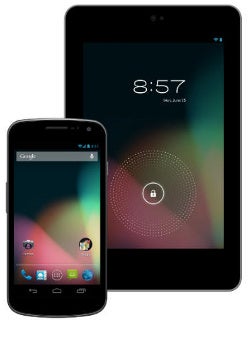 The current Nexus family.
The best for last, the
LG Nexus 4
. A 4.7-inch monster phone with a 768 x 1280-pixel screen, running on the quad-core Snapdragon S4 Pro. Google might surpise us with a very low price on this state-of-the-art smartphone. The device has
leaked in the UK
carrying an unlocked price tag of 389 British pounds. Our experience tells us that in the United States, that price could translate into around $400 unlocked, and this sounds very, very good. It's a guess, though, keep that in mind.
The downside? It seems to only have 8GB of internal storage that is not expandable.
Finally,
Android 4.2
. Will it or won't it come? Truth is we don't know. What we do know is that Google will most likely bring some kind of a gradual update to Jelly Bean, bumping up its security and adding a couple of little features. It could be called 4.2, or it could end up being Android 4.1.2. The only way to find out is to wait out until Monday. We - of course - will be covering the event as it happens, so stay tuned.