Nexus 7 32GB appears at Office Depot, priced at $250
10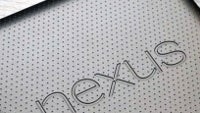 We've already seen the Nexus 7 32GB version
appear in Europe
and leak all around the place, but now it's making the rounds at U.S. retailers, and among the first to add the updated tablet to its listings is Office Depot.
The price is set at the sweet $249.99, the same money that right now would buy you a 16GB Nexus 7. Actually, the very same 16GB model is still on sale, so you'd better be extra careful which one you click/tap on.
Earlier, the tablet has also
appeared on Staples
, so it definitely seems like Google is bringing it soon. And now with the Google Nexus 10 and the LG Nexus 4 all ready for an official appearance on Monday, we can only take a deep breath and wait it all out.
source:
Nexus 7 at Office Depot