Let the games begin: Microsoft officially sets the Windows Phone 8 event for October 29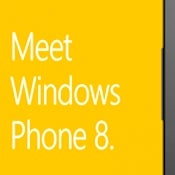 We certainly knew this was coming, and even the dates have been thrown around by Microsoft itself, but it is nice to have the official invitations, so that we know when the big fight in the "post-PC" world will commence for realsies.
Are you waiting with bated breath for Microsoft to really enter the smartphone and tablet game? Better late than never, we'd say, and hope there will be new features in store with the Windows Phone 8 launch.