33 more countries now have access to the Apple App Store
1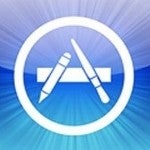 Apple has announced the
expansion of the Apple App Store
into 33 more countries. That brings the total number of countries that now offer the online applications storefront to 123. And if you thought that just about every place where the Apple iPhone is available offers the App Store, guess again. Some nations in the Mid East, South Pacific and Africa do not yet offer the App Store.
"How many apps are there in the App Store?" has replaced "How many licks does it take to get to the center of a Tootsie Pop?" as
the iconic question of our generation
. It would appear that by Apple's own count, there are more than 425,000 apps available, which is the figure that we
reported
earlier this month. Behind the App Store is the Android Market with 250,000 apps as we recently
told you
, and BlackBerry App World is a distant third.
The additional countries added include Algeria, Angola, Anguilla, Antigua and Barbuda, Azerbaijan, Bahamas, Bahrain, Barbados, Belarus, Belize, Bermuda, Bolivia, British Virgin Islands, Brunei, Cayman Islands, Cyprus, Dominica,Ghana, Grenada, Guyana, Iceland, Montserrat, Nigeria,, Omanm St. Kitts and Nevis, St. Lucia, St. Vincent and The Grenadines, Suriname, Tanzania, Trinidad and Tobago, Turks and Caicos,Uzbekistan and Yemen.
source:
TUAW
via
IntoMobile