32GB White Nexus 7 now available in Google Play
7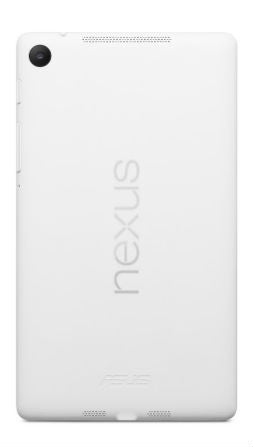 Today is shaping up to be a big day for the Google Play Store. We've already seen the release of the first Google Play Edition (GPE) tablet - the
LG G Pad 8.3
- and the first GPE phablet - the
Sony Z Ultra
. Now, to go along with the new additions to the Google Play Edition lineup, Google is expanding the Nexus lineup a bit by releasing a white 32GB Nexus 7.
The white Nexus 7 is exactly what you would expect it to be: a Nexus 7 with a white back. It looks quite a bit like the Nexus 5 with the same black front and white back rather than opting for a full white case. Everything else about the Nexus 7 is the same with the 7.02-inch 1080p display, Snapdragon S4 Pro, 2GB of RAM, 5MP rear camera, and 1.2MP front camera.
The only hitch is that the Nexus 7 is only available in white in the Wi-Fi only 32GB model right now. We don't know if there is a 16GB model on the way or an LTE model, but if either of those arrive in the Google Play Store, we'll be sure to update this. Just like the black Wi-Fi Nexus 7, the white will set you back $269.
And, right now Google is having a bit of a sale, so if you purchase a Nexus 7 and a Chromecast you will get a $35 Google Play credit and free shipping. Another way to look at the deal is that you're getting a Nexus 7 and a $35 Google Play credit and Google is throwing in a Chromecast for free.