$329 iPad with Apple Pencil support: would you buy this?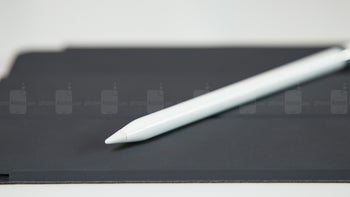 Apple's
iPad Pro
line is defined by its super-powered tablets, the great accessories that go with them, and the expensive laptop-grade prices. Yeah, while the
Apple Pencil
is an amazing proprietary stylus, great for artists, designers, and those who like to write by hand, it's exclusive to a limited group of customers — those that are capable and willing to cough up the dough.
However, we've been hearing an interesting rumor over the past couple of days. Apparently, Apple is preparing
a new edition of its cheap iPad
(starting price $329) that will support the Apple Pencil (or a different version of the Apple Pencil). Said device duo is supposed to be unveiled at the event tomorrow.
The purported affordable iPad + Pencil will be launching in Q3 of this year, just in time for the new school year. Now, assuming that's true, it sounds like a pretty cool deal. The Apple Pencil, paired with an iPad, really is one of the best styli out there, and dropping the price of entry so low will definitely allow a lot more of the users that are interested get one.
Would you be interested in one such offer?