10 ultra-thin cases that protect your Samsung Galaxy S7 without obscuring its delightful looks
5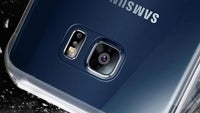 When you are rocking a smartphone as expensive and finely crafted as the Samsung Galaxy S7, you want to protect it from accidents and damage so you will be able to enjoy it for a long time. Simultaneously, obscuring its stunning good looks with any ol' polycarbonate case simply isn't an option for you. We get it, we've been there.
Thankfully, this is no longer a compromise you have to make. Case manufacturers offer slim, flexible, transparent cases that fit the Galaxy S7 like a second skin. They preserve the entirety of its design but simultaneously protect it against scratches, scuffs, dirt and grease. It's a winning combination and it's definitely the right way to go with this phone, in our opinion. That is, unless you work in demanding conditions or like extreme sports, which means you'll have to opt for a rugged case that's able to take more of a beating.
Where casual use is concerned, though, these ten pieces of work will do quite fine, we believe!
Also read: