10 phones with equal or larger batteries than the Samsung Galaxy Note 5, but worse battery life
76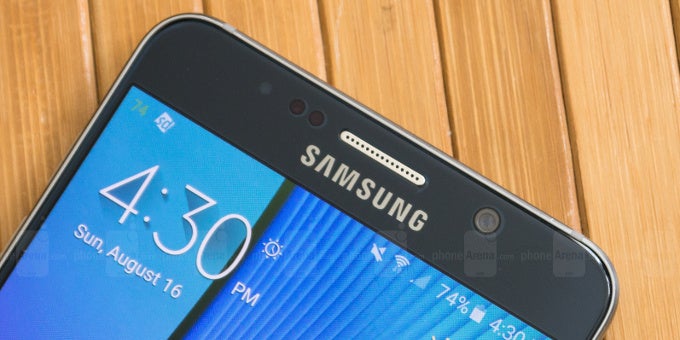 Many were disappointed when it became clear that Samsung has put a 3,000mAh battery at the back of the Galaxy Note5, which is 220mAh smaller than the one its predecessor employed. And frankly said, who wouldn't - downgrading such a vital spec is not something we want to see.
We also felt pretty sceptic how the Galaxy Note5 and its 3,000mAh juicer will perform, but that was until we laid our hands on the device and put it through our custom battery benchmark test. Lo and behold, it endured for 9 hours and 11 minutes and easily outpeformed the Galaxy Note 4, which scored 8 hours and 43 minutes roughly a year ago. Suddenly, no more trouble in paradise.
Such a battery capacity and a benchmark score in our test mean only one thing: the Galaxy Note5 is pretty efficient. As a matter of fact, it's way more efficient than a number of other devices that are equipped with equal or larger batteries and still performed worse in our custom test.
Here follow some of them.
4,100mAh | 9h 3min
Despite having a significantly larger juicer (a humongous 4,100mAh one!), the Huawei Mate7 has slightly worse battery life than the Note5, as it endured for 9 hours and 3 minutes in our battery benchmark test. Tsk, tsk.
3,220mAh | 8 h 43min
The elephant in the room is the Galaxy Note 4, which dons a larger removable battery at the rear, but has a slightly worse battery life than its successor.
No images
3,080mAh | 8h 32min
The 3,080mAh battery of Xiaomi's still succeeded flagship smartphone will keep on the lights for 8 hours and 32 minutes, which is a pretty good result, but not that impressive when compared with the newer Note5.
3,220mAh | 7h 53min
Google' 6-inch Nexus phablet sports a 3,220mAh battery (though we suspect a bigger one could have been fitted in its ginormous body), and while it provides a very good battery life, the Nexus 6 is totally not deserving admirations when you pit it against the Samsung Galaxy Note5.
3,000mAh | 7h 34 min
Also equipped with a 3,000mAh battery at the back, the ZenFone 2 is not in the league of the Note5. It will only last for 7 hours and 34 minutes before the lights go off.
3,100mAh | 7h 25min
There's a sizeable 3,100mAh juicer at the rear of the MX4, but it still can't stand up to the power efficiency of the Quad HD out-spec'd monster of Samsung.
3,000mAh | 7h 8min
The first Samsung device to boast a side-sloping, curved "edge" display was the Galaxy Note Edge. It has a battery with the same capacity as the Note5, but lasts for two hours less than it. Talk about evolution.
3,000mAh | 7h 2min
The supersized Lumia is another 3,00mAh warrior that is simply bested than Samsung's most advanced phablet to date.
3,000mAh | 6h 25 min
Despite the similar battery, the Oppo N3 doesn't fare good when you compare its battery life to the one of the Note5. Oh well.
LG's flagship is not impressive when it comes to battery life as it has roughly 33% worse battery life than the Note5.