10 inspiring Kickstarter projects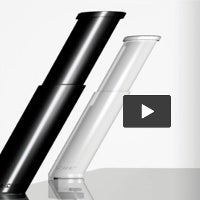 Last week, we
started exploring Kickstarter
- a hub for making brilliant ideas come into life. There are some projects that are awe-inspiring - bringing a 3D printer into our daily lives (just imagine the possibilities), there are those indie art projects that promise to change the world and have finally found the right democratic place to find funding... and there's technology.
We, of course, are fascinated by what relates to phones, tablets and how this little mobile phone that you have in your pocket can be augmented to become so much more than just a device you talk on and check your email.
There's a world of possibilities - you can make it more functional and have it act as a scanner, you can use it as a remote for your DSLR and take awesome timelapses, heck you can even shoot full-featured movies on it. All of this inspiration comes from Kickstarter projects like the 10 we picked for you this week. Which one do you find the most inspiring? Do you have something you think we should look at? Don't hesitate to hit us with a comment about the most inspiring tech projects you've seen, and we'll make sure to mention them in the future.