20 must-see Kickstarter projects
5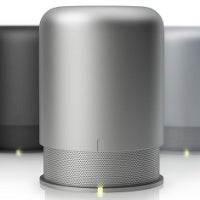 Kickstarter
is probably the most inspiring and creative place on the earthly web right now and when it comes to smartphones, accessories and fun tech in general, it should be among your first stop shops.
Technically, Kickstarter is not a shop - it's a community driven, contribution-based platform to get your ideas into real life. The good ideas usually get lots of attention and money, and the bad simply fail, just as it should be. The awesome thing about Kickstarter is that you get to chose what is good and what is bad.
We've
hand-picked our favorite projects
and you can see that we found it hard to contain ourselves. So we narrowed it down to 20 projects. These are Kickstarter's brightest ideas related to smartphones and tablets, all in a single post. Some of the projects have already been funded, others are still looking for that precious cash and you can step in and help.
Sadly, we couldn't include everything and some brilliant projects like the
Printrbot
, the first affordable 3D printer, or the extremely fun and creative
Desktop Jellyfish Tank
, and many, many others as they have little direct relation to our mobile world. But we're almost sure you'll get bitten by the Kickstarter bug after you check the ones below, so with no further ado here is our selection of most inspiring mobile gadgets and accessories. Don't hesitate to tell us about your favorites in the comments below.