Apple Watch Series 7 release date, price, features and news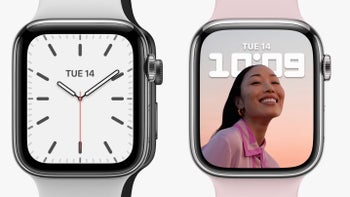 Apple
has finally officially announced the Apple Watch 6 successor: the Apple Watch Series 7. The new smartwatch comes with improved health monitoring features and new workouts. Initially, Apple did not give us an exact release date for the smartwatch, but now finally the Apple Watch Series 7 release date was announced: it will be available for pre-order starting October 8, 5 a.m. PDT.
The Apple Watch Series 7 was unveiled together with the iPhone 13 series, a new entry-level iPad and the iPad mini 6 at the online event on September 14.
If you're interested in what the Apple Watch Series 7 will feature and what upgrades it will bring to the smartwatch market, this is the place for you. Here, we collect all Apple Watch 7 information available right now.

You may find interesting...
Latest Apple Watch Series 7 news and earlier leaks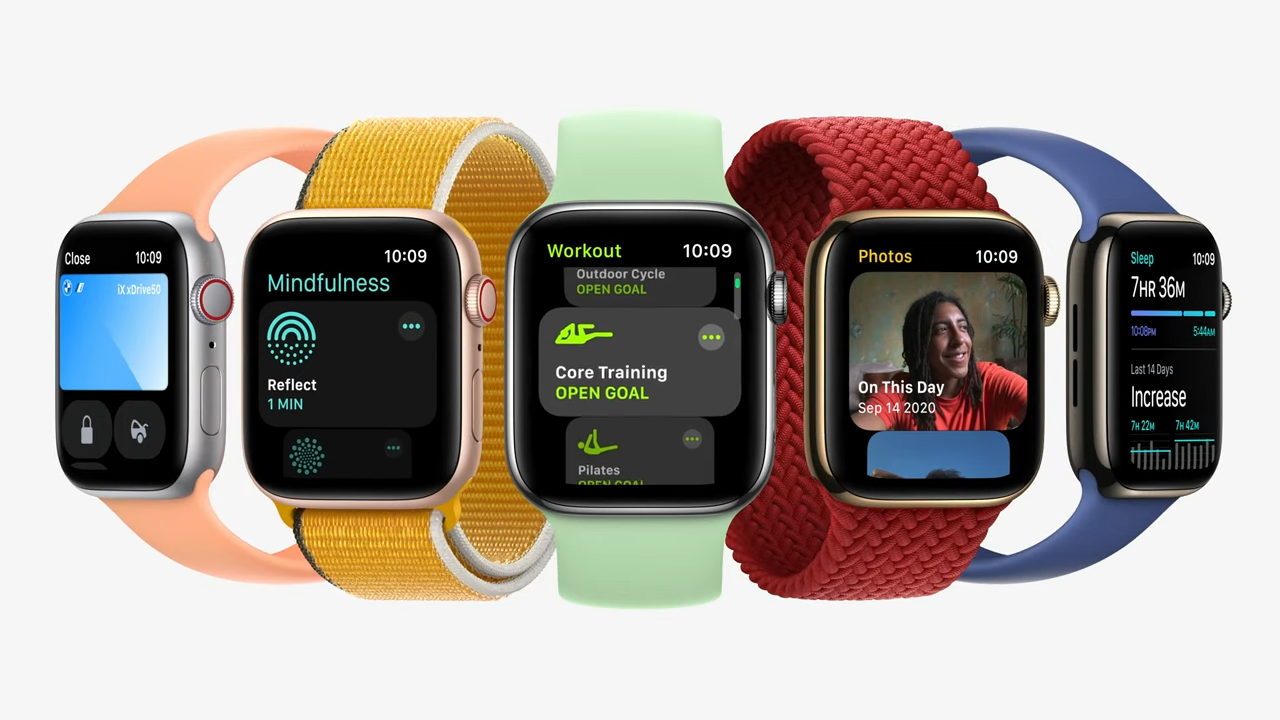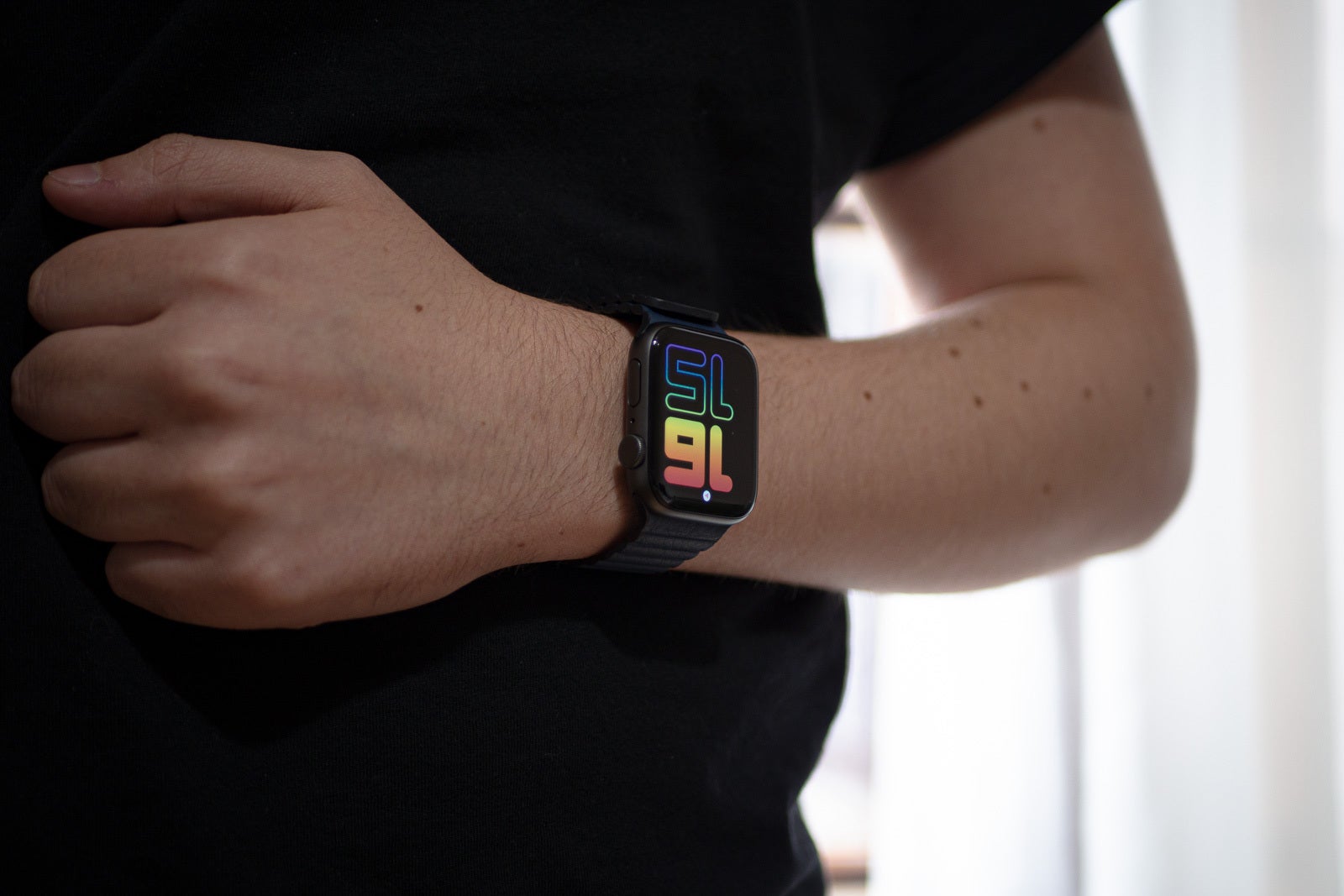 Apple Watch Series 6
Apple Watch Series 7 Release date
September 14, 2021 announced
Pre-orders begin October 8, 2021

The Apple Watch Series 7 was announced during Apple's 'California Streaming' event on September 14, which revealed also the iPhone 13 series and two new iPads. It will be available for pre-order on Friday, October 8, and will be hitting the shelves on October 15.
Las year, the pandemic noticeably shook up the mobile tech market, and although we saw Apple delay the announcement of
the iPhone 12 series
, the company managed to reveal the
Apple Watch Series 6
and the
Apple Watch SE
on September 15, 2020, as expected. For years now Apple has been announcing its new Apple Watch in an event on a Tuesday, mid-September, with an official release date of Friday (the same, or the following week).
Apple Watch Series 7 Price
The Apple Watch Series 7 starts at $399 and will be available for pre-order on October 8 The starting price is set for the GPS-only model with a 40mm case, and the LTE model and bigger case will be more expensive.
In the meantime, the Apple Watch Series 6 will no longer available on Apple's website, and the smartwatches you can chose from will be the Apple Watch Series 7, the Apple Watch SE, and the entry-level Apple Watch Series 3.
Apple Watch Series 7 Design and Display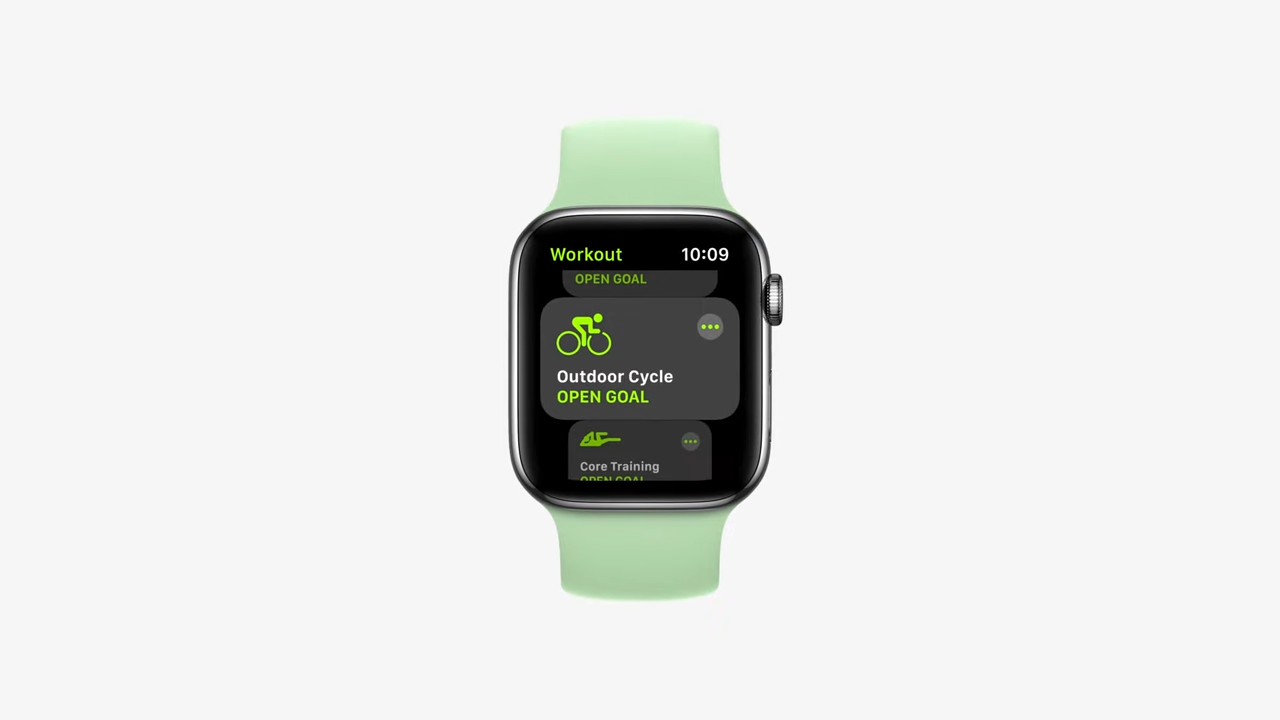 The key feature the Apple Watch Series 7 brings to the table is the larger and brighter display. According to Apple, the Series 7 will boast thinner borders and around 20% more screen area than its predecessor, the Apple Watch Series 6, and will be 70% brighter indoors. The smartwatch comes in two sizes, a 41mm one and a 45mm one. Despite these improvements, the Apple Watch Series 7 does look quite like its predecessor and is instantly recognizable at being an Apple Watch.

Additionally, the Apple Watch Series 7 is the most durable Apple Watch ever, said Apple during the event. Actually, the smartwatch's display features a material made from a stronger crystal that is over 50 percent thicker than that of Apple Watch Series 6. This improvements makes the new watch more crack-resistant without compromising optical clarity.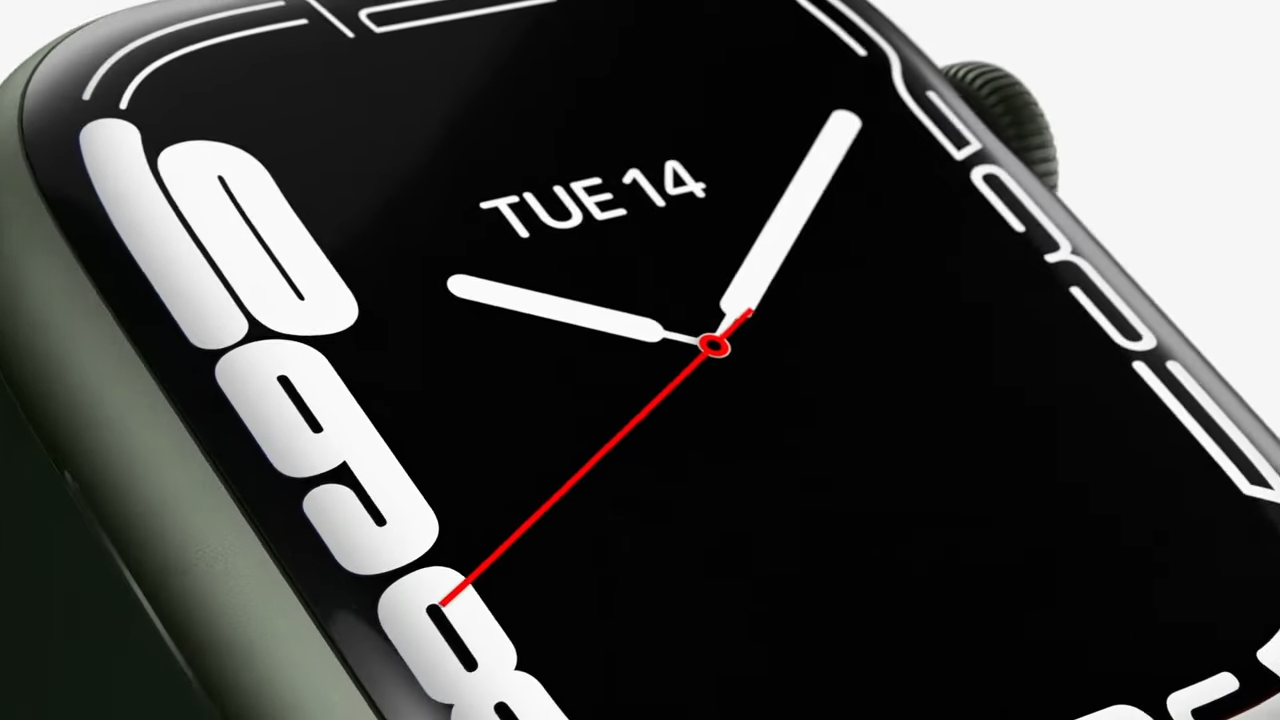 The Series 7 will come with five case colors to match the new
iPhone 13 colors
, including midnight, starlight, a new blue, green, and the never-growing-old Product RED and a new set of Watch bands.
On top of that, the Series 7 comes with an IP6X dust resistance, making it more durable in the beach for example, while at the same time it still has its excellent swimming performance. The smartwatch has a water resistance rating of WR50.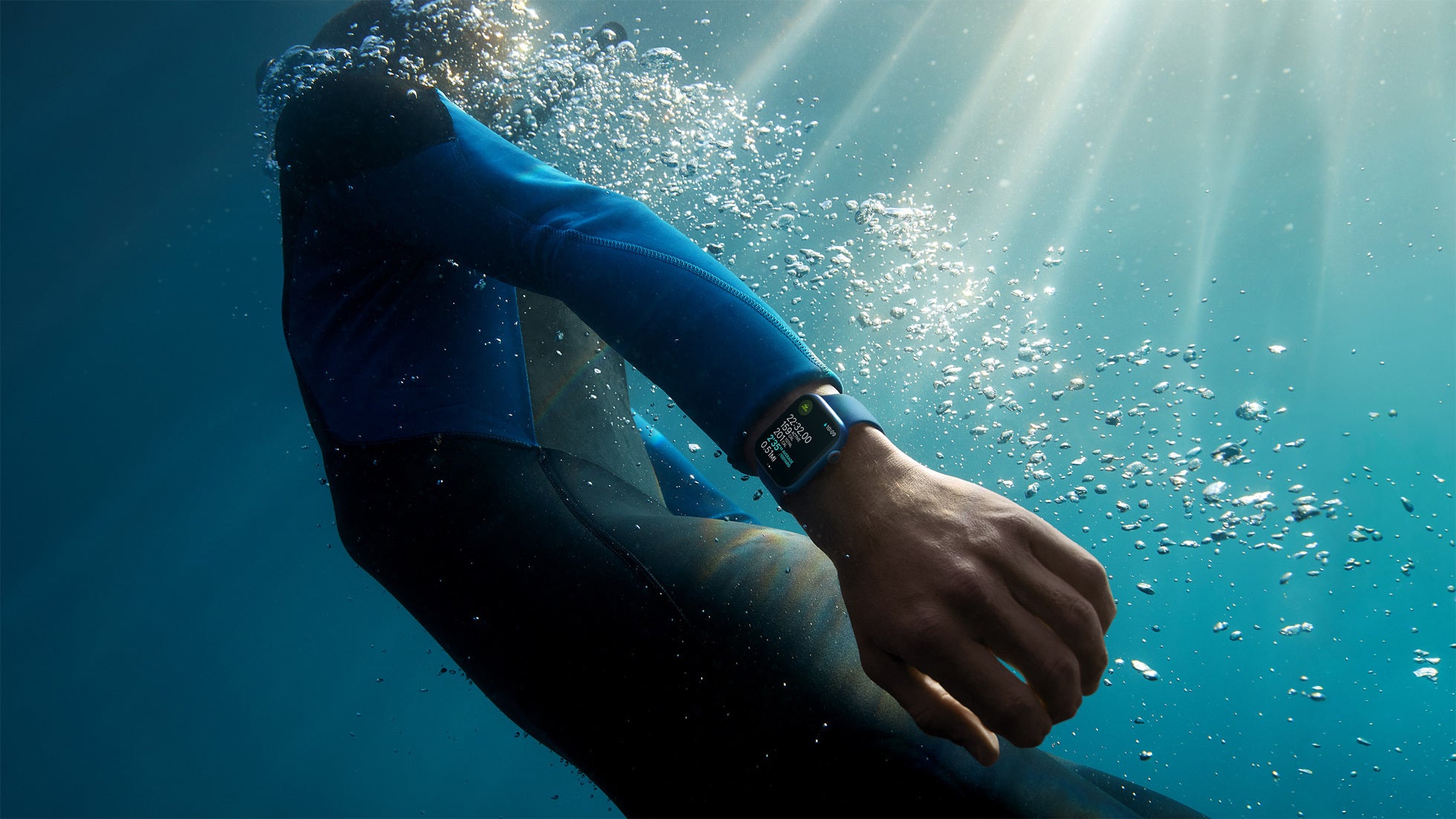 Earlier,
Mark Gurman from Bloomberg
stated that Apple might be working on a rugged version of the Apple Watch, aimed at athletes, however, he seems to be talking about the Apple Watch Series 8, and not the 7. He said the Watch's casing material may be rubberized so that it can be more resistant to scratches than the options that are currently available (aluminum, stainless steel, and titanium).
Apple Watch Series 7 Specs and Features
Right now, the exact specifications of the Apple Watch Series 7 have not been revealed by Apple yet. The focus on the presentation during the event was on watchOS 8, which will bring the majority of new and exciting features to the Apple Watch Series 7.

As far as the feature set is concerned, the Series 7 are optimized with two additional larger font sizes so you can glance at it more easily. A new QWERTY keyboard that can be tapped or swiped with your finger will also complement the Watch experience. On top of that, the on-device machine learning helps the smartwatch anticipate your next word based on the context, making it easy for you type on it.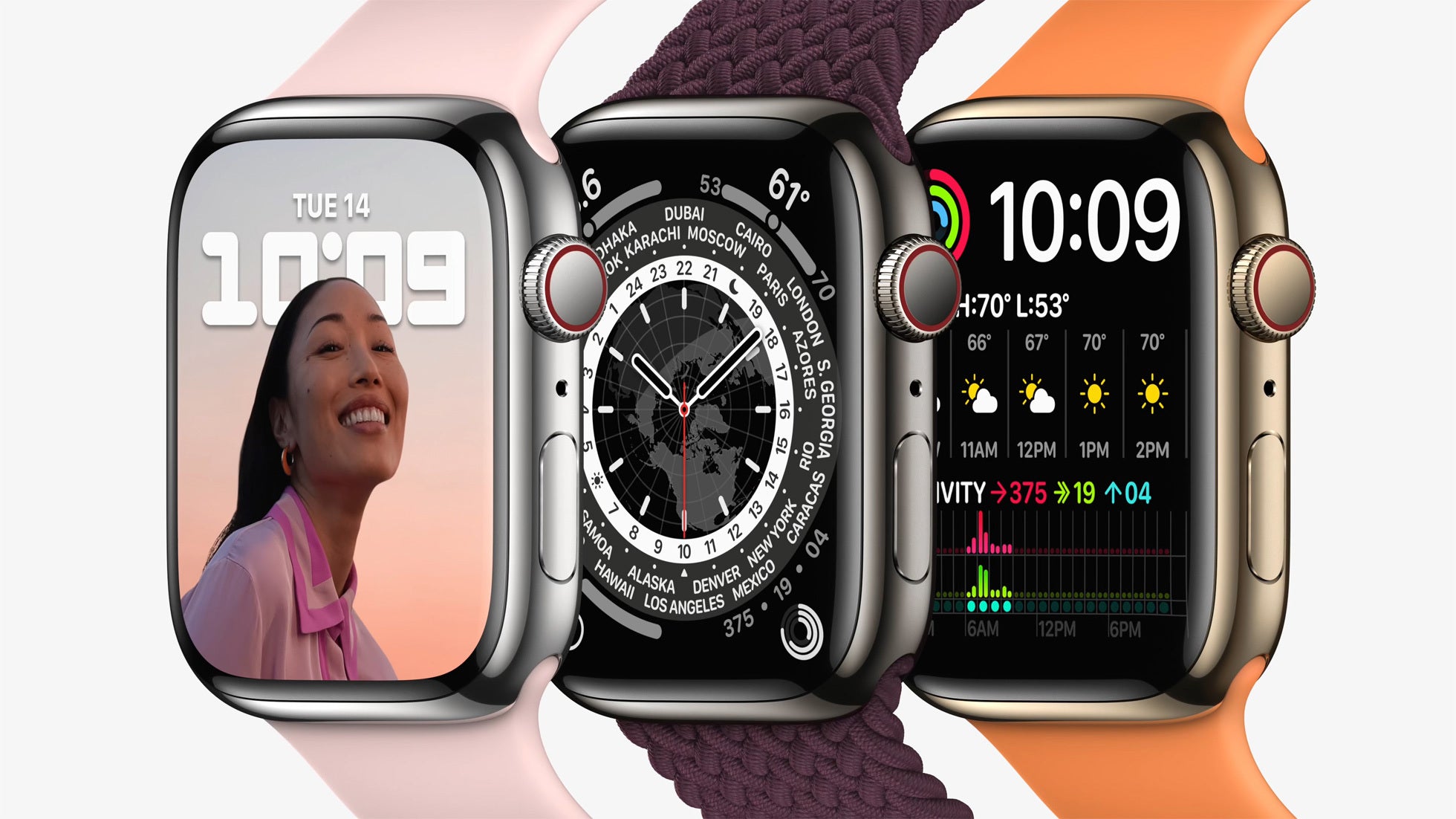 WatchOS 8 comes with additional watch faces specifically designed to fit the Apple Watch Series 7 bigger display. And of course, what is an Apple Watch without its health and wellness features? The watch comes with a new Mindfulness app, and with the important for your health monitoring sleep respiratory rate tracking. In terms of workouts, some new workout types such as Tai Chi and Pilates are also added.

Smaller enhancements are present across the entire feature set of the Apple Watch. For example, there are some Wallet and Home app functionalities that will make it more convenient and easy for you to access your car, while there are also some enhancements to Messages and Photos.
And, Fitness+ subscribers can benefit from a new program called Workouts to Get Ready for Snow Season, with two-time Olympic champion Ted Ligety, as well as a Group Workouts feature that supports up to 32 at once working out together and keeping each other motivated.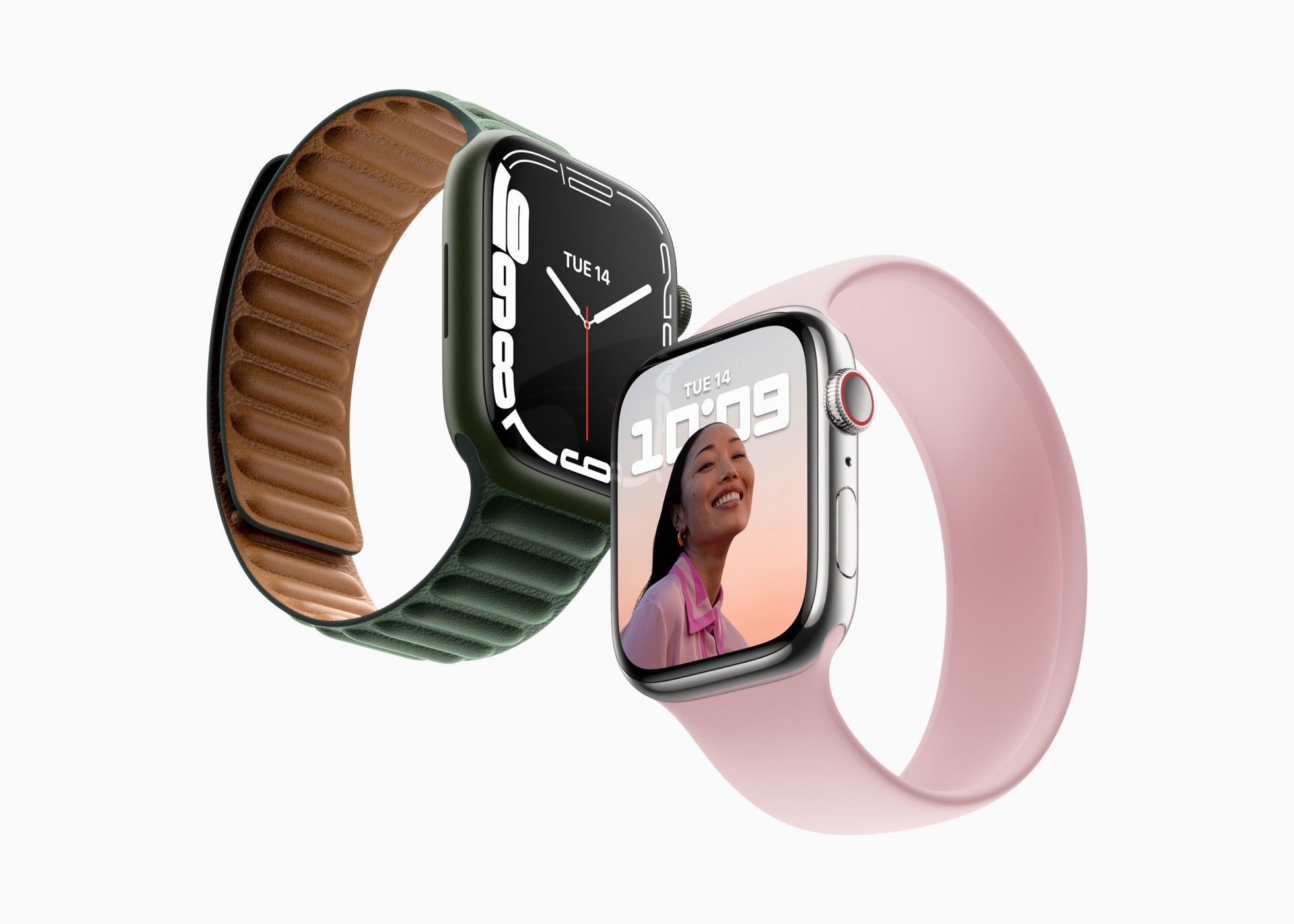 Contrary to what was believed earlier, the Series 7 will not feature the rumored
non-inavsive blood glucose monitoring
, unfortunately for diabetics and people with blood-sugar-related conditions.
However, blood sugar monitoring is not completely out of the question for future Apple Watches. There's still the possibility Apple may be able to figure out how to do the necessary to make this
Apple patent with the U.S. Patent and Trademark Office
a reality. However, not this time, though.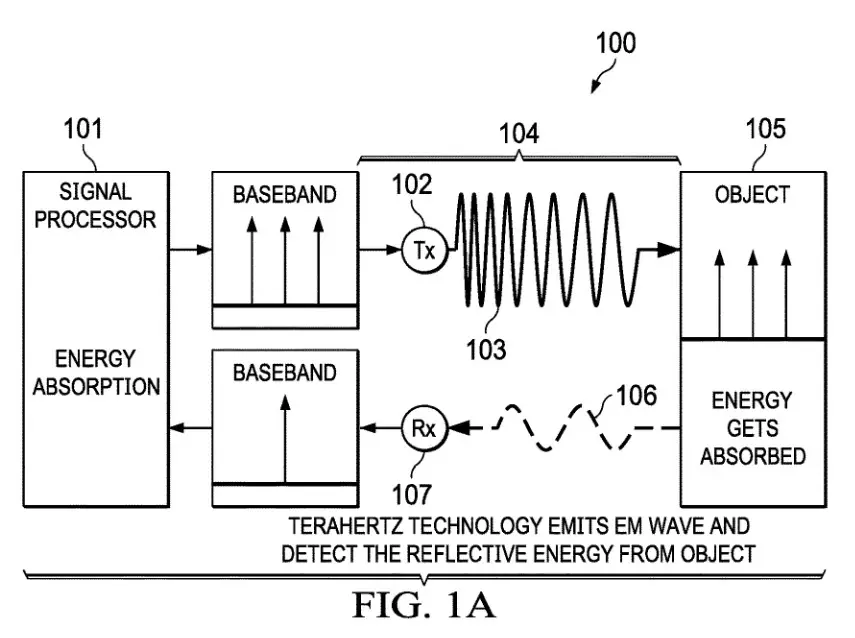 Illustration from the patent
We know such an important health-related feature like blood glucose monitoring needs to be perfectly accurate to assure the user's health and safety won't be at risk. That's why it most probably wasn't ready in time for the Series 7.
As far as other Apple Watch Series 7 features are concerned, Apple Watch 6's main features are present on the 7 as well. We mean ECG monitoring, sleep monitoring, and oxygen saturation monitoring, alongside hand-washing detection and reminders. These features are all great health-related benefits that come with the Apple Watch.
Another
patent
suggested earlier that Apple may also include blood pressure monitoring in an upcoming smartwatch, but this won't be coming this time. Blood pressure monitoring is already present over at the competition: the
Galaxy Watch 3
has it, and it's FDA-approved too, although it needs to be calibrated every month to show the correct result. We'll have to wait at least one year more for the Apple Watch to get it.
Apple Watch Series 7 Battery life
In terms of battery life, Apple has decided it won't be upgrading it this year. The Apple Watch Series 7 comes with an 18-hour battery life, according to Apple, which is pretty much the same as the Apple Watch Series 6.
One improvement we have here is in charging – Apple states the Series 7 comes with 33% faster charging. Once the watch is officially released and we get to test it, we'll make sure to tell you how it performs in the battery department.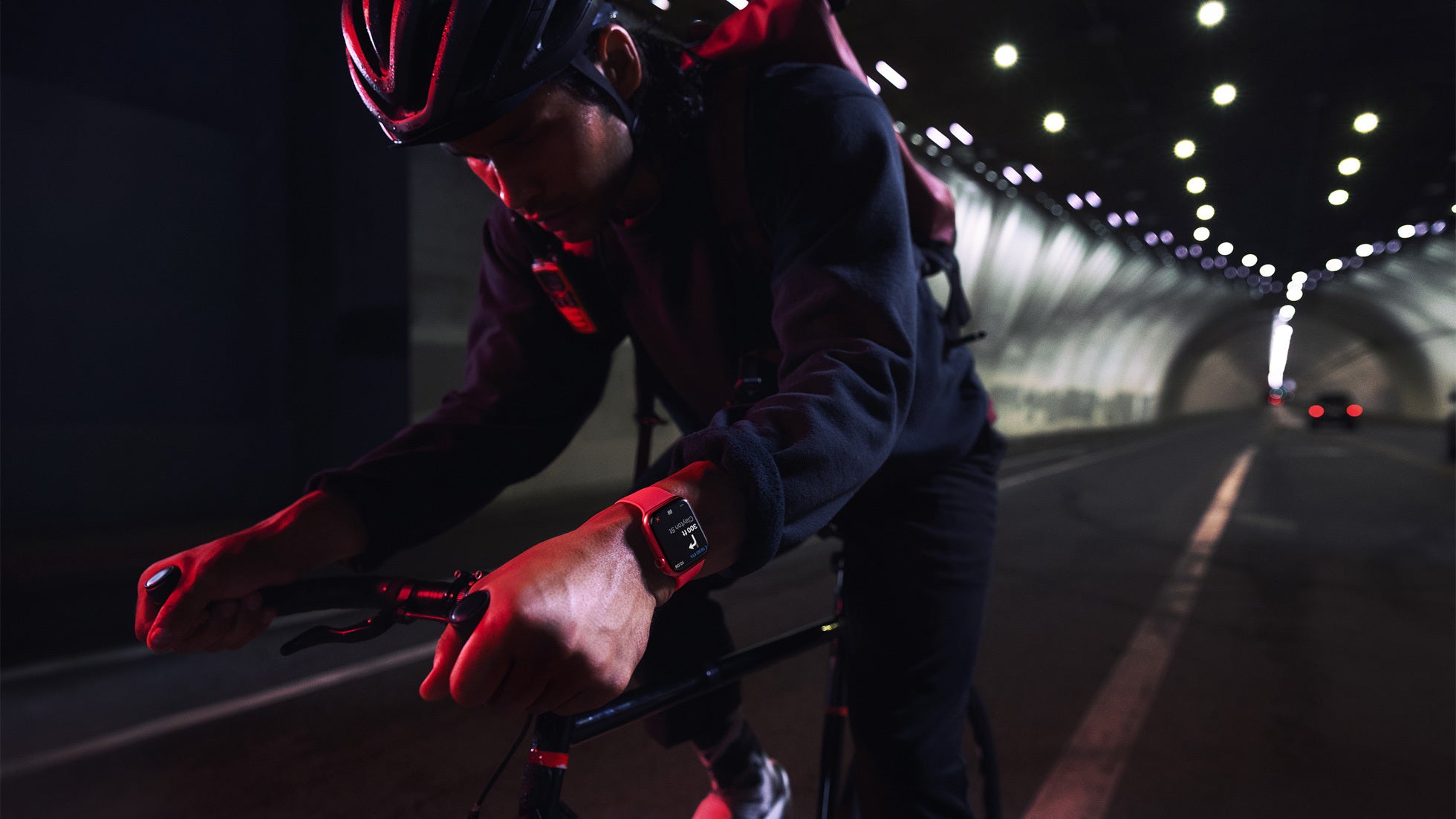 Unfortunately, rumors and leaks from earlier stating the watch will come with improvements in battery life turned out to be wrong.

For context, the Apple Watch Series 6 did not bring an improvement in battery life over the Apple Watch Series 5, and both smartwatches' battery life was rated at up to 18h by Apple. In our
Apple Watch 6 review
, the smartwatch lasted for about 18h with some workouts, and could even last more on a single charge if you don't work out. It remains to be seen how and if the Apple Watch Series 7 will be improved in the battery life department.
Apple Watch Series 7 and more Apple News