Apple Watch Series 7 release date, price, features and news
The release of the Apple Watch Series 7 is still far away in the future; however, we are starting to hear rumors about the upcoming smartwatch by
Apple
. We know, as a matter of fact, that Apple releases a new smartwatch every year since 2015, so it's almost certain the Apple Watch Series 7 will come in the fall of 2021. The
Apple Watch Series 6
was released together with a more budget-friendly, stripped-down smartwatch, the
Apple Watch SE
, which makes us wonder whether the Apple Watch Series 7 will be accompanied by an Apple Watch SE 2. For now, though, this is completely speculative.
If you're interested in what the Apple Watch Series 7 will feature and what upgrades it will bring to the smartwatch market, this is the place for you. Here, we will collect all Apple Watch 7 rumors and leaks, when they come out, along with experience-based speculations on what we expect to see in the Apple Watch Series 7.

You may find interesting...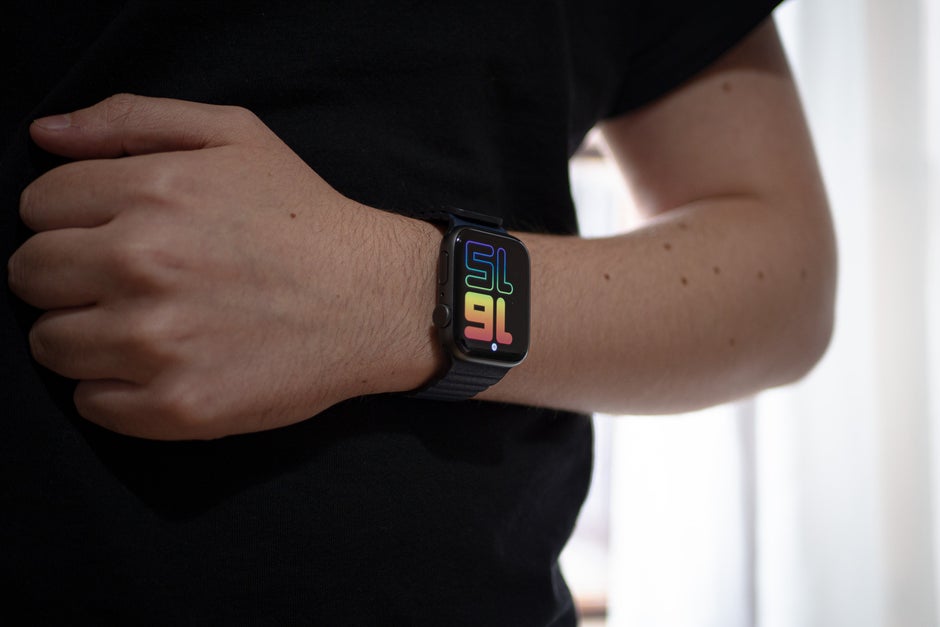 Apple Watch Series 7 Release date
mid-September 2021 (expected)
As we all know, the pandemic has noticeably shaken up the mobile tech market in 2020, and although we saw Apple delay the announcement of
the iPhone 12 series
, the company managed to reveal the
Apple Watch Series 6
and the
Apple Watch SE
on September 15, 2020, as expected. For years now Apple has been announcing its new Apple Watch in an event on a Tuesday, mid-September, with an official release date of Friday (the same, or the following week).
Reputable industry analyst Ming-Chi Kuo also stated earlier that the Apple Watch Series 7 will be unveiled in the second half of 2021, so we see no reason to doubt that we will indeed be seeing the Apple Watch 7 in September of this year.
Apple Watch Series 7 Price
Possibly around $399 (expected)
Given the fact it's still quite early for Apple Watch Series 7 leaks to show up in the tech world, we haven't heard anything specific about the pricing of the upcoming premium smartwatch yet. Normally, Apple's prices of premium smartwatches over the years have been consistent. Yes, we have the affordable Apple Watch SE starting at $279, but we don't expect prices to go that low for a premium Apple Watch 7 unless Apple decides to go for some sort of pricing reform, which we generally doubt.
For now, the safest bet is to assume the Apple Watch Series 7 is going to cost around what the Apple Watch 6 does: the GPS-only, 40mm variant is $399, the LTE variant is $100 more. The bigger 44mm one is of course, more expensive, and Apple also offers premium titanium build which costs even more.

Apple Watch Series 7 Design and Display
Reputable analyst Ming-Chi Kuo stated that he foresees a big design change coming to the Apple Watch Series 7,
reports 9to5Mac
. The analyst didn't mention any details, apart from specifying it is a form-factor change. We can only speculate what that could mean. It would be interesting to see if Apple will ditch the rectangular form its Apple Watches are so recognizable by, but we doubt such a move will come from a company that stubbornly left the dreaded by many "notch" for years on their phones (and still has it!). It seems hard to imagine Apple going for a circular design for the Apple Watch Series 7. Other form factor options could may be to make the watch smaller or slimmer. There are no rumors about this yet.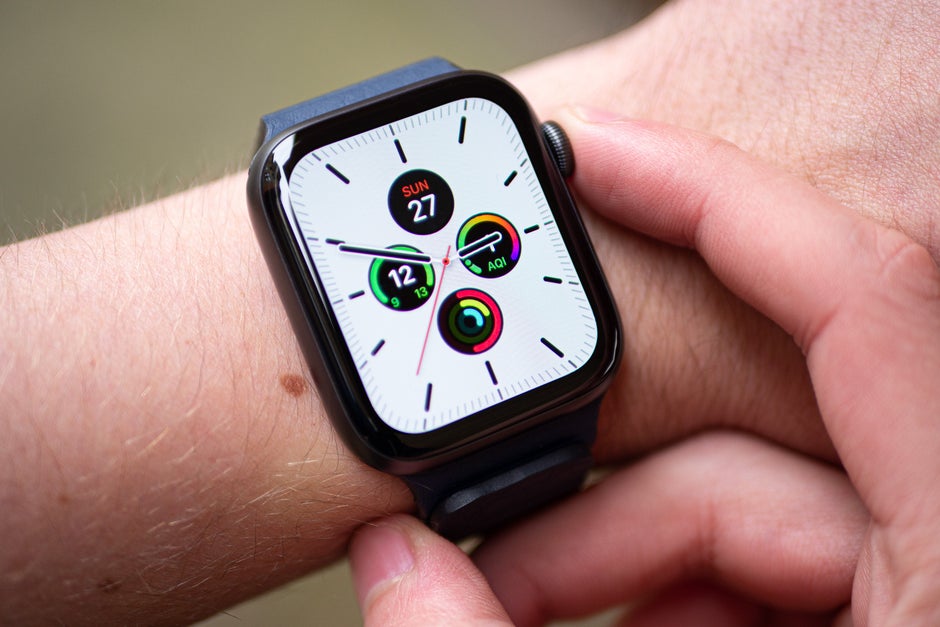 The Apple Watch Series 6 introduced a new watch band design, called the Solo Loop, with no overlapping parts, that stretches to be put on your wrist and taken off. Apple also introduced Product RED for the first time on an Apple Watch with the Apple Watch 6. So we have to wait and see what other design improvements Apple has in store for the Apple Watch Series 7.

Apple Watch Series 7 Specs and Features
Little is known about the upcoming Apple Watch 7 specifications, but we do know we will see improvements over the current Apple Watch Series 6. In what exact way, we are yet to find out.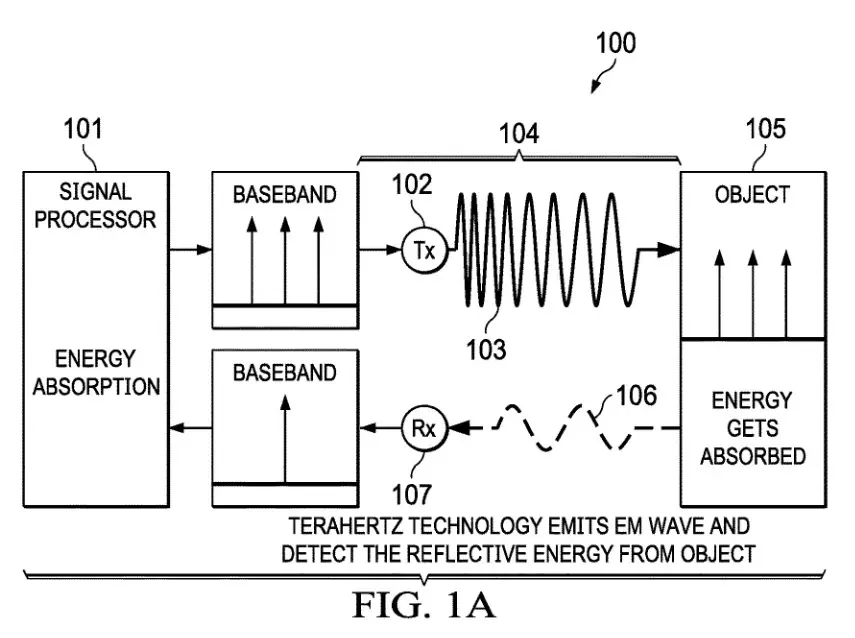 According to the said patent, Cupertino plans on using absorption spectroscopy to get non-invasive blood sugar readings. The electromagnetic radiation Apple plans on using will detect "gas, health/quality of liquid or solid materials". As Apple mentions in the patent, the technology will require a gas sensor to be present in the smartwatch and can therefore affect its water protection rating.

However, such an important health-related feature, such as blood glucose monitoring, needs to be perfectly accurate to assure the user's health and safety won't be at risk, so we will have to wait and see how and if Apple will manage to use non-invasive blood sugar monitoring on the Apple Watch 7.
Additionally, the aforementioned patent technology could also be used to detect skin cancer and other skin problems.

As far as the other Apple Watch Series 7 features are concerned, we expect most of the Apple Watch 6's features to be present on the 7 as well. Currently, the Apple Watch Series 6 comes with ECG monitoring, sleep monitoring, and oxygen saturation monitoring, alongside hand-washing detection and reminders. These features are all great health-related benefits that come with the Apple Watch. We still don't have rumors on whether these features will see some improvement by Apple or not.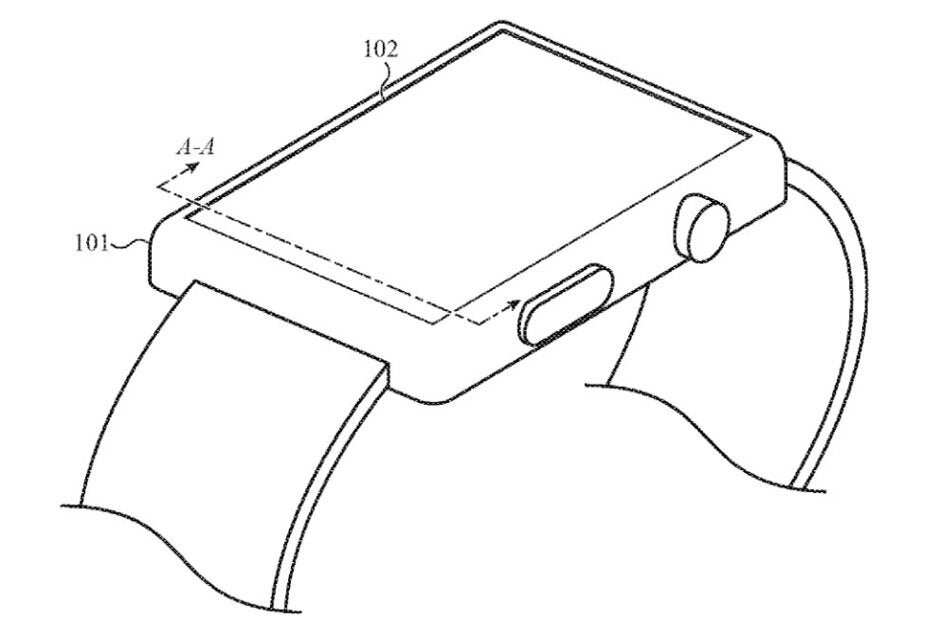 According to the patent, the battery will be attached to the watch's screen and will be able to generate haptic feedback when such is needed. In fact, if this patent sees the light of production, it will help free more space in the Apple Watch's body for a bigger battery cell. Keep in mind though, that, with any patent, an application in itself is no guarantee that the feature or design mentioned will be produced. There are a lot of patents that never come to fruition.
Another
patent
suggests that Apple may also include blood pressure monitoring in an upcoming smartwatch, hopefully, the Apple Watch 7. Blood pressure monitoring is already present in the competition: the
Galaxy Watch 3
has it, and it's FDA-approved too, although it needs to be calibrated every month to show the correct result.
Apple Watch Series 7 Battery life
Well, there have been some patents in regards to the battery life on the upcoming Apple Watch. The one we mentioned earlier about the haptic engine being removed, if Apple can make it work, will allow for a bigger battery cell to be placed in the Apple Watch.
Apart from that, in a
patent spotted by PatentlyApple
, the company is looking into a solution with an Apple Watch band that has embedded batteries in it for extending the watch's battery life.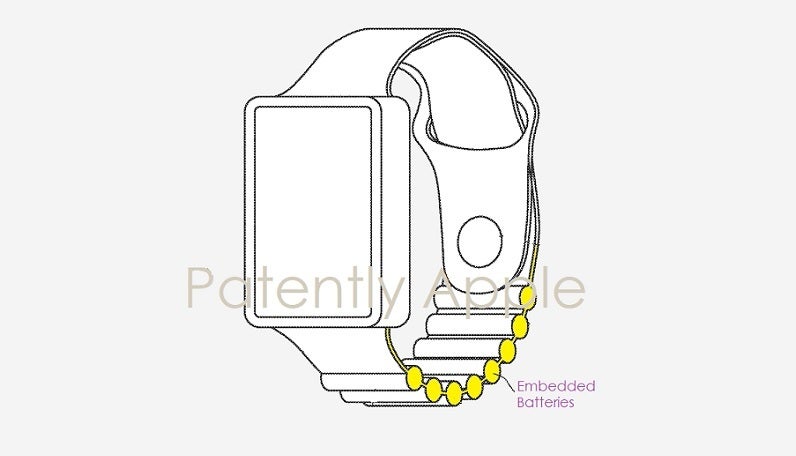 The design of it seems rather un-Apple, but we will see what Cupertino will come up with to assure a better battery life on its future smartwatch.
For context, the Apple Watch Series 6 did not bring an improvement in battery life over the Apple Watch Series 5, and both smartwatches' battery life was rated at up to 18h by Apple. In our
Apple Watch 6 review
, the smartwatch lasted for about 18h with some workouts, and could even last more on a single charge if you don't work out. It remains to be seen how and if the Apple Watch Series 7 will be improved in the battery life department.
Apple Watch Series 7 and more Apple News