Samsung Galaxy Buds 2 vs Galaxy Buds Plus – one in, one out
2
We may earn a commission if you make a purchase from the links on this page.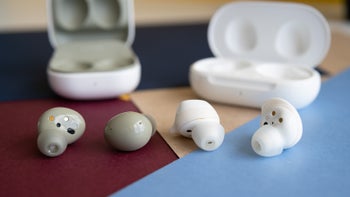 With the Galaxy Buds 2 about to start shipping on August 27 and the
Galaxy Buds Plus getting discontinued
, there's really no contest as to which true wireless earbuds by
Samsung
you should pick up right now. Unless you wish to save $50 by getting the Buds Plus at a clearance rate, there's not much reason to choose them over the new Galaxy Buds 2.
But let's compare the two and find out exactly why you should choose the upcoming Galaxy Buds 2 over the Buds Plus, or perhaps why the Buds Plus will be just fine for your needs, even if they are over a year old and soon to be discontinued.
You may also find interesting:
Galaxy Buds 2 vs Buds Plus: price and availability
The Samsung Galaxy Buds 2 can be pre-ordered right now and will start shipping on August 27. Their price is $150. The Galaxy Buds Plus on the other hand are about to be discontinued, so they'll soon only be available at fewer retailers, but on the plus side – for a discounted price. If we ignore any discounts, the Buds Plus too used to be $150. Both the Buds 2 and Buds Plus are currently selling in the US and Europe.
Galaxy Buds 2 vs Buds Plus: design and colors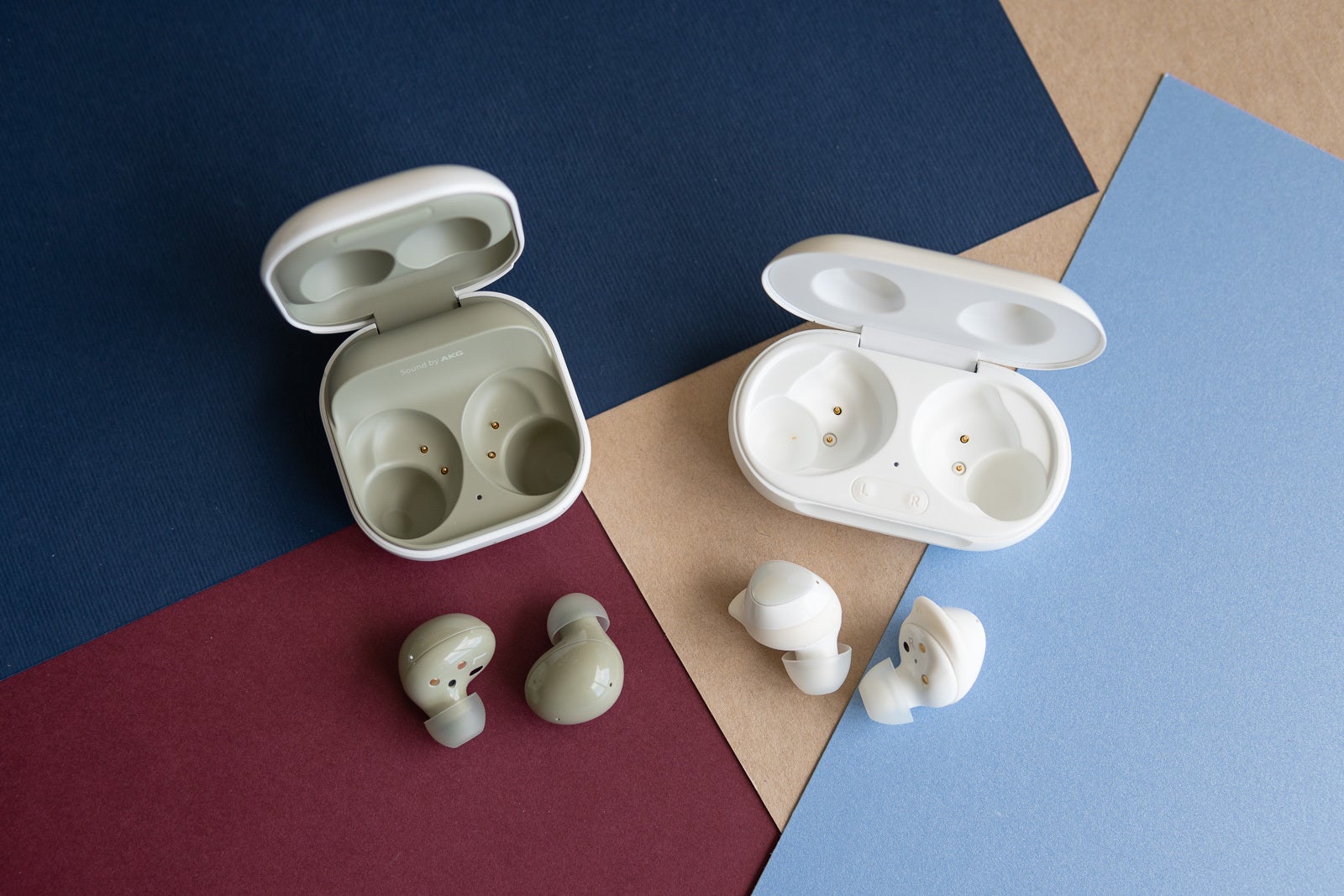 The Galaxy Buds 2 look sleek and modern, the earbuds are super curvy, somewhat egg-shaped, with no wingtips or any other design oddities. Their charging case is square-shaped and also with rounded corners.
The Galaxy Buds Plus earbuds are arguably quite unappealing in their design, but they sure do look like workout earbuds. They have rubber wingtips and are slightly thicker. Their case is pill-shaped, but its width is about equal to the Buds 2 case.
Both the Buds 2 and Buds Plus earbuds and the cases are made out of glossy plastic and are easy to pocket and carry around.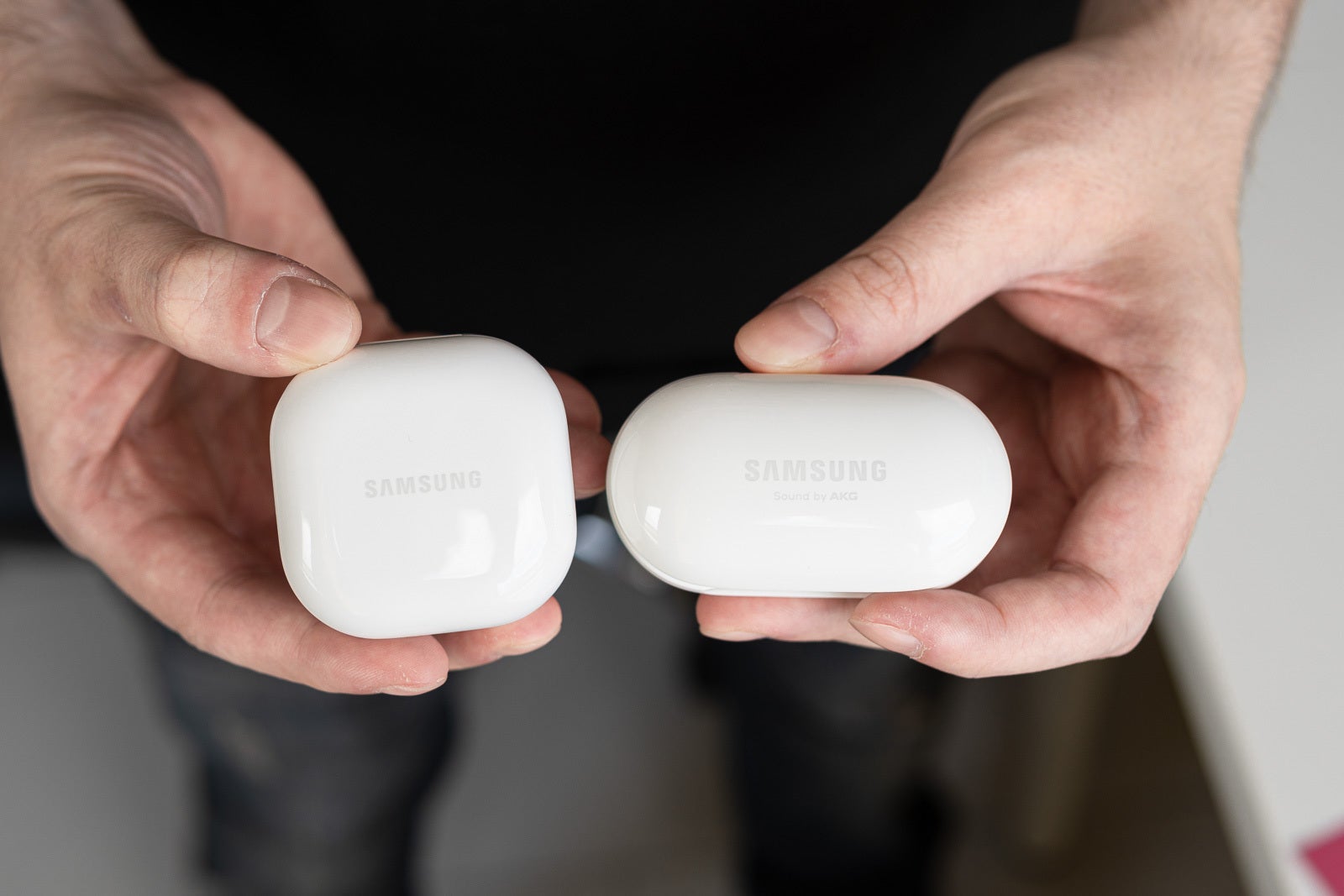 The Galaxy Buds 2 case (left) and the Galaxy Buds Plus case (right)
The Buds 2 charging case dimensions are 50 x 50.2 x 27.8 mm and their combined weight (case and headphones inside) is 1.45 ounces or 41.2 grams. The Buds Plus charging case is 38.8 x 70 x 26.5 mm and weighs a bit more – 52 grams with the earbuds inside.
As for color options, the Buds 2 have four – Graphite, Lavender, Olive and White.
The Galaxy Buds Plus come in more colors – six – which are more conventionally named: White, Blue, Black, Red, Pink and Deep Blue.
Galaxy Buds 2 vs Galaxy Buds Plus: Sound quality and ANC
As we've noted in our recent
Galaxy Buds 2 review
, the Buds 2 sound fantastic for their price. Their bass is punchy and satisfying, the mids are reasonable and the highs are clear. Best of all, the Buds 2 feature really competent active noise cancelling (ANC), which will significantly reduce any background noise in your environment, and once you play your music, that's all you will hear. The Buds 2 alternatively also offer Ambient Sound, which will let you hear nearby voices and sounds even while wearing them.
As for the Buds Plus, they do sound satisfactory too, with a good presence of bass and crispy highs. However, the Buds Plus don't have ANC, so for noise isolation you only get what the rubber eartips deliver, which is reasonable passive isolation, but nowhere near the Buds 2's ANC. However, the Buds Plus do have Ambient Sound also.
Galaxy Buds 2 vs Galaxy Buds Plus: Pairing and companion apps
The Galaxy Buds 2 and Buds Plus both can be paired to either an iPhone or an Android phone, but only the Buds Plus have companion apps available on both platforms. If you get the Buds 2, you'll need an Android phone to be able to use their Galaxy Wearable companion app, as it's not on iPhone.
From their respective companion apps, both the Buds 2 and Buds Plus can be tuned to your liking thanks to a built-in equalizer. How strong Ambient Sound is can also be adjusted on both sets of earbuds via their apps.
It's worth noting that both sets of earbuds don't require you to download their companion apps and work basically fine without them on both iPhone and Android phones, in addition to tablets and computers. The companion apps just add a few customization options.
Galaxy Buds 2 vs Galaxy Buds Plus: Durability and battery life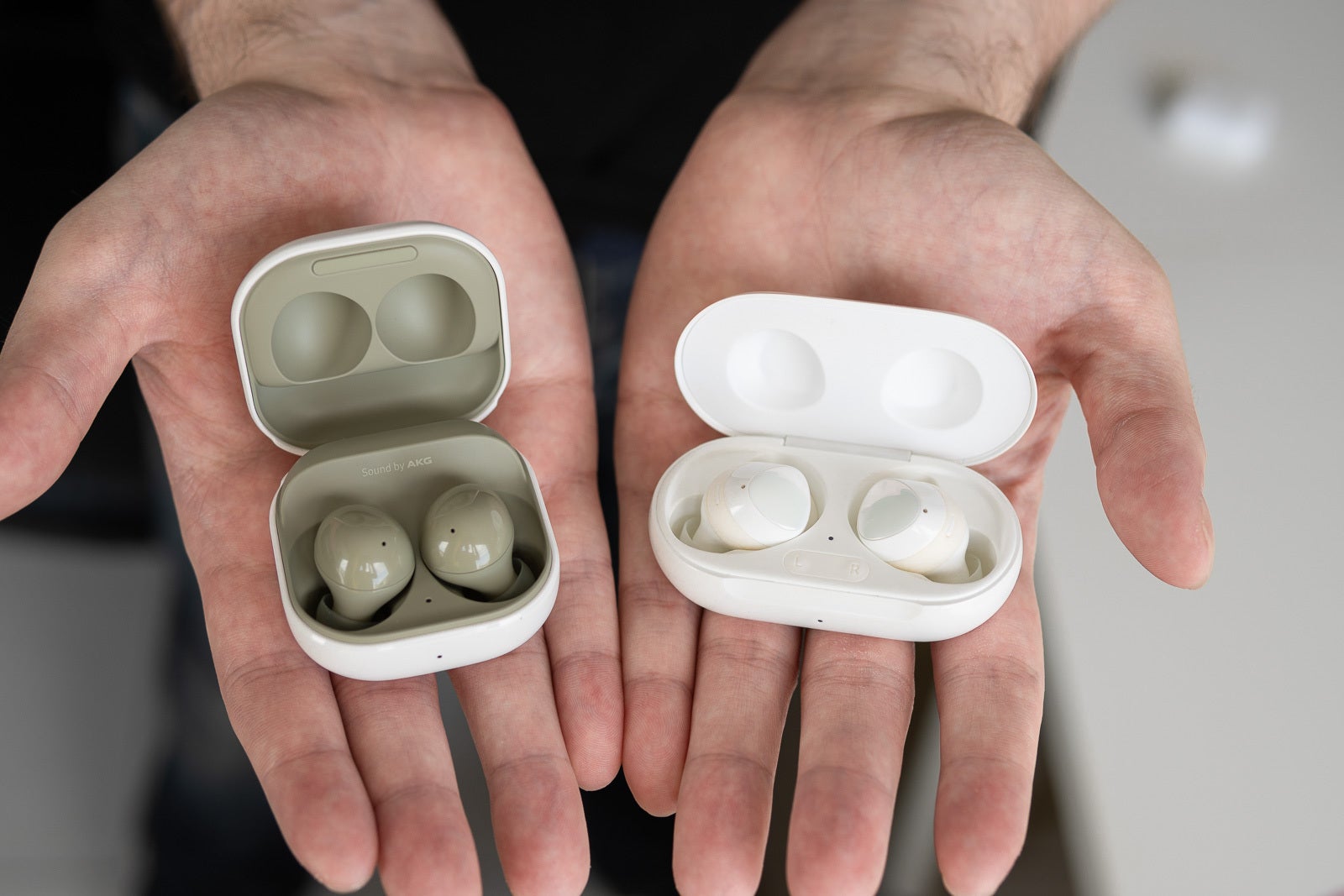 Both the Galaxy Buds 2 and Galaxy Buds Plus have an IPX2 rating, meaning they're splash and sweatproof and just fine for use at the gym, but nothing more extreme; they are not resistant to heavy rains, for example.
Out of the box both earbuds come with various ear tip sizes and a USB Type-C charging cable, but the Buds Plus also come with optional wingtips, which are meant to help them stay fit and secure in the user's ears.
And as for expected battery life, on a single charge and when used with their case the Galaxy Buds 2 can last up to 29 hours of play time with ANC off and 20 hours with ANC on. The Galaxy Buds Plus are not too shabby either at up to 22 hours.
Alternatively, if you're planning to rock the Buds 2 without their case and with ANC enabled, they will last up to 5 hours, or with ANC off - 7.5 hours. The Buds Plus earbuds without their case can last up to 11 hours, which is impressive, but can be expected from earbuds without ANC to impact their battery life.
Both the Galaxy Buds 2 and Galaxy Buds Plus' charging cases can be charged either with a USB Type-C cable or wirelessly with a compatible Qi charger.