Motorola Moto G54 5G (Power Edition) review: I Feel the Power!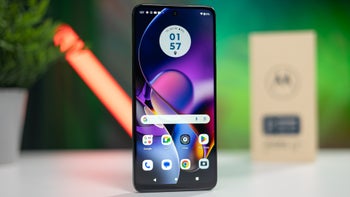 Moto G54 Power Intro
If the Power Rangers came back in 2023 as a bunch of smartphones with superpowers, the Moto G54 Power would be one of them – he'd provide Power. Because that's what you do with a 6,000 mAh battery.
This latest budget phone from Motorola is a slight twist on the
Moto G54
, offering more not just on the battery front, but also a new ultra-wide camera that the non-Power device doesn't have. Also, the Moto G54 Power offers 30W wired fast charging, which is better than the 20W charging speeds the Moto G54 offers.
Apart from that, this all-rounder is extremely similar to the Moto G54 and the way it handles and operates. You can't expect miracles out of this one, but that's what you get for the modest price of… – wait, we haven't talked about the availability of the Moto G54 Power, right? Those who live in the US and are already hooked are in for a bad start – this modification is apparently not making it to the USA.
In some European markets, the Moto G54 Power edition is being sold around the €210 price tag (or $220).
The Moto G54 Power is here to satisfy those who are power-hungry and – more importantly – don't care a bit about having the latest and greatest and refuse to pay top dollar for a phone. The Moto G54 Power will sell mainly among people who never had a flagship before. While the Moto G54 is a direct successor to the Moto G53, the Power edition is more of a mutated spin-off that offers more, while (again) going easy on your wallet.
The target audience for the Moto G54 Power will not be able to tell it apart from the Moto G53 at first glance. Things change when you light that screen up and find a display that's been vastly improved in terms of resolution, but we'll delve into that a bit later.
What's new about the device
A huge 6,000 mAh battery
Has an ultra-wide camera
Offers 30W fast charging
Improved screen resolution
MediaTek Dimensity 7020 chipset
Moto G54 Power Unboxing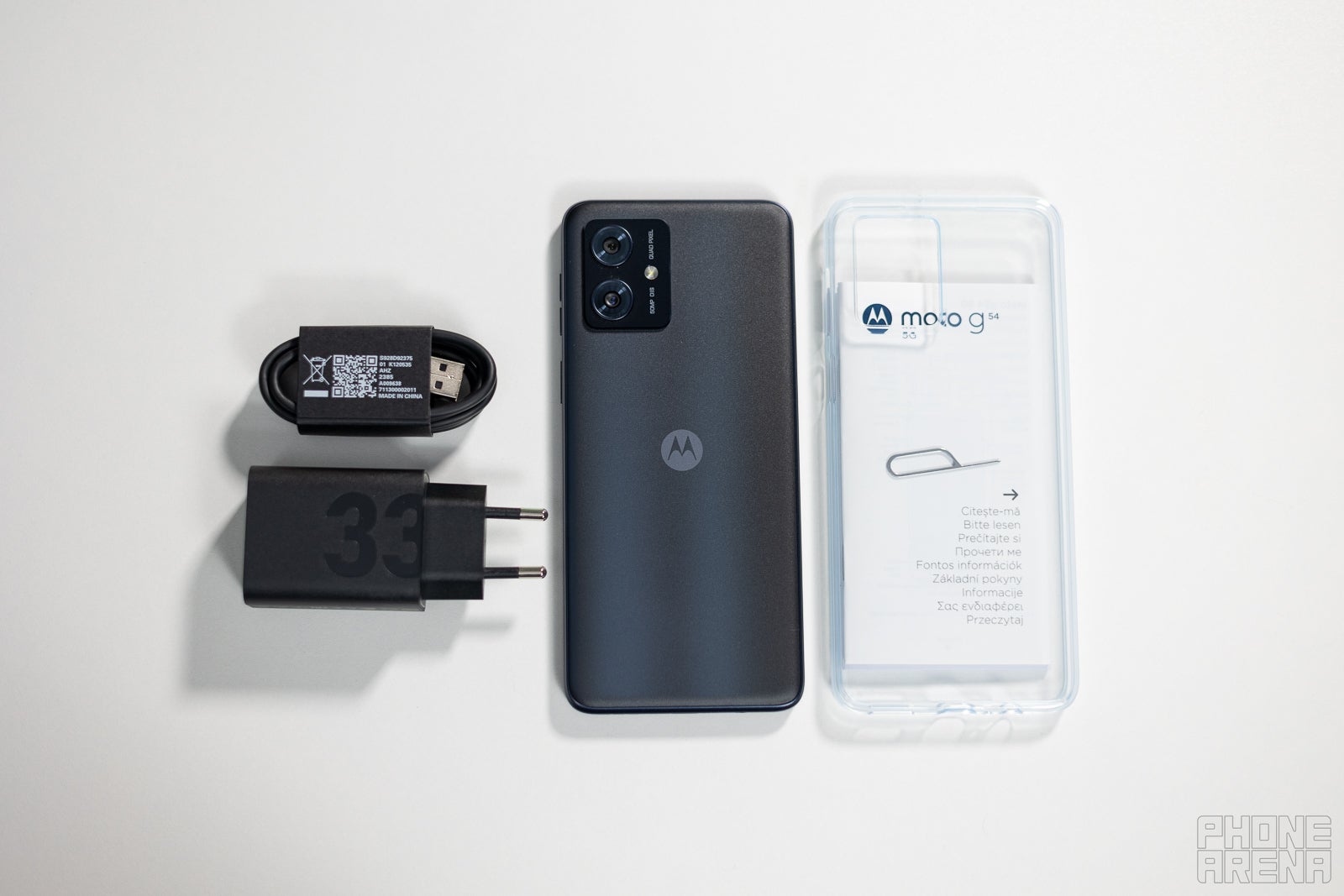 The Moto G54 Power comes in a modest beige box that screams "Eco-friendly" (and even has a branding on the side that says the packaging is plastic-free). The lid of the two-piece box has some key features listed on the inner side plus a reminder to "Enjoy every detail". Then there's the phone itself, and underneath it, users will find some obligatory extras like a SIM card ejector pin, some paperwork and a fast-charging brick plus cable.
Moto G54 Power Specs
The capable phone that goes easy on the wallet
Here are the specifications for the Moto G54 Power and the Moto G54 non-Power edition:
Specs
Moto G54 Power
Moto G54 (non-Power edition)
Size and Weight
161.6 x 73.8 x 8.9 mm, 196g
161.6 x 73.8 x 8 mm, 179.7g
Display
6.5" LCD, 120Hz, 2400 x 1080 pixels, 20:9 ratio
6.5" LCD, 120Hz, 2400 x 1080 pixels, 20:9 ratio
Processor
Mediatek Dimensity 7020 (6 nm)
Mediatek Dimensity 7020 (6 nm)
RAM, Storage and Price
12/256GB*

8/256GB*

Software
Android 13
Android 13
Cameras
50MP main camera, f/1.8 aperture
8MP ultra-wide camera, f/2.2 aperture
16MP front camera, f/2.4 aperture
50MP main camera, f/1.8 aperture
2MP macro camera, f/2.4 aperture
16MP front camera, f/2.4 aperture
Battery Size
6,000 mAh
5,000 mAh
Charging Speeds
30W wired
20W wired
*Other variants might be available in some markets.
Of course, one feature is head and shoulders above the rest: that behemoth 6,000 mAh battery. Paired with the 30W fast charging, the Moto G54 Power offers plenty of hours for
everybody who isn't around a power source all day long, but when near a socket, wants to charge the device fast and get on with the busy day.
Moto G54 Power Design & Colors
Aesthetics that won't let you down (here's why)

So, does a $200-$250 phone look ten times worse than a maxed-out flagship that sells for $2000? Certainly not. The Moto G54 Power looks stylish enough. That said, the Moto G54 is designed with an 85.43% body-to-screen ratio, smooth plastic back and sides that ensure an adequate grip. The test unit we're reviewing is a Midnight Blue color variant, where you have one brighter shade of blue just where the light hits it, while the remaining surface gradually transitions into a darker tone. It's a cool effect.
Overall, the color palette that the Moto G54 Power offers is different from the hues its predecessor – the Moto G53 came in (Matter Charcoal, Rose Gold, Blue Lavender). The new color variants are Midnight Blue, Pearl Blue, and Mint Green.
Interestingly enough, the Moto G54 Power lacks a color option that's found on the non-Power variant: a hue dubbed Indigo Blue.
The buttons are responsive, neither obtrusive nor hard to push. The Moto G54 offers a 3.5mm headphone jack, and if you think that's outdated, just try to listen to some music on your TWS earbuds when they're out of battery.
The dual camera setup design on the back is up to date and doesn't look outdated – just normal.
The phone has an IP52 protection level rating. Mind you, it's not waterproof; Motorola says it's water-repellent, which means it can withstand moderate exposure to water (accidental spills, splashes or light rain). But in no case it's to be put in water, or exposed to pressurized water.
Moto G54 Power Display
The Moto G54 Power edition sports the same display as the Moto G54 non-Power edition, in other words: it's a massive (to say the least) update at a resolution of 2400 x 1080 px, coming from the Moto G53 which offered 1600 x 720 px.
The 6.5-inch display is an IPS LCD and offers a truly nice 120Hz refresh rate – who said
budget phones
shouldn't be smooth and fast when it comes to the display experience? However, as we pointed out in our Moto G54 review, it would be great if Motorola had decided to pack an OLED display instead of the slightly outdated LCD technology.
Also, its coating is somewhat too reflective and there are situations where you'll find yourself rotating and moving around so that nasty window light behind your back isn't interfering.
Back to the 120Hz refresh rate – one can set the device on 60Hz, 120Hz or Auto. Generally, it's okay to leave it at Auto, as it balances between performance and battery life. This advice, however, applies to phones with regular batteries. Since we're dealing with the Power edition and its 6,000 mAh battery, you can spoil yourself at a 120Hz refresh rate non-stop and go by your day.
When in the Colors submenu in Settings, there are the options to manually set both the color saturation (Natural and Saturated, which are kind of self-explanatory) and the color temperature. When Night Light is on, the color temperature you've set will be overridden by the system in order to warm things up and protect your eyes from the blue cast.
Display Measurements:
In our display lab tests, we see the Moto G54 Power screen does not get as bright as most others which makes it harder to use outdoors on a sunny day. Also, minimum brightness does not get as low as on other phones, so if you use your phone in bed at night you might find the screen a bit too bright.
Moto G54 Power Camera
Not for the aspiring photographers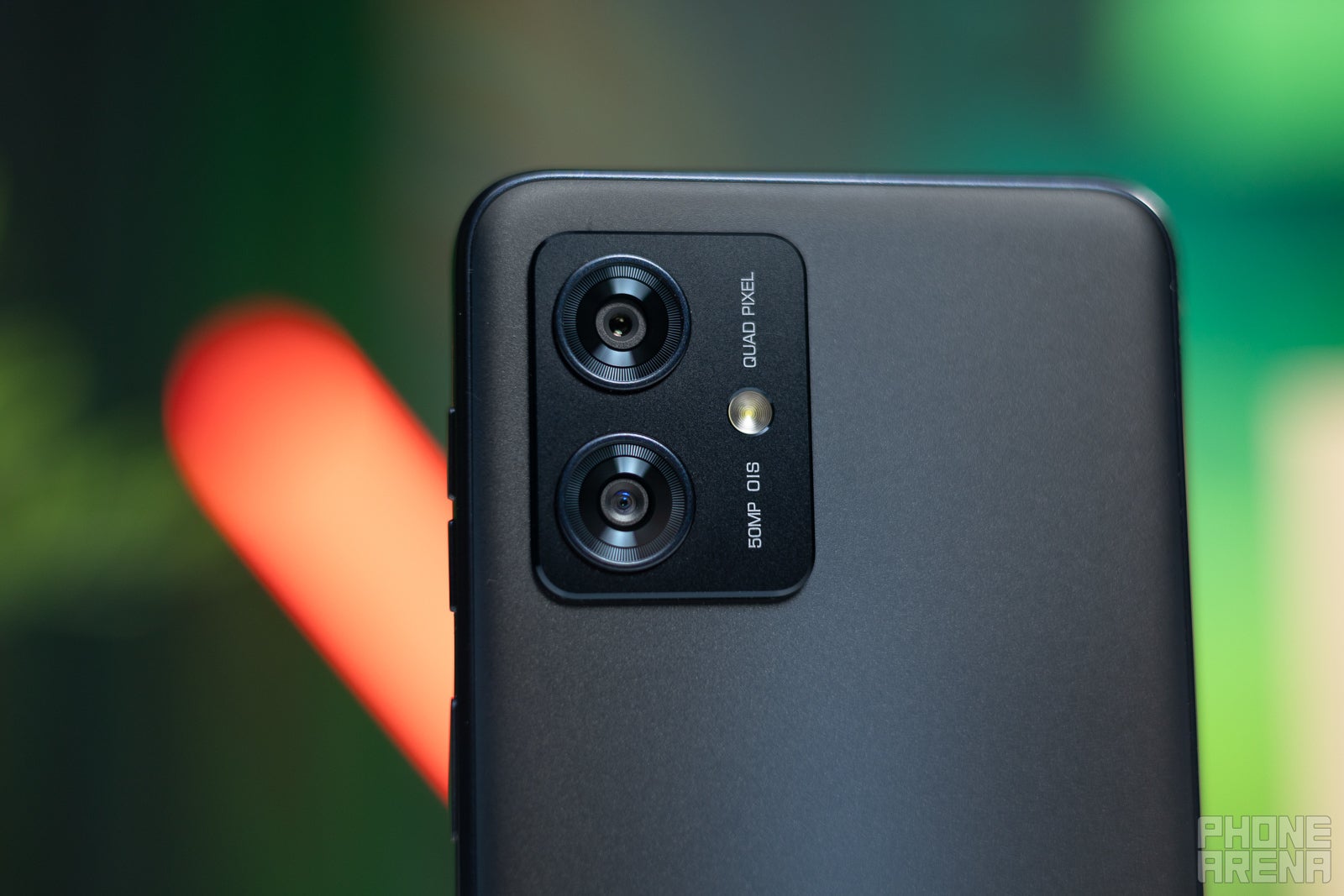 The dual camera setup on the back of the Moto G54 Power is where things differ from the Moto G54 non-Power edition. Yes, the primary camera is the same, offering a resolution of 50 megapixels (that naturally combine into 12.5 megapixels, as they often do) and an aperture size of f/1.8.

The second camera on the Moto G54 Power is an ultra-wide one, coming at 8 MP; this one replaces the straightforwardly disappointing 2 MP macro camera that's found on the non-Power edition. Sadly, this ultra-wide camera is far from delivering great results, but having it instead of the 2 MP macro is immeasurably more fun and more practical.
There's also a Portrait mode that is on par with the rest of the
budget phones
line, which means it's usable, but don't expect miracles out of it.
Main Camera - Day
The main camera produces results that can be dubbed "passable", but only under certain conditions. That is if you never plan to view the photos you took on the Moto G54 Power on a large monitor or print them. If you only look at them on your 6.5-inch display, you'll be generally OK. You've got to set your expectations as to what a $220-ish phone can deliver in terms of photo quality.
You'll not fool anyone that these were taken with an iPhone, as the Moto G54 Power's main camera produces somewhat brutal saturation and sharpening on the edges of the subjects, while at the same time losing the fine details and replacing them with a smudgy mishmash (when viewed at 100% magnification) that can't be excused or hidden.
Interestingly enough, when shooting directly towards the sun (you should generally avoid that unless you aim to create a specific composition) the Moto G54 Power is not horrible and is performing adequately.
Main Camera - Low-light
As soon as the sun sets and you find yourself in a poorly lit scene, things quickly go south. Whatever detail was to be found in the daytime photos is now gone and replaced with a rough mess of pixels, shades and blobs.

Again, this criticism is derived from inspecting the 4096 x 3072 px photos on a large monitor – something you shouldn't do.

So, make sure to stick to looking at the night photos on the 6.5-inch display. That's the only way you won't be disappointed with the Moto G54 Power's nighttime photography capabilities.
Zoom Quality
On the Moto G54 Power, one can go up to 8x digital zoom – you weren't expecting optical zoom on a $220-ish phone, right?

The above examples showcase the difficult road from 0.5x to 8x through the middle 1x, 3x and 5x stages. Judge for yourself. Instead of wasting time to pinch zoom, wouldn't it be easier to shoot exclusively at 1x and then crop in post-process? Just a suggestion.

As expected, the difference when digitally zooming is pretty dramatic even comparing the 1x to 3x, let alone the 5x and 8x.
Ultra-wide Camera
Does the Moto G54 Power have an ultra-wide camera? Yes. Is it capable enough to be considered super cool? No. Will you use it? Of course, since you have it! Personally, I'd take any bad ultra-wide option over a dedicated macro, even if it's a good one – but that's just me.
Comparing the 8 MP ultra-wide camera module to the Moto G54 Power's main 50 MP one is ridiculous. The ultra-wide is making the main camera look good, as it is producing photos that are simply oversaturated, lacking in detail and tonal balance.
Again, I'd take any flawed ultra-wide over an adequate macro option. So, have fun!
Video Quality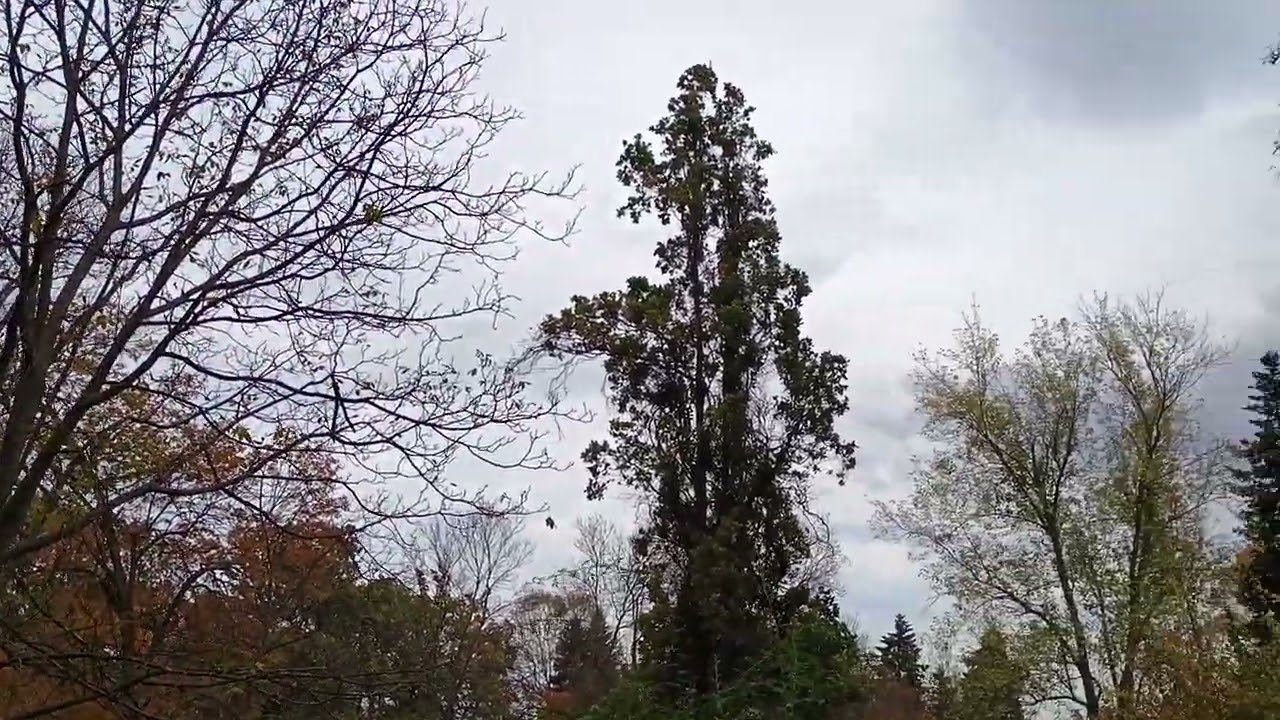 The video sample is shot in 1080p resolution at 30fps, as the Moto G54 Power doesn't offer 4K. This is a sad state of affairs – it's almost 2024 and being stuck at 1080p is not fun.
Overall, video capture on the Moto G54 Power is not its strong side as artifacts and jitter can be introduced when in shaky hands.
Moto G54 Power Performance & Benchmarks
Get the 12GB RAM model and it will make you smile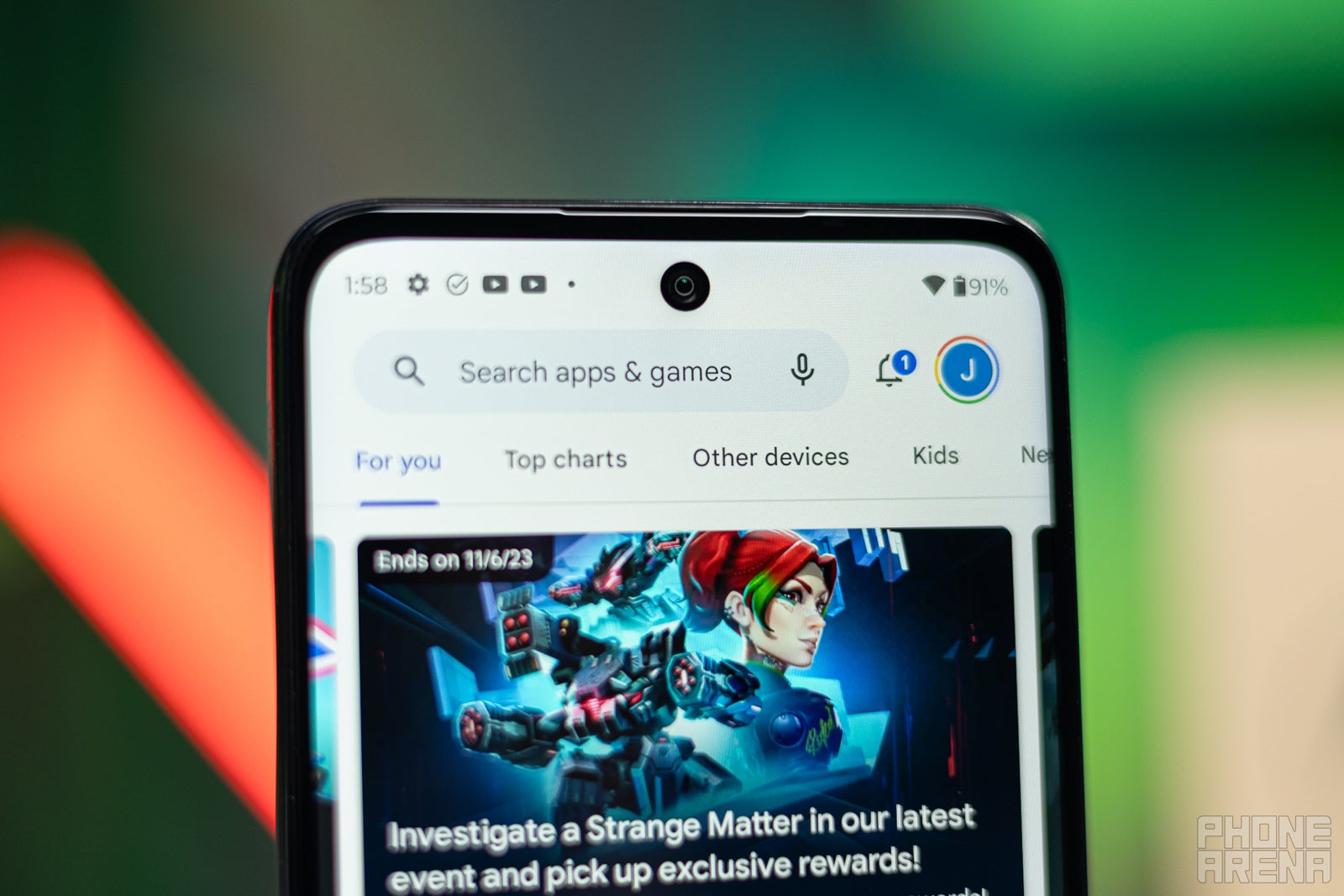 I'm testing the Moto G54 Power at its utmost, specs-wise: 12GB RAM, 256GB of storage. And it's great, actually. I'm seriously considering getting one for my mother, as she's not happy at all with her Samsung A-series phone from 2021 (she finds it super slow and unreliable).

Why not, after all? The Moto G54 has what it takes to make for a perfect daily driver for someone who doesn't need the latest and greatest, but instead seeks reliability and adequate everyday performance. A large 6,000 mAh battery, 12GB RAM, a large 6.5-inch display, 3.5mm headphone jack – these things practically scream "I'm the budget solution you are looking for!"

What's driving the Moto G54 Power is the MediaTek Dimensity 7020 that's replacing the Qualcomm Snapdragon 480+ that was found under the hood of the Moto G54. It's an improvement, just not a huge one. The CPU and RAM speeds are faster on the Dimensity 7020, and it has a greater GPU clock speed.

Performance-wise, I found the Moto G54 Power to be very reliable and a joy to use. Switching between apps is instantaneous, browsing the web and watching videos on YouTube is without hassle and delay.


Performance Benchmarks:
As it is seen, the Moto G54 Power is lagging behind its competitors in terms of benchmark results, but that shouldn't discourage those who are in need for a capable phone with huge battery for a modest price.
Moto G54 Power OS / Android version
The Moto G54 Power differs not a bit from the software experience one gets on the Moto G54 non-Power edition. It comes with
Android 13
and doesn't offer anything crazy in terms of modifications, which is nice.
There's the Moto app that has assembled ways for you to personalize your phone and fine-tune it to taste. There are several sections in the Moto app:
Personalize
Gestures
Moto Secure
Tips
Display
Play
These are pretty self-explanatory: Personalize lets you change themes, fonts, colors, icon shapes, layouts and more; Gestures is where you set what triggers certain features – for example, two chopping motions will fire the flashlight. The rest of the modules (Moto Secure, Tips, Display, Play) take you to the mentioned places and offer you access to further settings.
Owners can expect
Android 14
to arrive on the Moto G54 Power, but nothing further, which is a shame. As far as the security support goes, it's expected the Moto G54 Power to get three years of security updates. Samsung and Google really upped the ante recently, so maybe it's time to consider giving more than three years of support…
Moto G54 Power Battery
Now we talkin'!
If you somehow missed the several occasions up to this point where the battery was discussed, let me stress that again: the Moto G54 Power comes with a 6,000 mAh battery. Hence the "Power" naming of the device.

Power certainly is plenty, and it will get you going longer than (more than) most of the phones out there. If you're spending plenty of time outdoors and you haven't picked up the habit of having a power bank on you, the Moto G54 Power is hard not to recommend.
PhoneArena Battery Test Results:
As it seen, the Moto G54 Power is indeed holding power. In our PhoneArena video streaming test, it crushed the competition in the face of the
Pixel 6a
and the Galaxy A54 with almost double the result of the Galaxy. When talking about plain web browsing, the Moto G54 is on par with (technically, is a tad in front of) the Galaxy A54, both getting very respectable 16+ hours. When 3D gaming is taken in consideration, the
Pixel 6a
shines; the Moto G54 comes second, not far behind at all.
Moto G54 Power Charging Speeds
This device supports 30W fast charging speeds – nice! In contrast, the non-Power Moto G54 supports fast charging speeds up to 20W. Truth be told, 30W is in no way comparable to a fast charging speed of, let's say, 100W, but then again – remember the price tag. This being said 30W is better than the 20W fast charging speeds Motorola could've excused themselves with on the Power edition.

Overall, fast charging should get you at 50% in just over half an hour (33 minutes, as claimed by Motorola).

If you have a wireless charger, you can put it back in the drawer, as the Moto G54 Power doesn't support wireless charging.
PhoneArena Charging Test Results:
When charging for 15 minutes, you'll get the highest percentage out of the Galaxy A54 (27%), while the Moto G54 Power will get "only" 21%. Taking into consideration that the
Galaxy phone
has a significantly slower 5,000 mAh battery vs. the Moto G54 Power's 6,000 mAh battery, the difference kind of vanishes.
Left for half an hour, the Moto G54 Power goes to 43%, and for the full charge to be obtained, you'll need to leave the phone charging for 1 hour and 21 minutes.
Moto G54 Power Audio Quality and Haptics
On the audio front, things are identical with the non-Power Moto G54: a stereo setup that's branded as Dolby Atmos.

While the reviewer of the Moto G54 was not impressed with the sound quality, I find the Moto G54 Power to be okayish – just don't blast it at full volume, as the highs will hurt you and the mids will disappoint you.

There's a headphone jack, which, as we touched on briefly, is nice and gives you more options to choose from. I've been in situations where I've forgotten my TWS earbuds, but a wired pair of earbuds that's been sitting in my car "saved" me from enjoying the scenery in peace and quiet.

As far as the haptics go, I find them well-behaved and responsive.


Moto G54 Power Competitors
Since the Moto G54 non-Power edition is too close to the Moto G54, comparison is futile. That being said, I can't imagine recommending the Moto G54 non-Power over the Power edition to anyone. Even if you don't need the extra 1,000 mAh battery capacity, there's the ultra-wide camera bonus in exchange for the 2 MP macro camera.
So, let's take a look at what Samsung has to offer:
Samsung A54 5G
The Samsung
Galaxy A54
is a very popular 5G choice these days. It's priced well above the $220 for the Moto G54 Power, but let's see what one gets for paying anywhere between $270 and $350 (these are the current offers for the Galaxy A54).
The Galaxy A54 is a tab smaller at 6.4 inches, but the display is Super AMOLED, not LCD. The resolution (2400 x 1080 px) is the same. As expected, the battery is smaller at 5,000 mAh and the fast charging speeds are a bit slower at 25W in contrast to the 30W that the Moto G54 Power supports.
On the camera front, the Galaxy A54 provides a triple setup that features both ultra-wide and macro options. The biggest drawback of the Galaxy is that performance occasionally feels stuttery.
Google Pixel 6a
That's right, not the
Pixel 7a
, but the
Pixel 6a
. The
Pixel 7a
starts at $499 at the US Google Store, so maybe the
Pixel 6a
which can be found for approximately $300 is a closer match, although it's still 80 bucks more than the Moto G54 Power.
The
Pixel 6a
came in 2022 and the 6.1-inch display's refresh rate tops out at 60Hz, while the Moto G54 Power offers that smooth 120Hz experience. It's a sin to put the Pixel 6a's battery in the same sentence as the behemoth of the Moto G54 Power, but I'm gonna do it anyway: 6,000 mAh vs 4,410 mAh. Fast charging on the
Pixel 6a
tops out at 18W.
The
Pixel 6a
offers a dual camera setup as well ("normal wide" plus ultra-wide), but it's far superior to what the Moto G54 Power can achieve. Also, this one shoots 4K video, and the Moto doesn't.
Moto G54 Power Summary and Final Verdict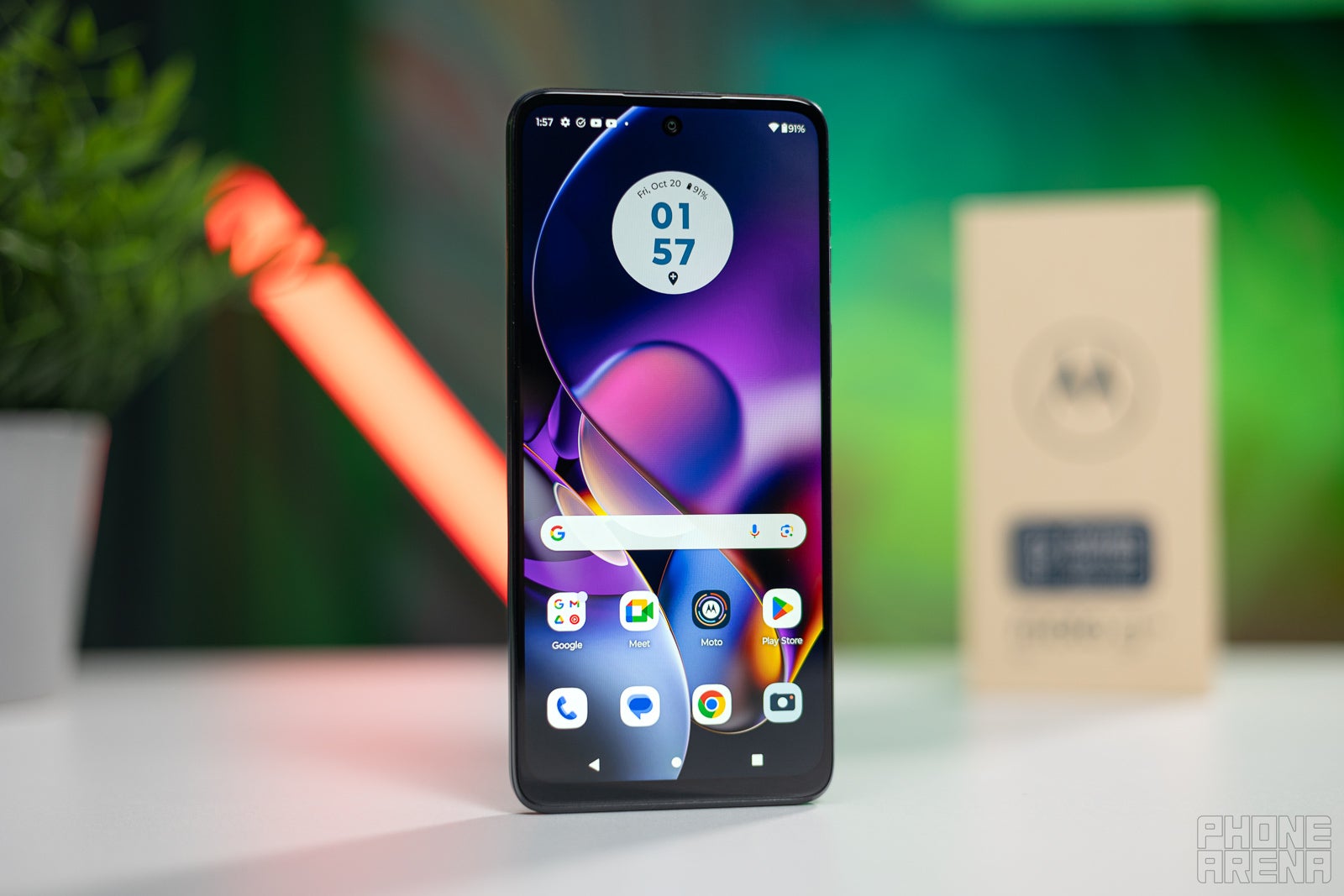 It's easy to decide if the Moto G54 Power is a good phone, or not.
It all depends on what you plan to do with it. Take it to the mountains and not have to panic over whether your phone will die? The Moto G54 Power is for you. But if you take it to the mountains and expect to catch some breathtaking photos and videos, then look elsewhere.
If you know the Moto G54 Power's limitations and you just want a daily driver that doesn't get in your way, but it's there when you need it, this is the one. Just remember to go for the 12GB RAM version and set that screen at the 120Hz refresh rate –
budget phones
can be cool, too.
Recommended Stories