ZTE Score M Review
6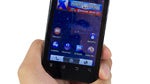 Introduction:
Trying to get their foot into the heavily coveted high-end smartphone spectrum, Chinese manufacturer ZTE has been focusing its efforts in this lucrative part of the market, but at heart, they're still known to pump out inexpensive low-end devices. Rightfully so, that's we're seeing with the $50 no-contract
ZTE Score M
for MetroPCS, which is gearing to try and snatch some attention from comparable models with its low cost and deep set of features.
Design:
To say it bluntly and to the point, the ZTE Score M is the epitome of a cheap phone. There, we said it, and we're adamant about that! From its cheap plastics to its hollow feel, it doesn't necessarily instill us with much confidence about its durability. But then again, its bland design doesn't help either in trying to garner some kind of attention from onlookers.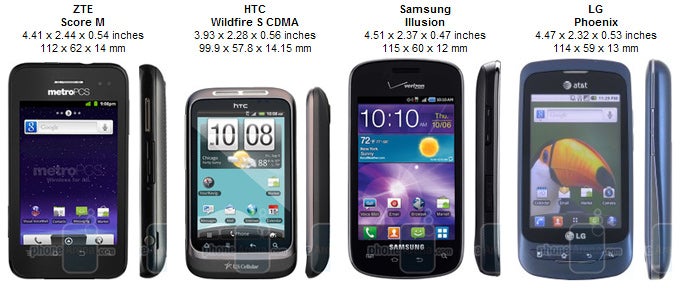 You can compare the ZTE Score M with many other phones using our
Size Visualization Tool
.
We're thrilled that we find a dedicated shutter key to launch the camera, but much like its physical volume control and power button, it's difficult to feel out since it's flush. Also, taking a peek
around its sides
, we finds a 3.5mm headset jack, microUSB port, microphone, and microSD card slot.
In the rear, there's a
3.2-megapixel camera
surrounded by a metallic plate, but since cost is somewhat a concern, it doesn't surprise us that it lacks auto-focus and an LED flash. Finally, taking off its soft touch rear cover grants us access to its unexpected 1,500 mAh battery.
Display:
First thing to come to mind with its display is wow, well, not the good kind of "wow" that some people would associate to be a positive thing. Rather, this "wow" is more akin to being a dissatisfaction remark as our eyes cringe in pain looking at its 3.5" HVGA LCD display. No doubt soft and faint with its details, things don't get any better because of its extremely poor viewing angles and distorted colors. Dreadful in every way imaginable, this is on there for purpose – and not to impress our eyes.
ZTE Score M 360-degrees View:
Recommended Stories