Torque Audio t096z Earbuds Review
2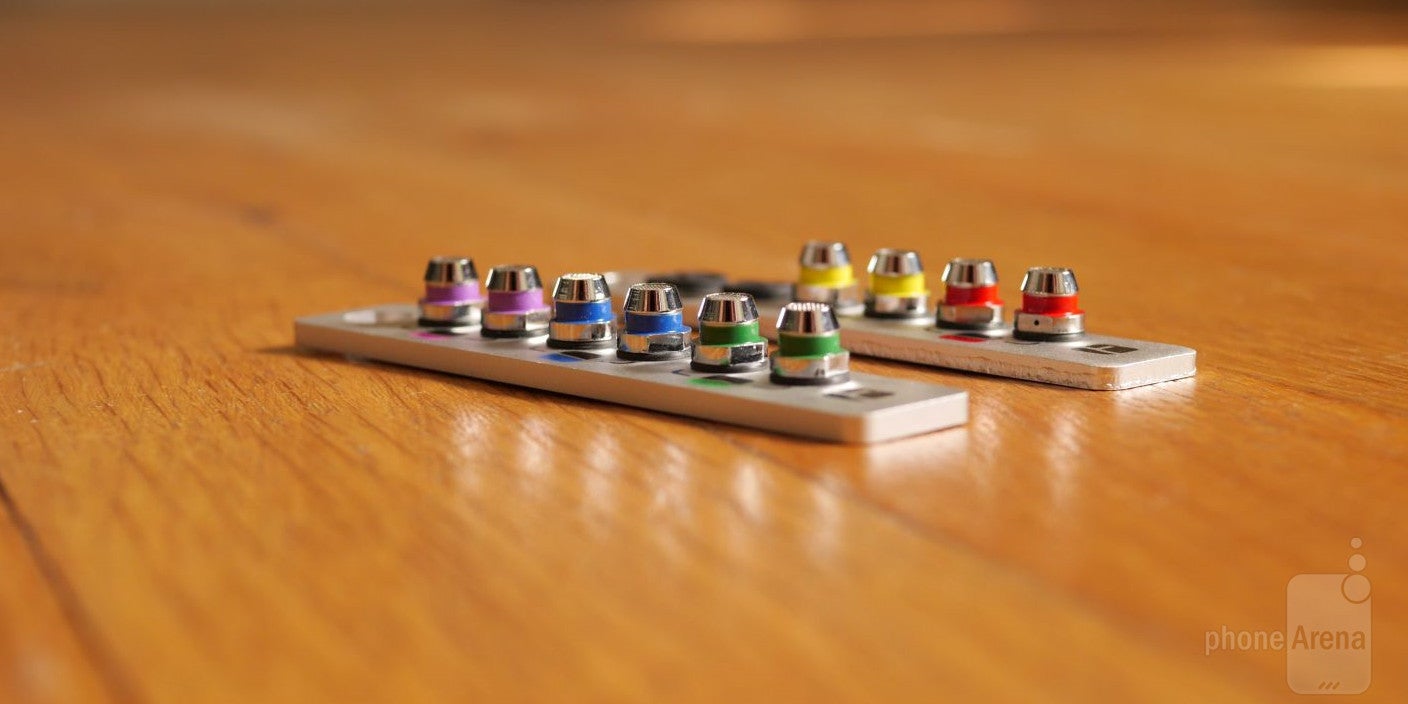 Introduction
In-ear headphones have their purpose, where they offer that private audio experience if you're in a subway car full of strangers. They come in handy when it's even tighter, seeing that some on-the-ear and over-the-ear styles sometimes leak out audio when they're pumped up to the highest volume setting. Torque Audio wants to change the way you listen to music, just because we're used to just buying a pair of in-ear headphones from a company, tuned to their specifications. That's where the Torque Audio t096z earbuds want to revolutionize the audio experience by offering users with six different customized settings.
Design
From the onset, the t096z look like a fancy pair of in-ear headphones, which they do in a way, but the closer we inspect them, it becomes evident that there's a lot of love put into its design. As the company boldly claims, it's the T-Rex of earbuds, since it sits at the top of the food chain with its intricate technology and maximum styling. Going with a full brass housing construction, which tuck away its proprietary 9mm bio-cell membrane and diaphragm transducers, the t096z feels like a solid thing – more so when there's a fair amount of weight to it.
The weightiness might be an issue when you think about it, but when it's combined with any of its included ergonomic noise reducing silicon eartips with the stabilizer ring attached to it, we don't have any issues with it coming off. In fact, the earbuds sit firmly and snuggly in our ear, so that vigorous movements don't do much to severe the connection. However, after long periods of use, we do find the silicone eartips sometimes causes an itching feeling – though, it's not terrible. Furthermore, the attention to its design is evident in the intertwining mesh-looking cable.
TorqueValves
While the general design footprint is pretty conventional on the surface, the t096z is unique for the fact that it utilizes these "TorqueValves" that allow the tips to come off – so we can interchange the sound valves for a total of 6 audio experiences. Arranged in 6 color schemes, each pair help to deliver a specific audio experience that consists of reference, clear, deep, balanced, smooth, or bliss.
Installing them is a simple process, requiring us to only screw them into the ear tips of the headphones – until they can't be screwed in anymore, obviously. This isn't typical of an earbud, since most of the ones sold in stores are fixed, but with this, you can listen to music the way you want. Depending on the type of music you're listening to, any one pair of the six packaged with the t096z can complement what you're listening.
For example, those who love rock, they'll want to the 'clear' pair of TorqueValves – while the heavy beats of electric or hiphop, the 'balanced' torque valves would be most optimal. At the end of the day, these TorqueValves provide the ultimate customization.
Performance
There's something to say about a pair of earbuds that can be modified at any time to adjust to the particular type of music we're listening. Quite frankly, there's a bit of something for everyone, which is nice and dandy, but even better when the quality of the t096z is superb. For the average user, it might be difficult for them to fine tune and differentiate the kind of audio range that each TorqueValve favors. After using various pairs over time, while listening to the same song, it's becomes more profound how each one is unique.
Conclusion
Customizability, it's something we normally don't see or get with a pair of earbuds – it's not something that companies want to invest in, especially when parts being removed or installed is involved. That's why Torque Audio's investment in coming up with the t096z is an ambitious one, giving audiophiles the power to choose what audio frequencies they want to emphasize.
As much as we appreciate all of this, its price tag of $330 will no doubt scare away mostly everyone, but serious audiophiles know the kind of meticulous attention, dedication, and tuning is required to get something different like this. However, if you make a pledge on its Kickstarter page, you can grab it for the price of $225. Again, it's still pricey in the eyes of the general consumer, but this level of customization is something that's few and far in between.