Om Audio Inearpeace Review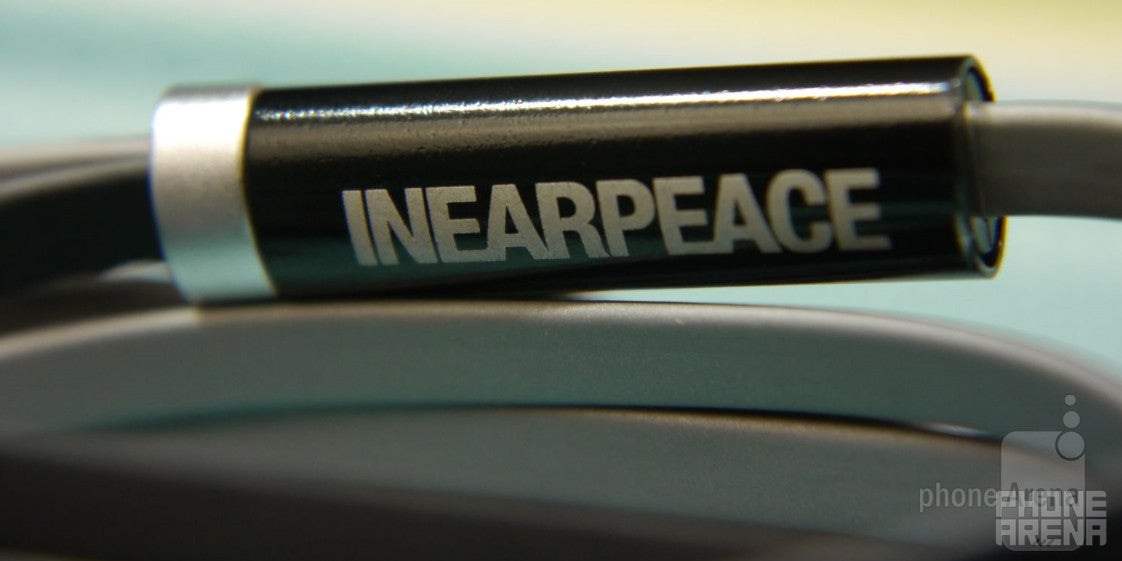 OM Audio, they're new onto the scene attempting to scale the vast line of audio-centric companies that currently reign supreme in the space. Being a newcomer and all, they need to establish themselves as a serious contender by coming out of the gate with something ferocious and cunning to get our interest piqued in them. Chiming in on that premise, one of the company's first products, the INEARPEASE stereo headphones, are no doubt getting the party started for them.
Strangely enough, the styling of OM Audio's Inearpeace reminds us another similar looking thing – the
Velodyne vPulse headphones
we reviewed a while back. Utilizing the same bullet-like design, the Inearpeace undoubtedly has an aggressive design language that matches the serious tone of OM Audio's venture into the space. For a pair of in-ear headphones, the accompanying weight adds some sturdiness to its constructions – while the company's logo that's splashed on the outside of each ear bud, manages to appropriately allow whoever is wearing them to be a walking advertisement for the company.
As for the cable connecting everything, which includes the microphone chamber, it's the usual tangle-free variety that allows it to unfurl even after being stuffed into a pocket. Putting the Inearpeace on, it offers a snug fit with the included set of silicone based tips – giving our ears that suction-like feel as they're pushed into our ear canal. During long periods of usage, they rarely become too irritating to use.
So what's the hardware inside of this pair of in-ear headphones? Well, OM Audio stuffs the Inearpeace with an advanced two-way 10mm coiled driver – where the first one emphasizes on highs/mids (balanced armature), while the second hones its attention on the lows (coiled bass driver). Not surprisingly, the second driver is especially potent, as it's able to deliver some pounding bass to the entire system. However, the highs and mids seem to be drowned out a little by this process. Of course, people nowadays tend to favor bass-heavy headphones, so we're inclined to say that this suffices in that.
Sporting a retail price of $149.99 online, there's no arguing that the Inearpeace is one pricey investment. The overall quality is good, if you happen to love hearing a ton of bass. In contrast, if you're apt to favor a more balanced tone, you might be turned away by how those mids and highs can be belittled by the boisterous bass the Inearpeace is capable of shelling out.
Recommended Stories