Sony Xperia Z1 Compact Review
92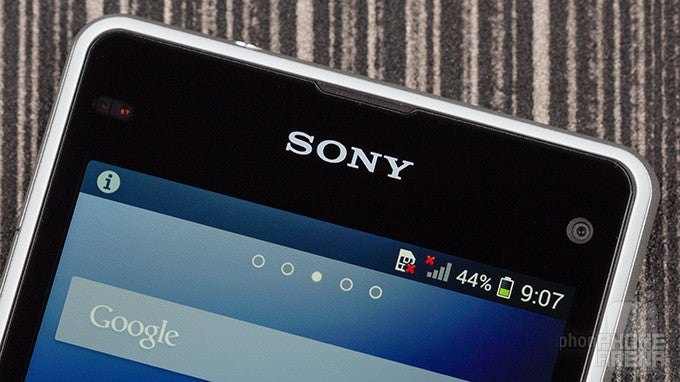 Introduction
Well, we've asked for it, and a smartphone maker has finally delivered. A truly high-end Android phone in a compact body – that's what we've been looking for time and time again, but all there was out there were those 5" beasts and their smaller, weaker sidekicks. Now that Sony has stepped forth with exactly the type of proposition we've been yearning for, though, it appears there's a new question we have to ask ourselves – are we ready to leave the 5" displays that we've just started to get used to, in exchange for the comfort that a smaller phone would bring?
We don't necessarily have to view the
Sony Xperia Z1 Compact
as an alternative to the popular Android flagships that are currently available. There is another function that Sony's latest handset might be willing to perform, and that is to compete with the
iPhone 5s
– not the way other Android flagships do (which is by differentiation), but by facing it directly and fighting for the very same customers. While this certainly doesn't sound like an easy challenge (we can't think of other phones that have tried to do it – besides the early Androids, and those failed miserably), the Xperia Z1 Compact seems surprisingly fit for the task, as it's got both the looks and the heart of a winner.
So, two questions that we'll seek to answer: the Xperia Z1 Compact as an alternative to an Android flagship, and the Xperia Z1 Compact as an iPhone rival. Let's get going!
Design
Sony's beautiful OmniBalance design in an appropriate form
The Xperia Z1's glass-and-metal design is undoubtedly beautiful, but the stylish, rectangular shape and sizable bezels have ultimately resulted in a gadget that is much more difficult to handle and carry in a pocket than many of the other offerings in the same class. As far as looks go – yes, Sony's so-called OmniBalance design is very appealing, however, the Z1's massive footprint has made it a bit difficult to enjoy.
All of this means that the Sony Xperia Z1 Compact is just the right size to showcase Sony's premium design in its finest form. Now that having a bit of an extra bezel around the screen isn't such a big deal, we're simply delighted to hold and interact with the classy exterior of the Xperia Z1 Compact. The front side is made of durable glass, while the back uses a plastic material. The surrounding frame is made of sturdy metal. As a result, the Z1 Compact is a beautiful product with a high-quality construction that can easily best most of the competition.
The physical keys of the phone are mostly well-made, though the volume rocker could, indeed, be better. Still, the power/lock key and the two-step camera shutter react well to the touch, so you should have much trouble in this department.
In terms of dimensions, the Xperia Z1 Compact (5.00 x 2.56 x 0.37 inches (127 x 64.9 x 9.5 mm)) is significantly smaller than the other high-end Android handsets. For example, here are the dimensions of the Xperia Z1: (5.69 x 2.91 x 0.33 inches (144.4 x 73.9 x 8.5 mm)), and of the Galaxy S4: (5.38 x 2.75 x 0.31 inches (136.6 x 69.8 x 7.9 mm)). Yes, the Xperia Z1 Compact is slightly thicker than most flagships, but overall, it's considerably smaller. And, just in case some of us have forgotten the advantages to having a smartphone that isn't as big as a chopping board, we'll have to say that using such a compact handset is definitely easier, mostly due to the fact that you can easily operate it even with one hand only. Plus, it takes less space, and it doesn't make you feel uncomfortable when you want to sit down, while it's still in your pocket.
If we have to compare the Z1 Compact directly to the iPhone 5s, we find that Sony's marvel is just a bit bigger than Apple's fingerprint-identifying jewel. However, let's not forget the fact that the Z1 Compact sports a slightly larger screen, which brings us to...
Display
Sony has finally embraced IPS – the LCD technology that makes this the company's best mobile screen yet.
There's no denying – after so much time, going back to a 4.3" screen on an Android smartphone feels a bit weird, but this only lasts for a day or so. It's safe to say that re-adapting to a 4.3" panel is about as easy as it is to adapting to a 5" one. Sure, staring at the Z1 Compact's relatively small screen for longer periods of time may tire your eyes quicker than doing so with a larger display, but unless you are a very heavy user, the difference in the overall experience will be close to negligible.
If someone's willing to view the Z1 Compact's 720 x 1280 screen resolution as a compromise, we'd have to disagree, because at 4.3 inches, that works out to a fairly high pixel density of 342 ppi (versus 326 ppi for the iPhone 5s). The image isn't as perfectly clear as on a 1080p screen, but once again, the difference is more than negligible. Everything looks super-clean and easily readable on the Z1 Compact's display.
What we're especially glad to report, though, is that Sony has finally embraced IPS technology, which means that the company's high-end phones will no longer suffer from poor viewing angles and insufficient color vibrancy. It's a much-needed tech in a modern smartphone, and we're glad that Sony has finally integrated this must-have feature. Here's to hoping that the company will keep outfitting its future devices with IPS (in-plane switching) as well!
The Xperia Z1 Compact is equipped with one rather potent display. The 4.3" panel has a maximum brightness of 515 nits, which is more than what most Android flagship phones can offer you. However, the screen can't get very dim, meaning that it might be a bit uncomfortable to read in the dark. Color temperature is around the decent 7200K zone. This translates to an image that appears just slightly colder than what's considered the reference point: 6500K. To give you some perspective, the iPhone 5s' color temperature is about 7150K – and it has an awesome display, so the Z1 Compact certainly doesn't disappoint. Delta E (grayscale), though, is a bit high, at 5.11. It's still decent, but it shows that there's some brightness disbalance, which is also visible in the gamma of 2.68. The Z1 Compact tends to display some of the darker areas a bit darker than they should be, potentially resulting in some lost detail in the shadows (the dark areas of images). In terms of colors, the Xperia Z1 Compact's IPS screen manages to stay away from any significant deviations from the correct values (Delta E rgbcmy of 5.06). Color gamut range is a bit bigger than the reference, sRGB range (110% of sRGB), though the display's actual coverage of the sRGB standard's colors stands at 97%. For the most true-to-life color experience, it's recommended that these two numbers (110% and 97%) are as close as possible to 100%, and in this case, they aren't quite there. Finally, viewing angles are good enough with the Z1 Compact – and much better than those of the other Xperia handsets.
Display measurements and quality
Recommended Stories