Samsung Galaxy Note LTE vs LG Nitro HD
21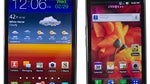 Introduction: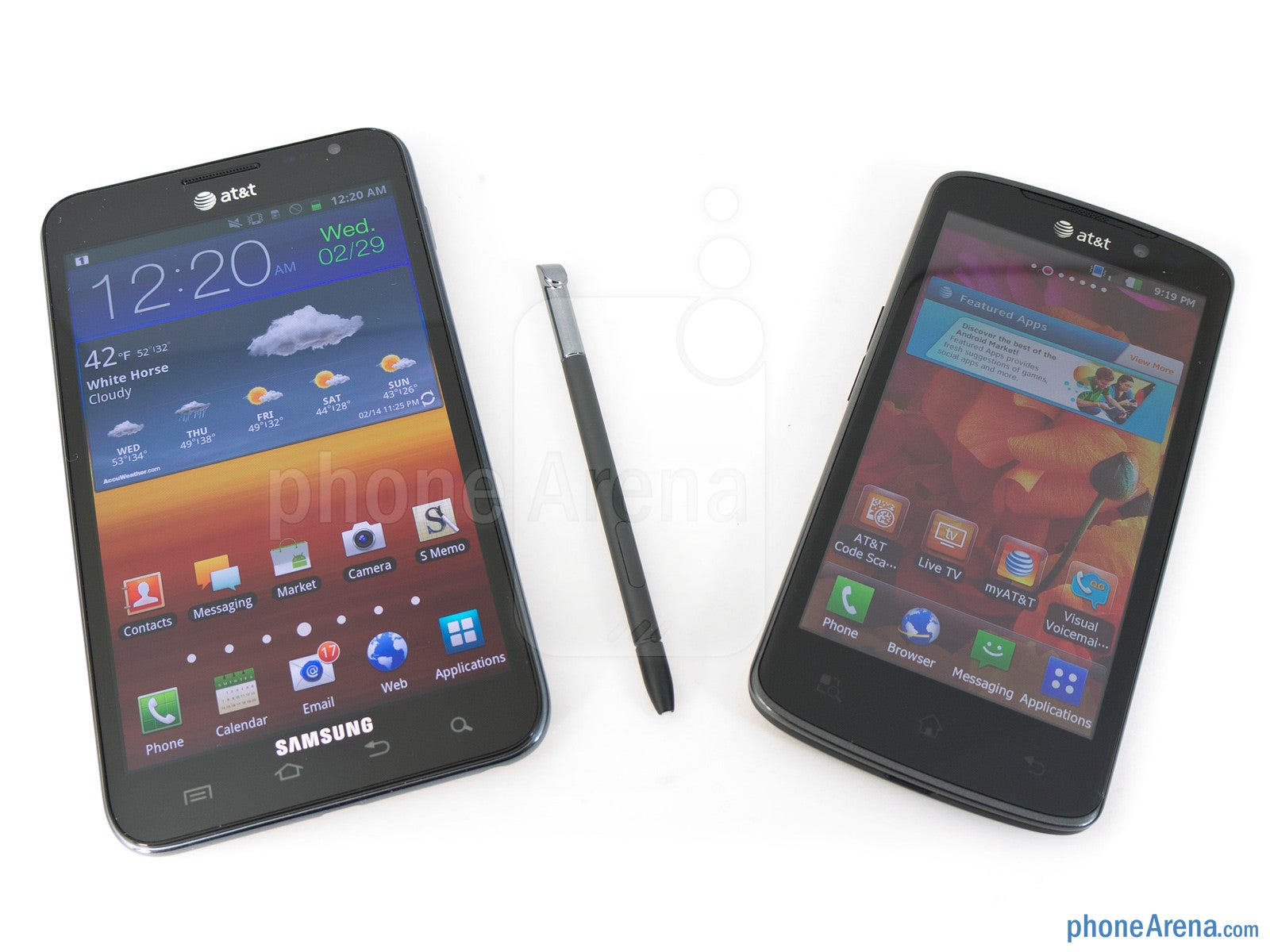 Oh man…the new kid on the block has been garnering plenty of praise and adulation from the masses, and from the looks of it, rival handsets are finding it very difficult to compete with something so massive – literally! Cementing itself as a top-contender on AT&T's lineup, the
Samsung Galaxy Note LTE
has captivated our attention thanks to its killer specs, but most importantly, its uncanny size for a smartphone is undeniably its trump card. Before its arrival, the
LG Nitro HD
pushed the envelope with its then above-average sized 4.5" True HD IPS display, but as we've all come to realize, it's pales in comparison in size against the obnoxiously large display of the Galaxy Note LTE. Regardless of that, it's still quite a lovable handset on its own, especially now it's priced at under $100, so let's find out how these two juggernauts stack against one another.
Design:
Over 2 months ago, the LG Nitro HD reaffirmed that 4G LTE smartphones could be manageable in size, even with super-sized displays in tow, but it was in fact bearing one of the largest footprints of any 4G LTE smartphone at the time. Well, it's evident that's not the case anymore, as the Samsung Galaxy Note LTE takes it to the next level with its ridiculous dimensions. Visually, there's nothing whatsoever that stands out with their designs, seeing they're both constructed out of all plastic, boast streamlined bodies, and sturdy construction. However, what's apparent is the sheer size of the Galaxy Note LTE, which makes it the harder device to wield with one hand – whereas, it's not a disturbing nuisance with the Nitro HD. At the same time though, it's the size of the Note that draws us in more into it than the Nitro HD.
Thanks partly to its 3-
button layout
, as opposed to the usual 4 Android capacitive buttons on the Galaxy Note LTE, the Nitro HD is less prone to accidental presses. As for their
front-facing cameras
, the Nitro HD is equipped with a 1.3-megapixel one, while the Galaxy Note LTS is graced with a slightly larger 2-megapixel snapper.
Easy on the fingers to feel out and dishing up some quality responses, we're fond of their dedicated
power buttons and volume controls
. With their
microUSB ports
, they obviously supply juice and transfer data, but they require the aid of an MHL adapter to gain video-out functionality.
For the photo-centric individuals
out there, you'll be pleased to know that they're sporting the same sized 8-megapixel auto-focus camera with LED flash – with the ability to capture 1080p videos. In terms of battery, the Nitro HD houses a sufficient 1,830 mAh battery, while the Galaxy Note LTE is endowed with an uber sized 2,500 mAh one.
Display:
It's not every day we find a smartphone with a monstrous 5.3" WXGA (800 x 1280) Super AMOLED display, but that's the reality of things as the Galaxy Note's screen makes the 4.5" True HD (720 x 1280) IPS display of the Nitro HD seem average in size. Without question, there's a lot to like with both displays as they exhibit great viewing angles and sharp details on the surface, but that's where the similarities end. Specifically, we're enchanted by the saturated color production of the Galaxy Note's Super AMOLED panel, but it's not necessarily accurate per se – especially when it has a distinct bluish tone with the color white. Conversely, the advantage of Nitro HD's IPS display is that it has the more accurate and realistic colors.
Samsung GALAXY Note LTE 360-degrees View:
LG Nitro HD 360-degrees View:
Recommended Stories