Samsung Galaxy Note LTE vs Apple iPhone 4S
54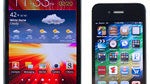 Introduction: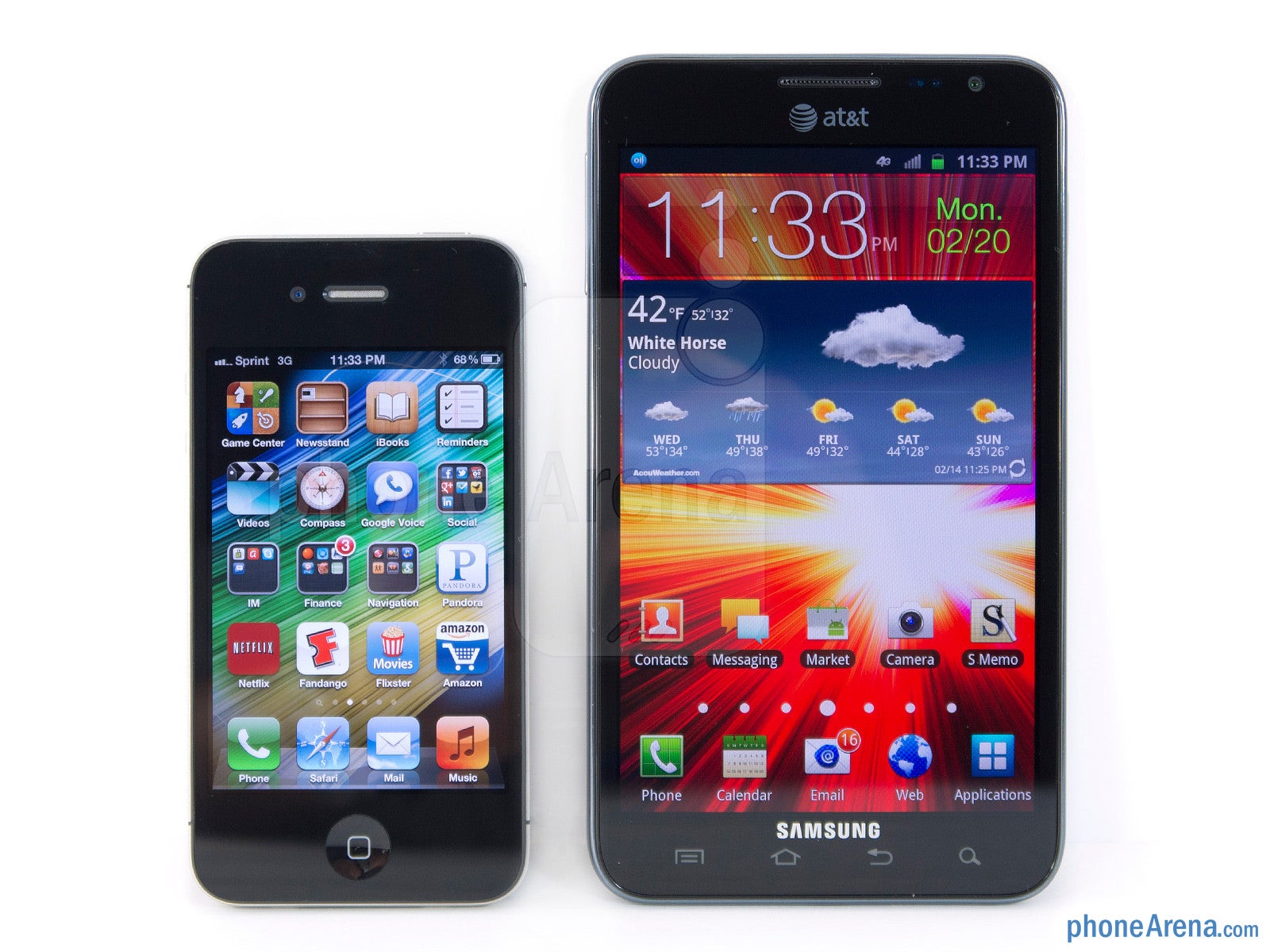 By now, we've all probably watched that commercial about the
Samsung Galaxy Note LTE
for AT&T – you know, the one that aired during the Super Bowl. Sure, we get a good chuckle out of it, thanks to its over the top style, but when you overlook the theatrics and celebrity cameos, we find yet another casual instance of Samsung pitting its offering against Apple's pride and joy. Storming onto the scene, the Samsung Galaxy Note LTE has proven itself as one captivating smartphone that's very different from mostly everything else, but it's going to take more than BIG talk to take away the iPhone's grasp on the market, so let's find out who these two titans in the smartphone world stack up against one another.
Design:
To put it bluntly, these two handsets couldn't be any more different from one another, as size is undoubtedly the most prominent differentiator. On one side, we have the obnoxiously large size of the Galaxy Note LTE, which makes it impossible to use single handed – though, we have to admit that it's so uncanny that it actually provides most of its wow factor. Conversely, the iPhone is more form fitting and comfortable to hold in the hand, while its top-notch quality choice of materials gives it that premium feel. We can argue which one has the better construction or killer design, but in an age where initial impressions have long lasting implications, the Samsung Galaxy Note LTE simply has that fresh appeal to snag the attention of people far and wide.
Even though we rarely had issues accidentally any of the Note's capacitive buttons, it's never a problem with the tactile physical home button of the iPhone 4S. Perched
above their displays
are their respective front-facing cameras, with the Note donning a higher count 2-megapixel snapper versus the VGA one of the iPhone 4S.
Exhibiting great responses and distinctive feels, we equally like the dedicated
power buttons
and
volume controls
of the two. Moving along to their
connection ports
, which are used for data connectivity and charging, they require the aid of an optional adapter to gain video-out functionality. Needless to say, we're not fans of buying something extra to gain the function, but nevertheless, we've been accustomed to it by now.
Complementing their high-end status, both are outfitted with beefy
8-megapixel cameras
with LED flashes, however, the iPhone 4S seems to be more photo-centric due to its F2.4 wide-angle lens and backside illumination. Previously, we would've complained about the iPhone's lack of expandable memory and removable battery, but we've come to accept it. Well, it's not to say we're over it entirely, as the Note entices us with its beefy removable 2,500 mAh battery and microSD card slot.
Display:
Arguably, we can dissect and mention the advantages between each handset's display, but ultimately it's our eyes that emphasize which is ultimately the more alluring one. On numerous occasions, and even now, we've always been enthralled by the 3.5" Retina display of the iPhone 4S, but it has become somewhat passé – but to its credit, it's still perceived as a benchmark for everything else. Naturally, both deliver stunning detail as the iPhone 4S and Galaxy Note LTE offer high pixel densities of 330 ppi and 285 ppi respectively, but we cannot overlook the unnatural size of the Galaxy Note LTE. In the end, we're attracted to it more due to its mind-boggling 5.3" footprint – plus, its saturated colors and sheer luminance rounds out things to complement its beauty.
Samsung GALAXY Note LTE 360-degrees View:
Apple iPhone 4S 360-degrees View: