Panasonic ELUGA Review
6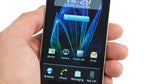 The launch of the
Panasonic ELUGA
is a notable event as it marks the return of the company to the European and U.S. markets. For quite a while, primarily the Japanese got to enjoy the funky handsets that the manufacturer delivered, leaving us wondering what we could be missing on. Well, the time has come to check out a Panasonic handset once again. In terms of specs, the Panasonic ELUGA comes with hardware pretty similar to what the Motorola RAZR has to offer: a
dual-core OMAP4430 chipset
, 4.3-inch AMOLED display,
8-megapixel camera
, and all of that encased inside a body you can slide through a pin's eye (metaphorically speaking). Seems promising enough, so let's fire this baby up and see how it performs in real life.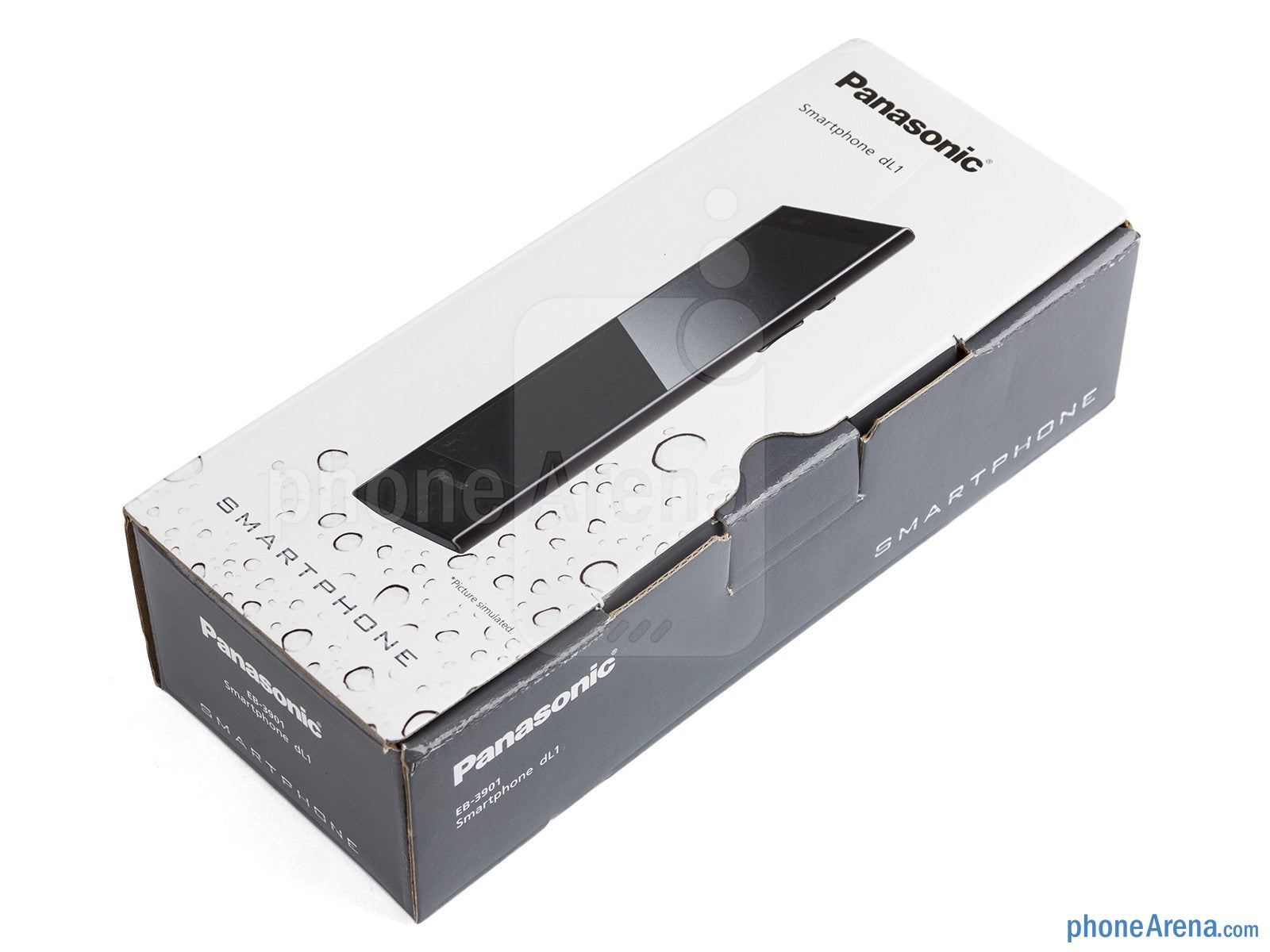 The box contains:
Wall charger
Data cable
One NFC card
Quick start guide and warranty
Since we deal with bland looking phones quite often, it is truly refreshing to see a smartphone with a non-conformist design. Most notably, the Panasonic ELUGA is one razor thin device measuring just
7.8 millimeters at its thickest point
. We are just as impressed by the fact that at
103 grams
, the ELUGA is among the lightest smartphones around. Putting these two traits together produces
a handset that we genuinely enjoy holding
, especially since it fits nicely in our palm thanks to its sloped sides. The only detail that spoils the fun is the somewhat boring plastic back cover, but at least its matte finish makes it immune to visible fingerprints. For those of you who fancy notification lights, there is one located at the smartphone's front side.
About that aforementioned
IP57
certification
, it basically means that the Panasonic ELUGA is resistant to dust and water damage. To be more specific, it should withstand a dunk at up to 3 feet for 30 minutes. Surprisingly, there are no visual cues pointing at any resistance to the elements – something that we are quite happy with since rugged smartphones are often anything but good looking.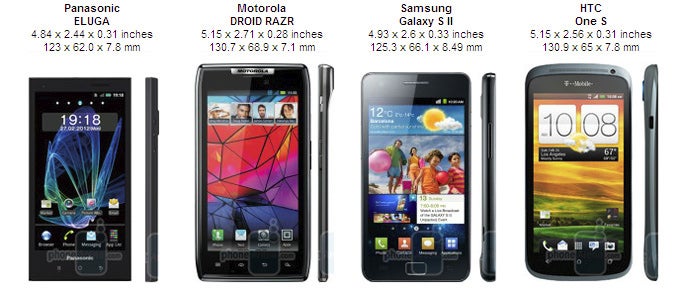 You can compare the Panasonic ELUGA with many other phones using our Size Visualization Tool.

Now it is time for the bad stuff, namely the positioning of the lock key and 2-button volume rocker. As you can see from the photos, they technically reside on the back of the device, and we cannot tell you how frustrating this design execution is. Holding the smartphone with your left hand means that your fingers can wrap around the handset and easily reach these keys, but when the phone is in your right hand, operating them requires far too much finger acrobatics. The solution? Get used to holding the Panasonic ELUGA with your left hand, apparently.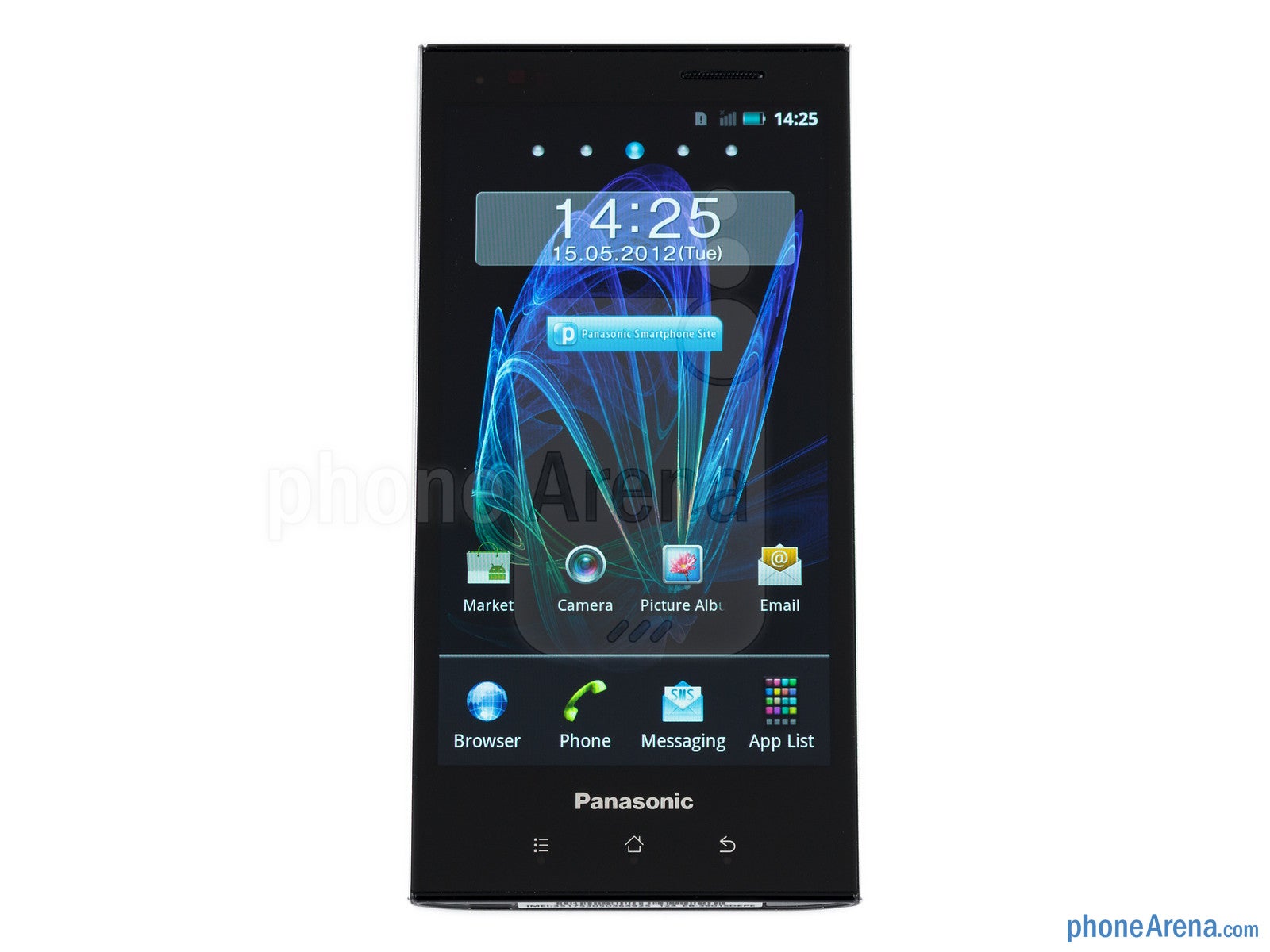 The 4.3-inch AMOLED screen
Measuring
4.3 inches in diagonal,
the display should fit the preferences of most smartphone users. We are looking at an AMOLED panel with a respectable for its size resolution of 540 by 960 pixels (256ppi). Even though the screen uses a PenTile pixel arrangement, we rarely notice any jaggedness caused by that particularity, and you most likely won't see much of it either. Pixels aside, colors on the ELUGA's display look way too saturated for our taste, and whites easily become blueish when the device is viewed even at a slight angle. Outdoor visibility is quite good, however, as the screen is bright and does not reflect too much sunlight.
Panasonic ELUGA 360-degrees View: