Nokia 6205 Review
3

This is a CDMA phone offered with Verizon.
Introduction: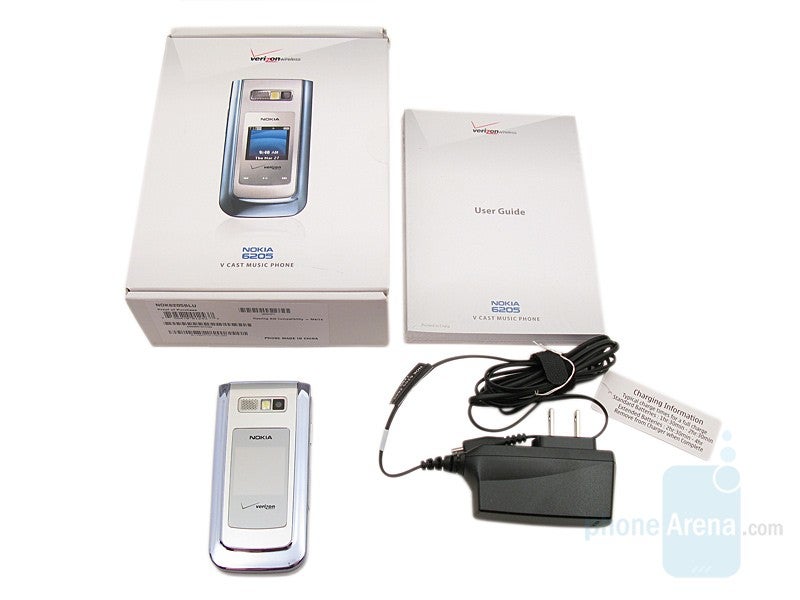 Even though Nokia is the world's largest manufactures of cell phones, their U.S. CDMA market penetration has been rather weak recently, which is evident as their
6205
model is the only Nokia phone available to Verizon Wireless at this time. It is a mid-level device, comparable in features and price to the
Samsung Gleam
,
U550
, and
LG VX8350
, and is targeted to the consumer looking for a fashionable phone without the need for high-end features.
The Retail Package includes, the Nokia 6205, standard 1020mAh battery, and wall charger with microUSB plug.
Design:
The 6205 is a standard flip phone and is available in two color variations. The first is the basic blue and chrome style (used in this review), and the seconds is the all-black Dark Knight Edition, which also includes ringtones, wallpapers, and videos from the movie. Both versions are constructed out of plastic, despite their metal appearance, and seem more durable that then VX8350. The flip opens and closes smoothly, but you can still hear the plastic parts moving. Overall, the 6205 fits comfortably in the hand, thanks to its sleek design, and can be placed in your pant's pocket without drawing too much attention.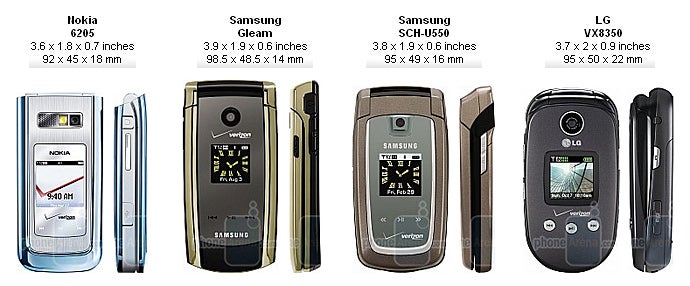 You can compare the Nokia 6205 with many other phones using our
Size Visualization Tool
.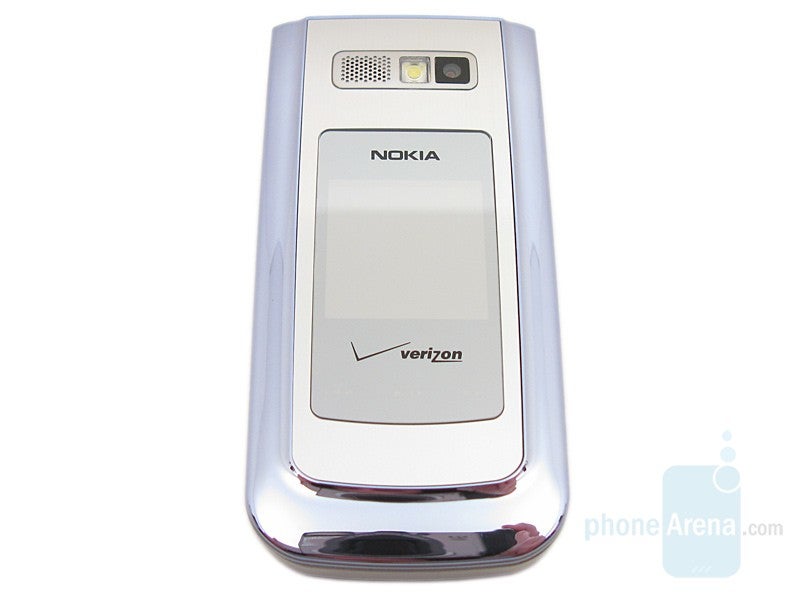 Located on the front is the
1.28" diagonal
128x128 pixel CSTN display, which is only slightly larger than the 1" display fond on the Samsung Gleam and U550. Due to its small size, you can only view wallpapers, message alerts, signal and battery levels. Directly above it is the 1.3MP camera, flash, and speaker (for ringtones, music, and speakerphone), and below it are the touch sensitive buttons used for controlling music playback. On the left side is the volume rocker, 2.5mm headset jack, and microUSB port, with the voice command and microSD card slot (4GB support) on the right.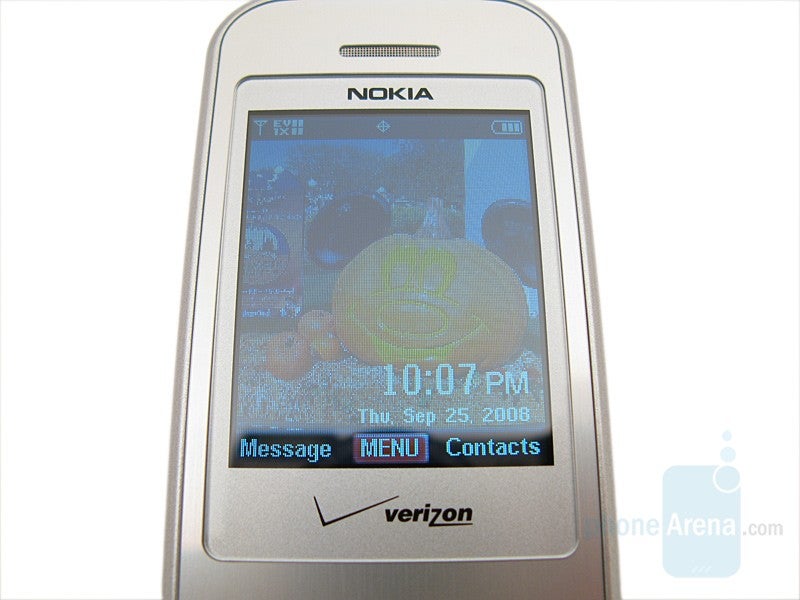 Main Display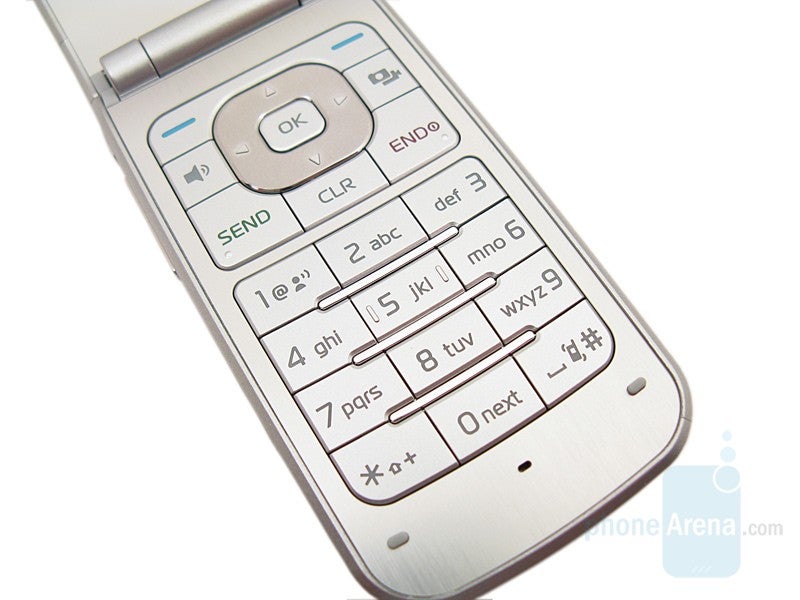 The
internal TFT display
is 2" diagonal with 176x220 pixel resolution and support up to 262K colors. It is easily viewable in most lighting conditions, but can be more difficult to see while in direct sunlight. We would of rather of seen this device use the same higher quality QVGA display that is on the Gleam, so images and text would not appear as pixilated. Located on the bottom flip is the white backlit
keypad
. The buttons are of average size, but are smooth and flat, so dialing and texting by touch alone can be troublesome. The d-pad located at the top is smaller than we would of liked, but we didn't have any problems using it for menu navigation.