LG Q6 Review
29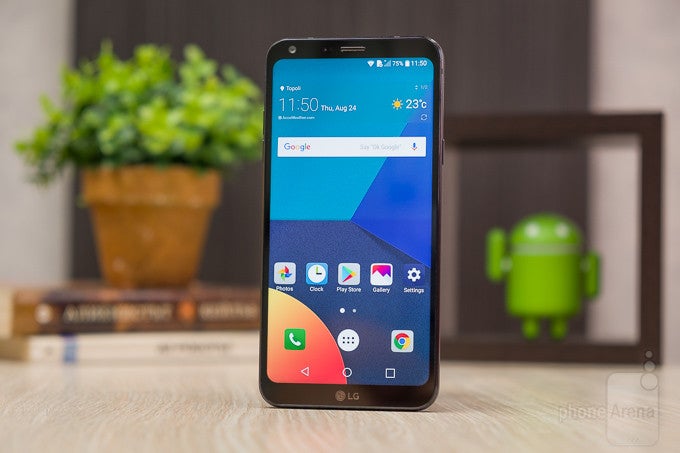 Introduction
Call it the mini G6: the new mid-range
LG Q6
looks and feels a lot like the company's flagship phone. It has a similar bezel-less, immersive display and it's got a nearly identical interface.
Of course, when you are talking about a mid-range phone like this new Q6 — sold at half the price of the
LG G6
— you know some compromises have been made. Rather than having high-performance silicon under the hood, the Q6 is powered by the entry-level Snapdragon 435 system chip and it lacks the fancy dual camera system of the G6. It's not water-protected either.
Also, it does not have a fingerprint scanner! Instead, it supports face recognition, but can it really replace the speed, convenience and accuracy of a fingerprint reader?
We look at this and all other interesting details around the new LG Q6 right below.
Design
A compact phone with a plastic back that scratches extremely easily.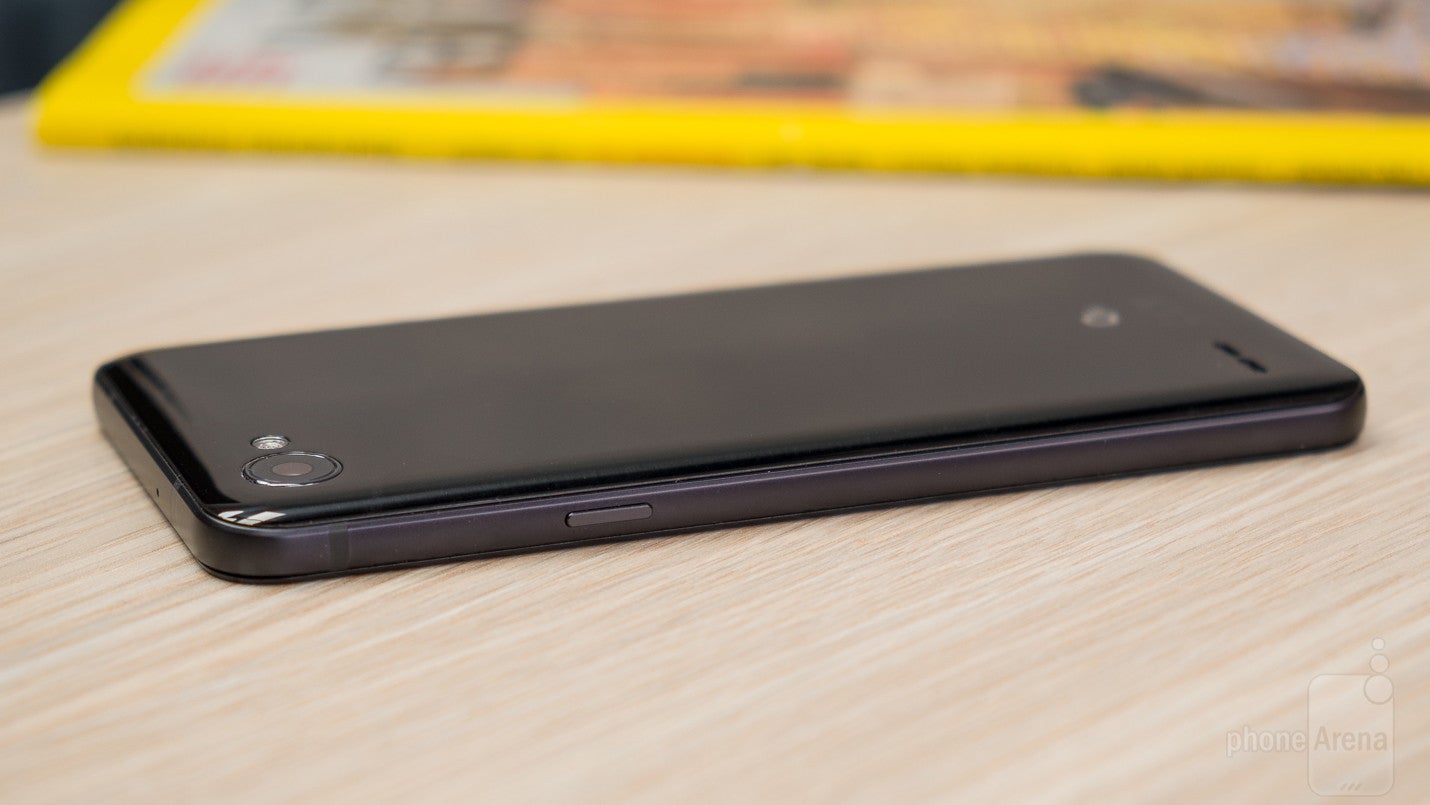 The LG Q6 looks a lot like the flagship G6, but it is not made of the same premium materials. Reassuringly, the frame is made of durable, series 7000 aluminum that definitely gives the phone a more solid feeling. The Q6 is MIL-STD-810G certified and LG emphasizes that its aluminum frame and some bezel is there to protect it from easily shattering and from damage on impact. Reassuringly, the Q6 has passed 12 MIL-STD-810G tests, including a transit drop test. However, the back is made of plastic and in real life it scratches extremely easily: on day 2 of our journey with the phone, the back was already badly scratched, and we never dropped it or did anything extreme to it.
What we really like about the Q6 is just how compact it feels for a phone with a 5.5-inch screen: it is just barely bigger than the 4.7-inch
iPhone 7
in terms of physical dimensions! This new compact design might be all the rage with flagships, but when it comes to affordable phones, the Q6 is the only one to have such a feature.
The phone is available in a choice of four colors: Terra Gold, Ice Platinum, Mystic White, and Astro Black, and we have the black one up for review.
Face Recognition
It's completely useless in real life.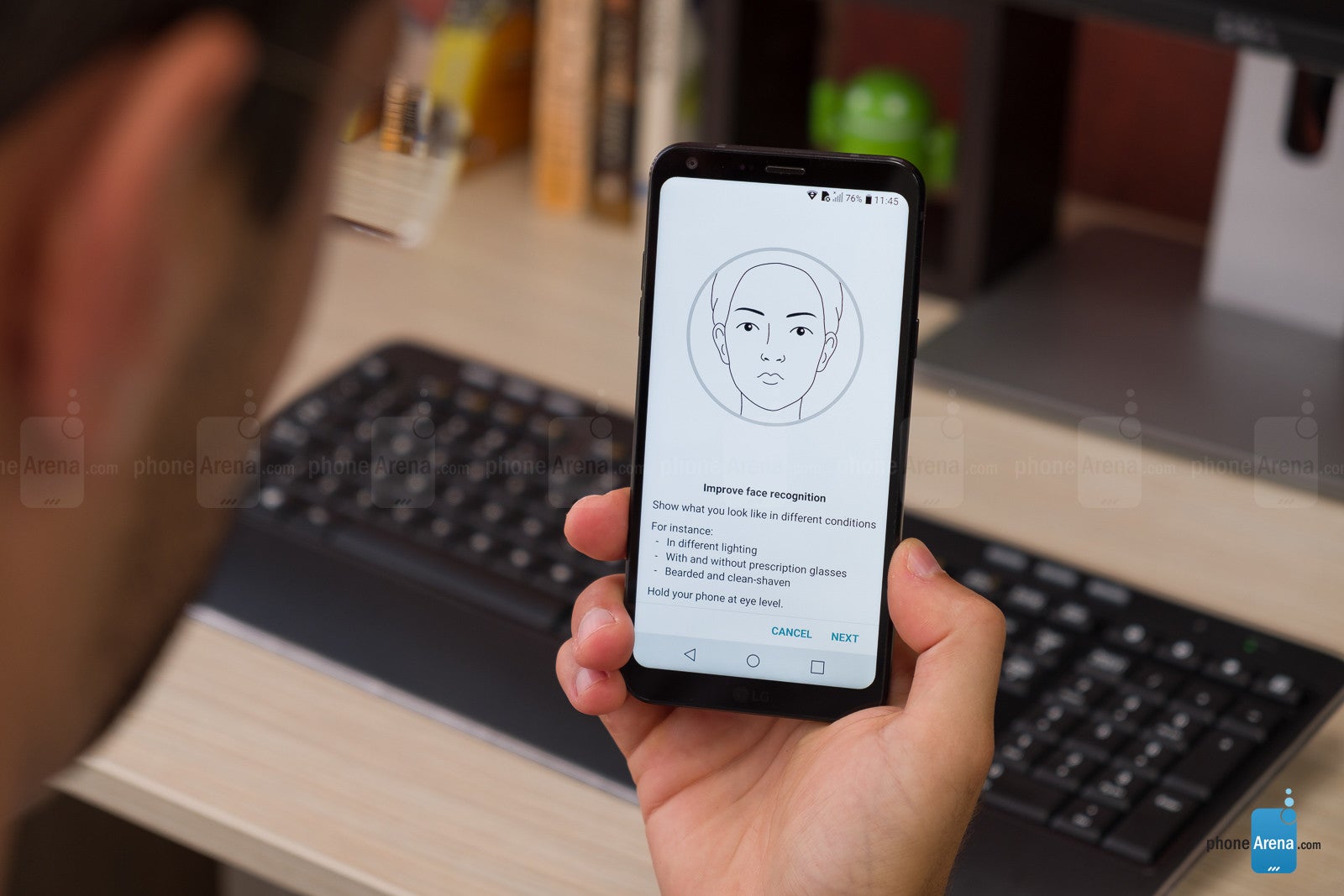 It feels weird not having a fingerprint scanner on your phone in 2017, yet this is exactly the case with the LG Q6. It does not just leave you typing PIN codes the old-fashioned way, though: there is face recognition built in.
I was eager to test how this worked in real life: you don't need to wake up the screen in order for face scanning to work on the Q6, the idea is that you can just pull out your phone from your pocket, look at it, and it unlocks. In theory.
Does it work in real life? Nope. In fact, it's completely useless. My success rate with face unlock on the Q6 has been low to the point of frustration. The thing is that you need to hold the phone at the right angle and distance from your face for this feature to actually work, and you need enough light – face unlock simply does not work in the dark, or even at dusk. And even when conditions are optimal for it to do its thing, it can be slower than scanning a fingerprint, sometimes requiring seconds to detect that it's you.
With so many limitations, at the end of the day most people will sorely miss having a good old fingerprint scanner.
Display
5.5" 1080p LCD display with that bezel-less look on a mid-ranger! However, it is slightly oversharpened and colors are a bit dull.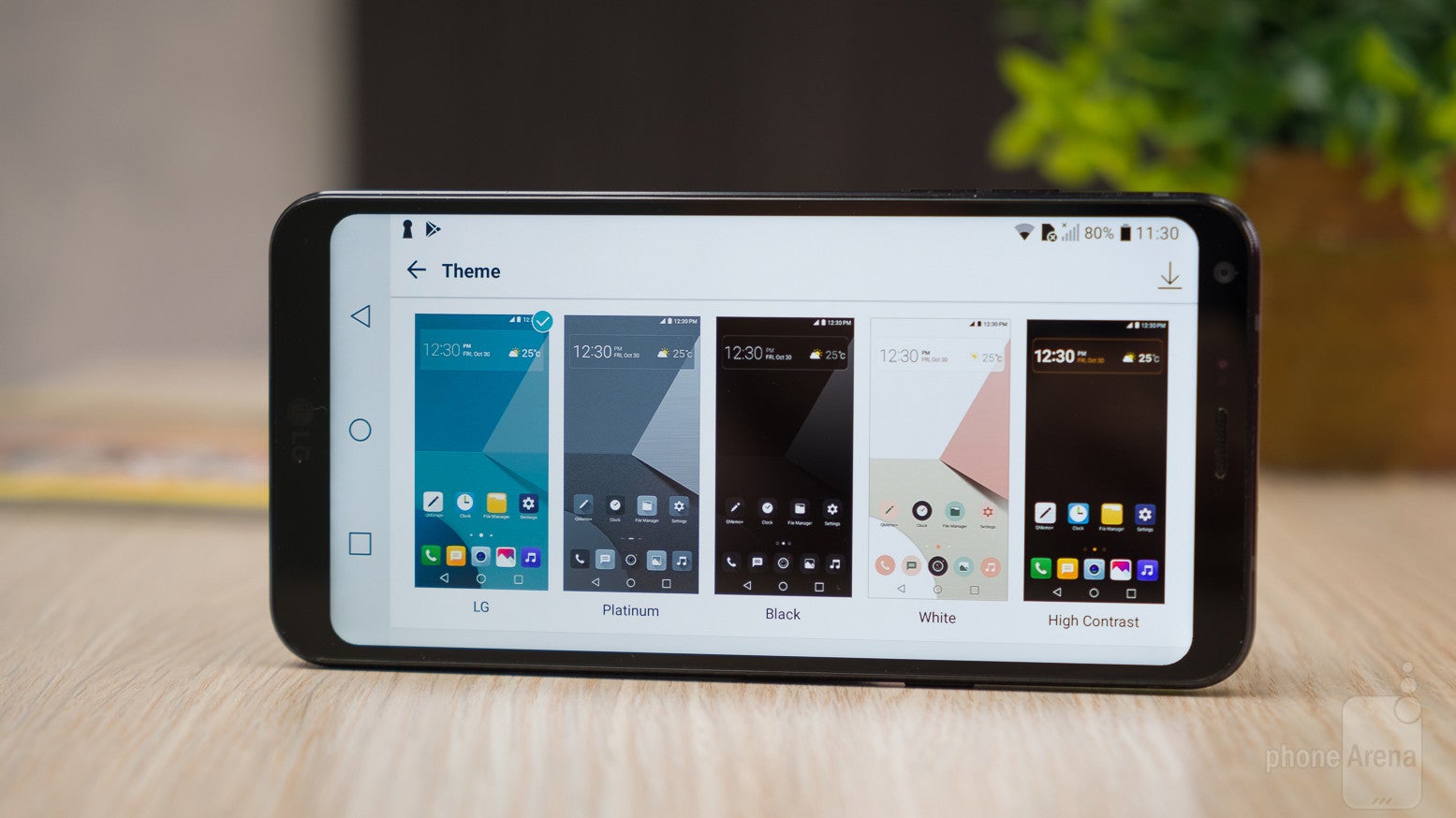 The LG Q6 features a 5.5-inch 18:9 LCD display with a 1080p resolution (1080 x 2160 pixels because it's taller).
LG calls this a Full Vision display because of the minimal bezel around the sides and it is without a doubt the most impressive feature of the Q6. It feels immersive, futuristic, great. It's a completely flat panel, there is no curve to it like on Samsung phone, and just like on the LG G6, the corners are very slightly rounded.
But there are a few 'buts': first and foremost, the screen is oversharpened in an artificial and very noticeable way. Back in the day, we had a similar issue with the
LG G3
, the effect looks similar. And then, color reproduction is far from perfect on the Q6. It has less lively colors than more expensive phones, and it is slightly bluish in terms of color balance.
The display also reaches maximum brightness level of 457 nits… which is about average. We tested the phone in real life, and it was a bit too reflective and not sufficiently bright for perfectly comfortable outdoor use.
We should also note that the display is protected by Gorilla Glass 3, so it is not as durable as other modern phones.
Display measurements and quality