LG Optimus L5 Review
32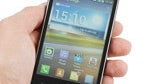 Introduction: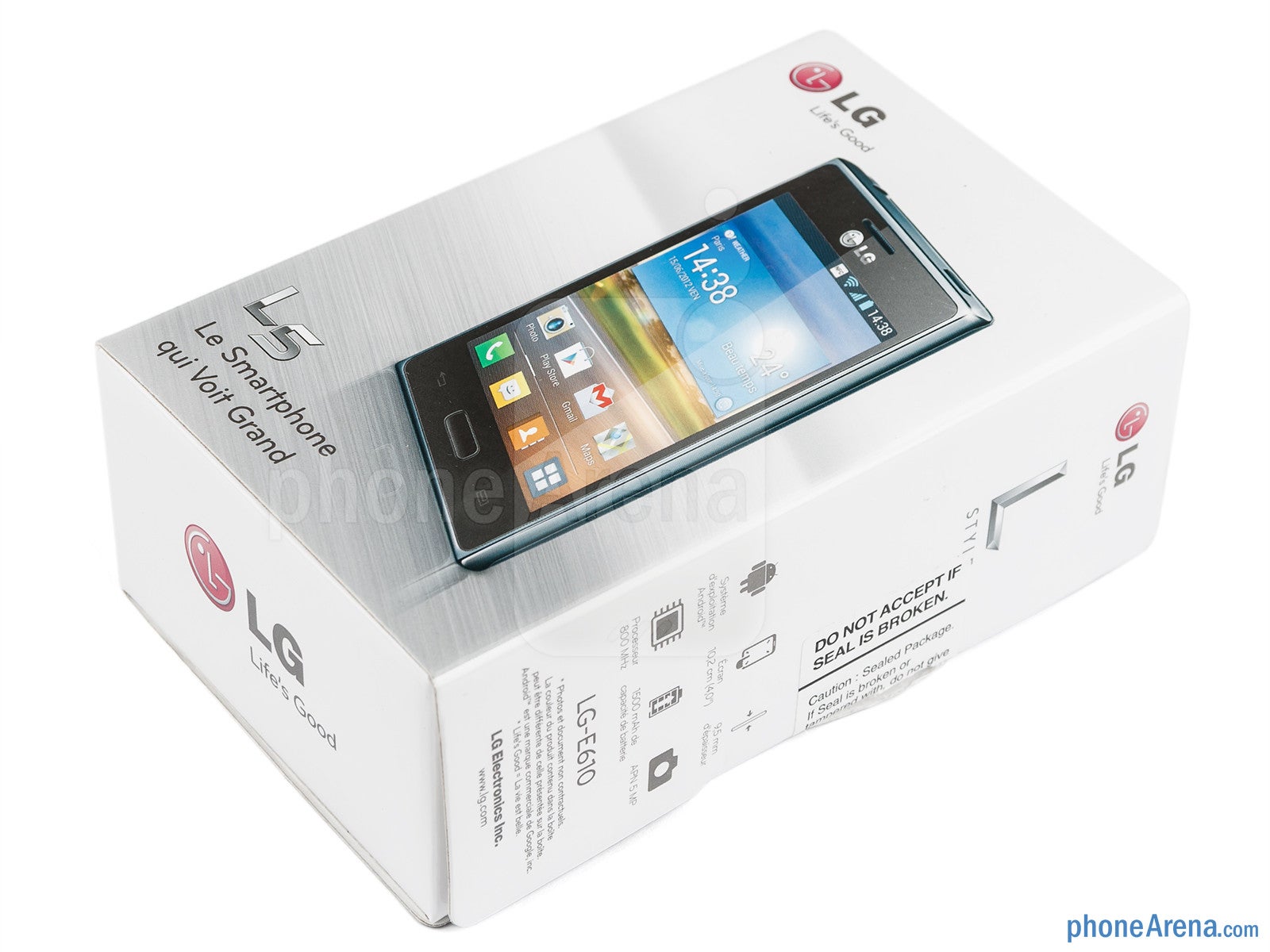 The L series of LG are meant to be affordable, yet stylish handsets that cover the gamut of screen sizes.
The Optimus L5 is the middle child in that range, with a 4" display, and the same single-core Qualcomm processor that is in the L3 and L7.
Does it stand a chance against the other affordable handsets which ship with dual-core processors and better screen pixel densities nowadays? Read on the review to find out...
Design
:
Middle kids usually have it the worst, but the LG Optimus L5 doesn't seem to suffer from that syndrome. It is a very good size to fit well in the hand, and be easily operated with one hand, while the Optimus L3 was a little too small with its 3.2" display, and the Optimus L7 is a solid 4.3" slab.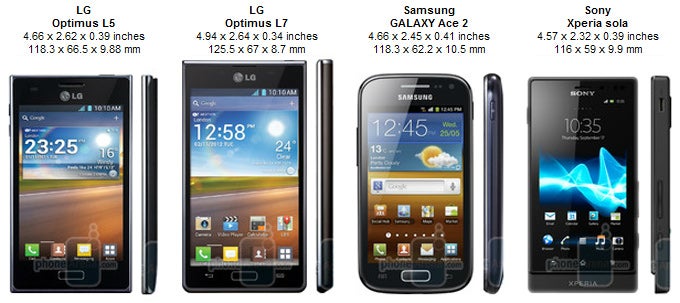 You can compare the

LG Optimus L5

with many other phones using our Size Visualization Tool.
The handset is not extremely thin, but still sub-10mm, so it is comfortable to hold, and the tapered back cover has LG's typical "snake skin" pattern, thus involuntary slippage is out of the question. The design is actually pretty good for such an affordable handset, and certainly more interesting than what Samsung manages to produce in the category. The faux metal siding and the rim around the 5MP camera and LED flash on the back add a touch of pizzazz to the styling.
The power/lock key up top plus the volume rocker on the left are easy to feel and press, as is the large home key underneath the 4" display. Unfortunately there is no front-facing camera, so if you are in the whole video chat scene, it will be a bummer.
Display
: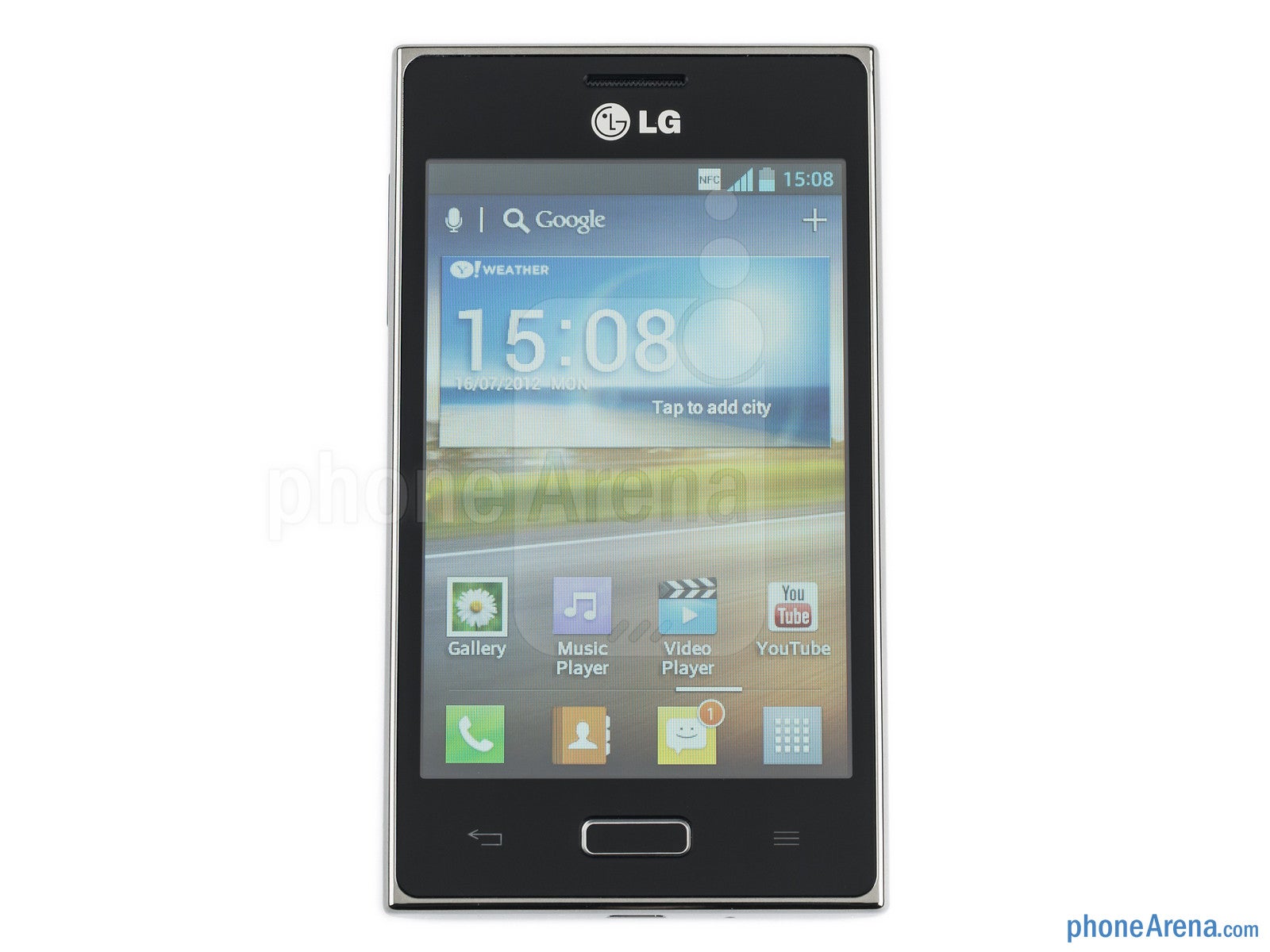 The L series have pretty abysmal pixel densities, and the L5 is no exception. Its

320x480 pixels on a 4" display

make the images appear much coarser than what you are used to with even the cheapest Sony or Samsung Android phones these days, for example, and is another evidence that LG has cut a bunch of corners to achieve that price point.
The display is sufficiently bright for operation outside on a sunny day, but the

viewing angles

are weak, especially the vertical ones, where the slightest tilt washes out color and contrast, as if the image is drawn with a water paint and rain is pouring on it.


Recommended Stories