JAM Storm Review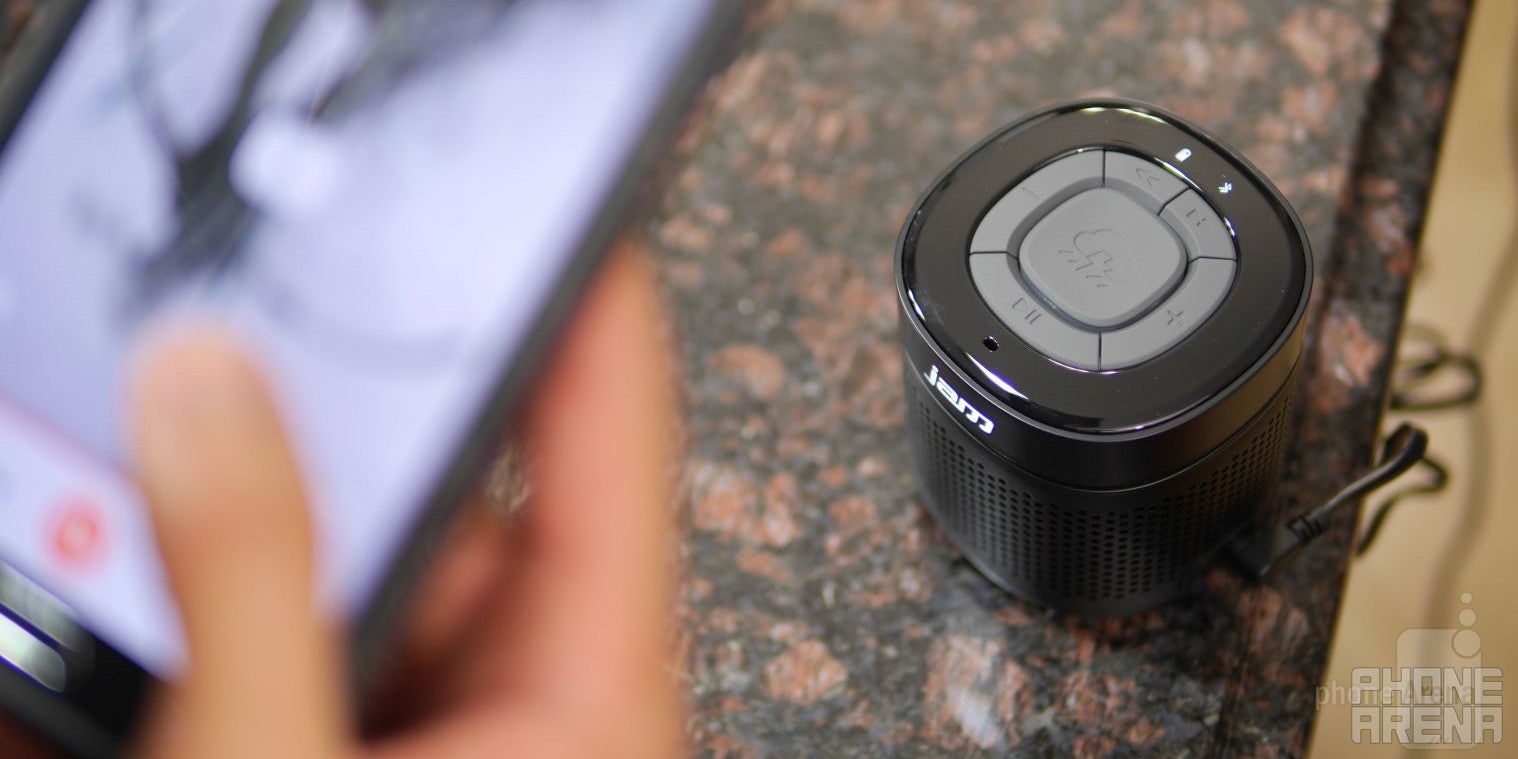 JAM's line of portable speakers is still fairly limited in comparison to other things, but nevertheless, the company is moving forward by beefing up its selection. Whereas most of its speakers are fashioned in the same compact styling that make them distinct, the new JAM Storm Wireless Speaker opts for a more aggressive looking design – while also taking the same aggressive stance with its audio quality.
No doubt, the JAM Storm is different looking from the majority of models we've seen put out by JAM. Sporting a more uniform cylindrical cut, where its speaker is placed along the outside rim, as opposed to being on the top like the JAM Touch, we get a sense that there's more substance behind the JAM Storm based on its design – you can say that it bears a subtle rugged touch to it. In fact, it's still constructed out of plastic, but it's the sturdy variety that makes it feel solid. Currently, though, it's available in black, white, and red.
All of the speaker's controls are found along the top surface, so they include the pause/play, volume up, volume down, track forward, track reverse, and the STORM button. We'll explain more about the latter one a bit later on. As we peak around, we do notice that the JAM Storm's logo button glows in a bright white color to make it stand out against its all-black color. Towards the bottom rim, there's the spot for its proprietary power connection, which is a shame because we would've preferred having microUSB. For some odd reason, the power adapter that comes included with the speaker is just as large as the speaker itself – plus, it lacks an auxiliary jack.
Using a Samsung Galaxy Note 4, we're able to establish a Bluetooth connection for up to 30 feet – giving it serious reach! At first, its audio quality sounds a little bit on the subdued side at the loudest volume setting, but it thankfully doesn't sound strained either. However, after pressing on the unit's STORM button, we're instantly treated to a feast full of BASS. Seriously, it's so profound and thumping that it causes the speaker to vibrate – so that's why the underside of the JAM STORM features this adhesive surface to allow it to stick onto a surface. Relying on that, it's better able to disperse its audio, especially the bass.
Audio wise, we'll say that its quality is marginally on the good side – though, highs have less emphasis. Indeed, it's the kind of solution that can echo tremendously in small to medium sized rooms, but its
$100 price point
makes it a tough sell. Its features set isn't all that expansive like some other comparably priced speakers, nor is it really weather proofed to work independently outdoors, but its quality is likable enough on so many levels. We just wish it were priced less.
Portable Bluetooth speakers
Recommended Stories