I-MEGO MAZE Studio Headphones Review
4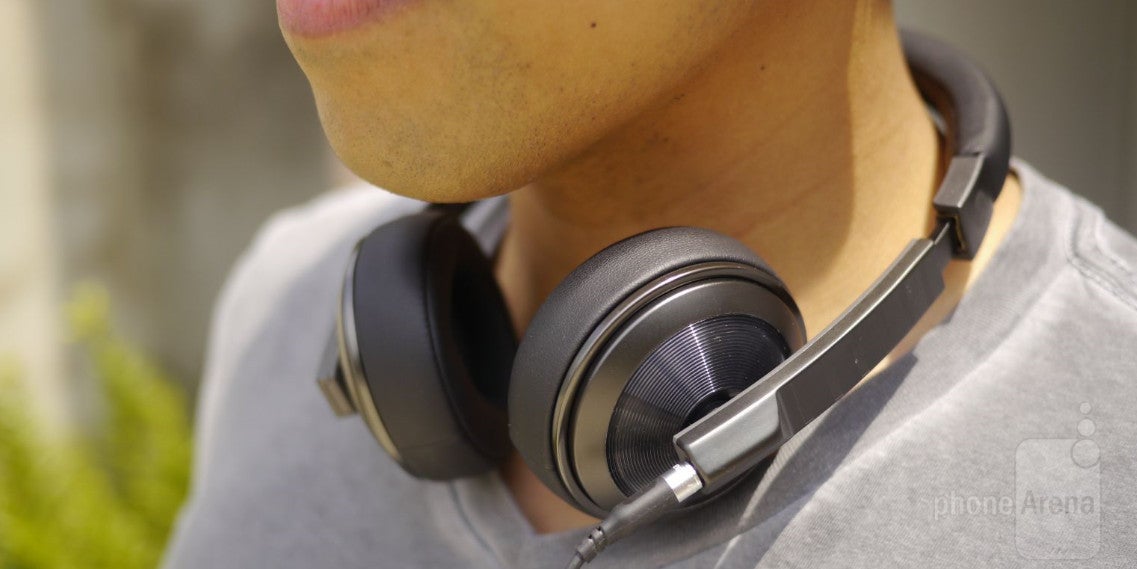 I-MEGO, they're a company you probably never heard of, but if you're an audiophile, you might be interested in its "
premium
" line of headphones. Spanning in-ear and over-the-ear solutions, the one we're checking out here in this review is one from its mid-range selection – the I-MEGO MAZE Studio Headphones. In a segment dominated by the likes of Beats, Monster, and other renowned headphone makers, the Maze Studio clearly has a lot to contend with. Hopefully it pans out, at the very least, to be a decent alternative for those who don't want to conform to the usual brands.
The I-MEGO MAZE Studio might look like an over-the-ear solution, but in fact, it's an on-the-ear one instead – so its padded ear cups rests directly on our ears. Unlike some of the other headphones from I-MEGO's lineup, the MAZE Studio opts to employ an industrial design that we find more appealing than the fashionista-conscious designs they have with other options. Looking into the design language more, it uses a semi-transparent "
vinyl record
" like deco plate with a metal slider – much like some old-school record players. Indeed, it comes off nicely and has a modern sprinkling to give it pleasant industrial look.
Thanks to the adjustable titanium diagram frame, we're able to comfortably put the MAZE Studio over our head, which feels snug thanks to the extra padding around the inner frame and around each ear cup. As I-MEGO points out, it employs a sunglass style folding mechanism that allows us to carry it inside of the included soft travel pouch. However, the snapping-into-place mechanism of the hinge makes us a little cautious when collapsing it – mainly because it requires some force.
Aside from the travel pouch, the only other thing included with the headphones is a detachable 4ft audio cable with microphone controller, which plugs along the left ear cup. So what's inside of this bad boy? Well, it features high performing 40mm neodymium drivers, which are designed at 30% thinning than a normal speaker. Furthermore, its "
Live!
" sound technology is specialized to provide an on-stage concert audio experience.
Not surprisingly, we can clearly make out the live-like sound of the Studio Maze, but frankly speaking, it's lacking a robust punch with its quality. Yeah, there's a subtle amount of bass that accompanies it, which doesn't overpower the mids and highs, but it just can't deliver as much of a commanding presence to elevate it over other higher-end offerings. Bass conscious fans won't take a liking to this pair of headphones, that's for sure.
Sporting a price point of $140 online, where it's available in white or black, the I-MEGO MAZE Studio isn't as costly of a thing in comparison to other offerings. However, its quality really reflects its cost, as its industrial design stands out most to us. Good looks can only go far, seeing that it can't churn out the commanding presence with its audio quality to appease our quench for stellar audio. At the end of the day, if you prefer the "
live
" experience, this will more than suffice, but don't expect your ears to be blown away.
Other headphones to check out
Recommended Stories