V-Moda XS Review
5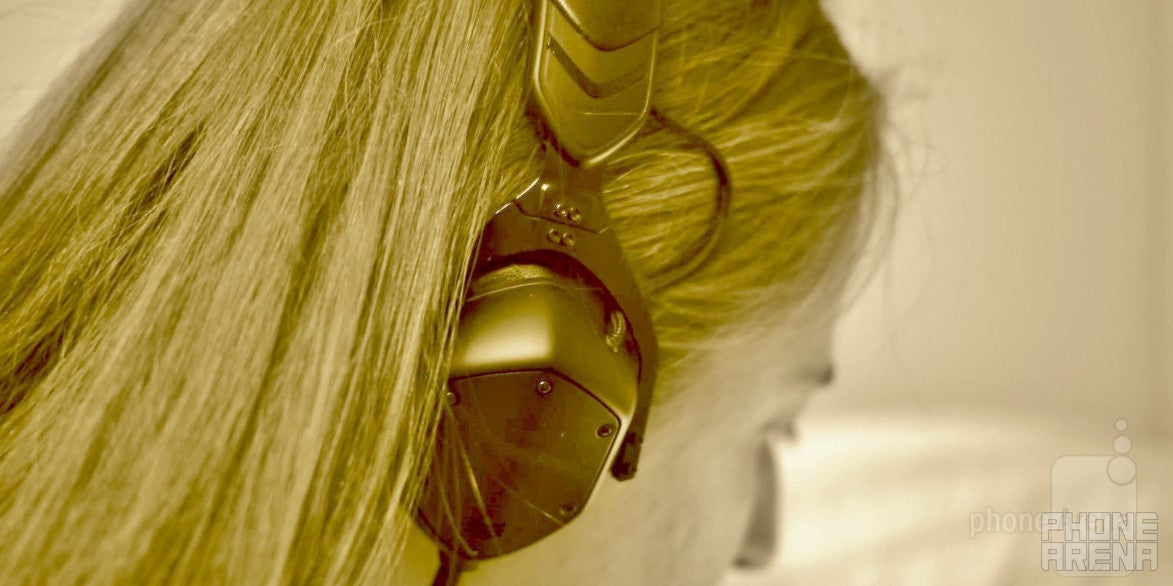 Unlike some other headphone makers, V-Moda is not the type to mass produce a bunch of headphones that encompass the vast spectrum. That's not like them at all, but rather, they prefer to focus on very few specialized headphones that are meant to stand out and have a long lasting presence. In fact, we were astounded by their last effort, the
V-Moda Crossfade M-100
, a high quality over-the-ear solution that delivered all of the goods we'd want in a solid package. However, in true evolution pattern, they're doing the same with its latest endeavor, the V-Moda XS – regarded as the successor to the aging Crossfade M-80 model.
At first glance, you'd be hard pressed to realize the difference between the V-Moda XS and the Crossfade M-80, just because they flaunt the same established V-Moda design language. Nevertheless, the XS is now sporting the same hinged SteelFlex Headband and CliqFold Hinge design we saw previously with the M-100 – enabling it to collapse into a more portable package for easier travel. You can say that its design is aggressive, an industrial one with its sturdy metal frame foundation. In contrast to those bright colored and plastic constructed Beats headphones, the V-Moda XS is a pleasant change in scenery – one that's tough, aggressive, and something we'd be inclined to see the real pros wearing.
Furthermore, the industrial look also has an appeal to both sexes, seeing that the color black never goes out of style in the fashion world. Personalization is at hand too, here, just because the metal accent plates on each ear cup can be replaced with different colored ones that can be purchased online for $25 – and they can also bear personalized laser engravings as well!
V-Moda is meticulous with the design of the XS, which is plainly evident by their precise and methodical undertaking in trying to "
mind the gap
," the extra dead space between the frame of the headphones and our head. True to their promise, they managed to achieve that by minimizing the amount of gap in its pair of headphones – so the result here is a formfitting pair that contours evenly to the shape of our head. And considering that the ear cups and headband are lined with comfy memory foam cushions, they're even more comfortable to wear over a period of time.
All of this attention to detail culminates in its impeccable build quality! Not only does the XS employ some of the finest materials with its construction, but it's build quality is arguably one of the best in the industry. Whereas some pairs might look pretty beaten up after a fall, the XS can survive extreme falls – as well as survive harsh conditions too.
Obviously, we know that it has one killer looking design that's a cut above the rest, but what about its audio quality? Today's everyday music listener has been brainwashed to think that deep bass tones are what makes a pair of headphones superior, but to audiophiles, that's not the case. Rather, it's more about having that balanced performance. The specs of the V-Moda XS include 40mm dual-diaphragm drivers, frequency response of 5 – 30 kHz, 105dB @ 1kHz 1mW sensitivity, and a 24k gold-plated 3.5 mm (1/8") stereo cable with a 45-degree strain relief.
With its M-Class "
Modern Audiophile
" sound signature, the V-Moda XS rockets with a more relaxed and natural performance than say, the M-100s. Bass lovers will appreciate the punchy tone it's able to deliver, but hardcore audio buffs will like how mids and highs have a cleaner and robust performance – so that nothing is tuned out at the loudest volume setting. Even though it lacks noise-cancellation, a feature that tends to distort quality in general, M-Voda opted on giving its pair noise suppression instead.
Let's be frank here folks, the V-Moda XS is a premium on-the-air headphones that's attached with an equally premium price point. To be exact, this $200 pair through Amazon is a justified offering. Sure, it's expensive and might prove too costly for the average user, but if you have a passion for audio quality, you won't be disappointed by the V-Moda XS. Heck, it even has an attractive industrial design that's very different looking from the usual crop out there. Don't conform and follow the trend. That's where the V-Moda XS comes to mind, as it exudes that think differently approach.
Recommended Stories