Huawei P10 Lite Review
9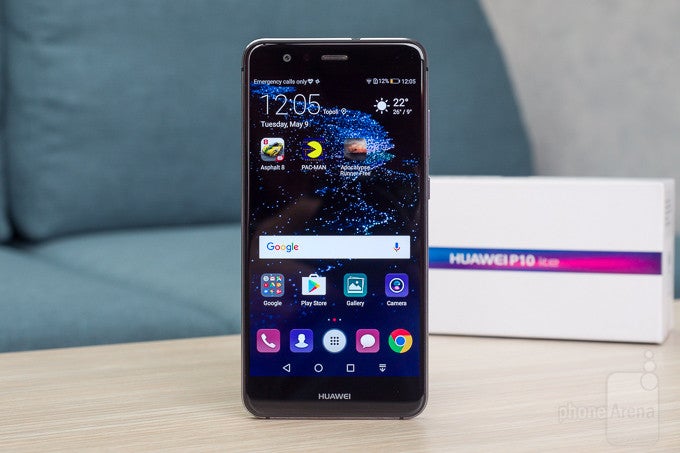 Introduction
Making a solid mid-range phone in 2017 is a rewarding, yet difficult task. If a manufacturer gets it right, its product can achieve success on a global basis, but one simple miscalculation can lead to failure in this cutthroat segment of the market.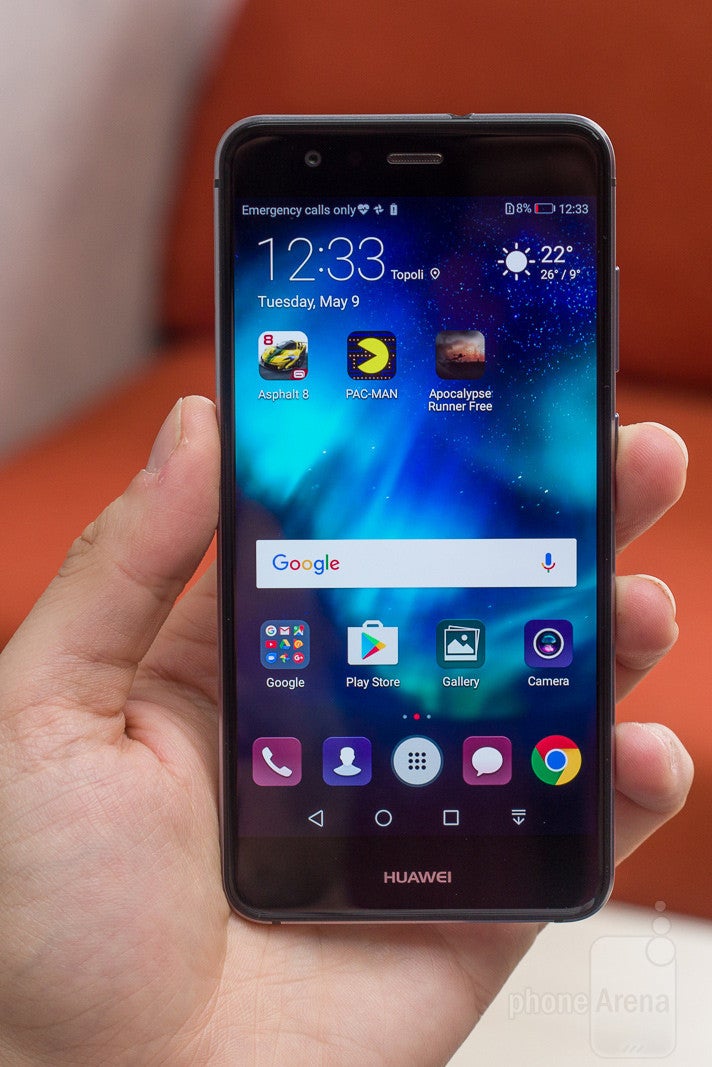 This year, Huawei is aiming to entice budget-conscious consumers with the
P10 Lite
. Rather than boasting Leica-branded dual cameras and powerful hardware like its flagship siblings, the China-based manufacturer has chosen to equip the P10 Lite with a mid-range processor and a single 12MP shooter at the back, thus slashing the price to around $350.
These aren't the only changes that Huawei has decided to make, so a closer inspection is needed in order to establish if the handset is worthy of your attention. Let's dive right into it!
In the box:
Huawei P10 Lite
2.0 A charger
Micro USB cable
In-ear headphones
Information leaflets
SIM ejector pin
Design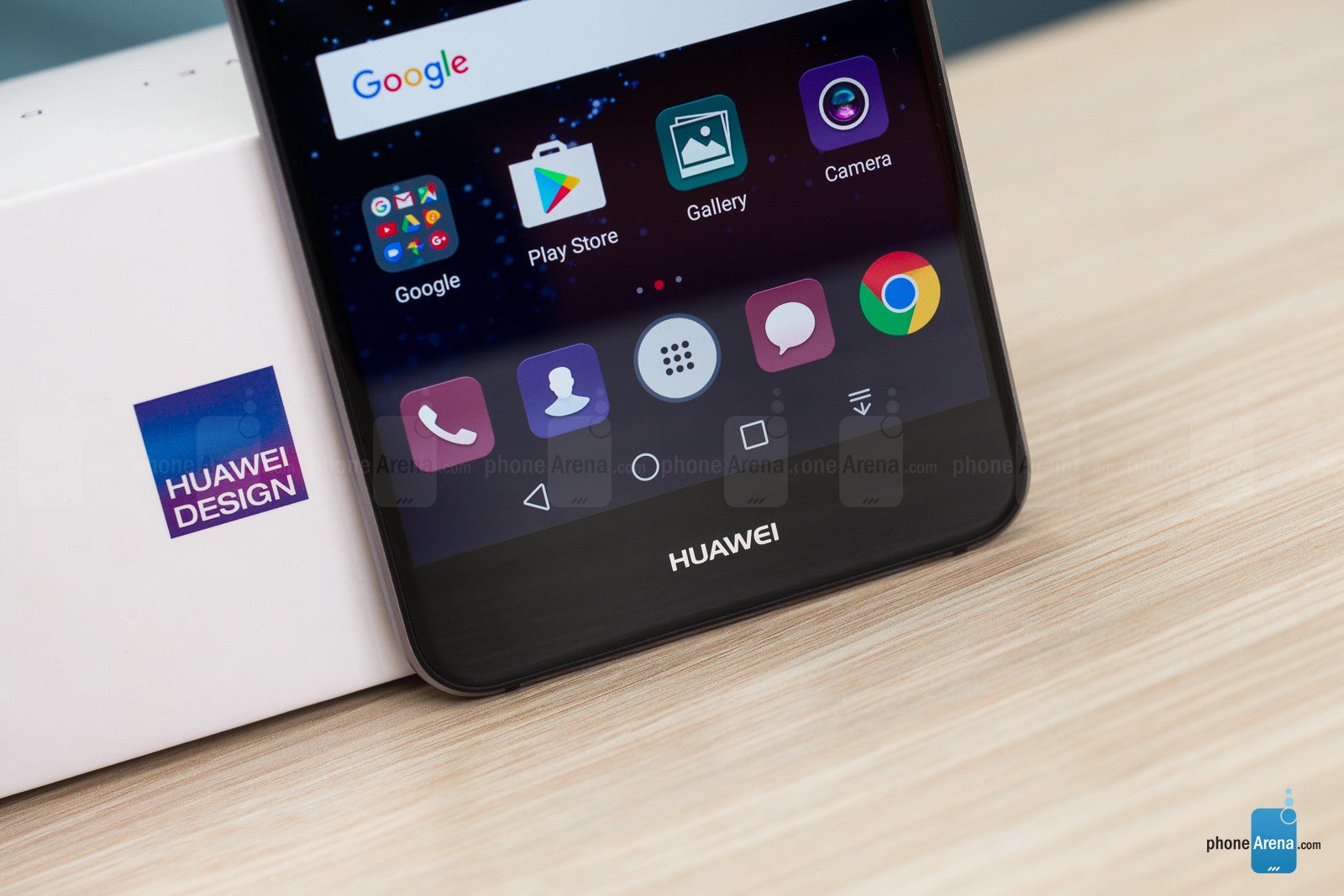 The P10 Lite is an attractive phone that adheres to Huawei's design philosophy. However, it doesn't look like a proper member of the P10 family, as it bears a much stronger resemblance to last year's
P9 Lite
.
You still get sleek, rounded corners on the glass and a diamond-cut metal frame, but things start to diverge from there on. The P10/
P10 Plus
feature an all-metal design, whereas the back plate on the Lite is made out of glass. This doesn't necessarily mean that it feels cheaper or less comfortable to hold, but pay attention as to where you leave the phone, as any surface that isn't absolutely flat can prompt the Lite to slide like there's no tomorrow. If you're planning on buying this handset, a case should be your next immediate purchase.
Other notable differences between the mid-ranger and its flagship counterparts include the lack of a dual-camera setup and physical home button, fingerprint scanner positioning, and the use of a microUSB port for charging.
The fingerprint scanner is well-positioned at the back of the device at a safe distance from the camera. Unlike some expensive, high-end Android phones, you won't run the risk of smudging the photo sensor every time you attempt to gain access to the P10 Lite. Also, Huawei has made sure to employ scanners which are super fast and reliable, so it's highly recommended that you give it a try.
Moving on to the sides of the phone - the textured power button and volume rocker are situated on the right, while the dual-SIM tray can be found on the left. At the bottom, you'll locate the microUSB port and speaker grill, while the 3.5mm headphone jack sits at the top.
In terms of size, the P10 Lite is marginally taller, wider, and thicker than the P10. This can be partly attributed to the fact that this mid-range handset actually hosts a display which is slightly larger than the one on Huawei's smaller 2017 flagship.
Display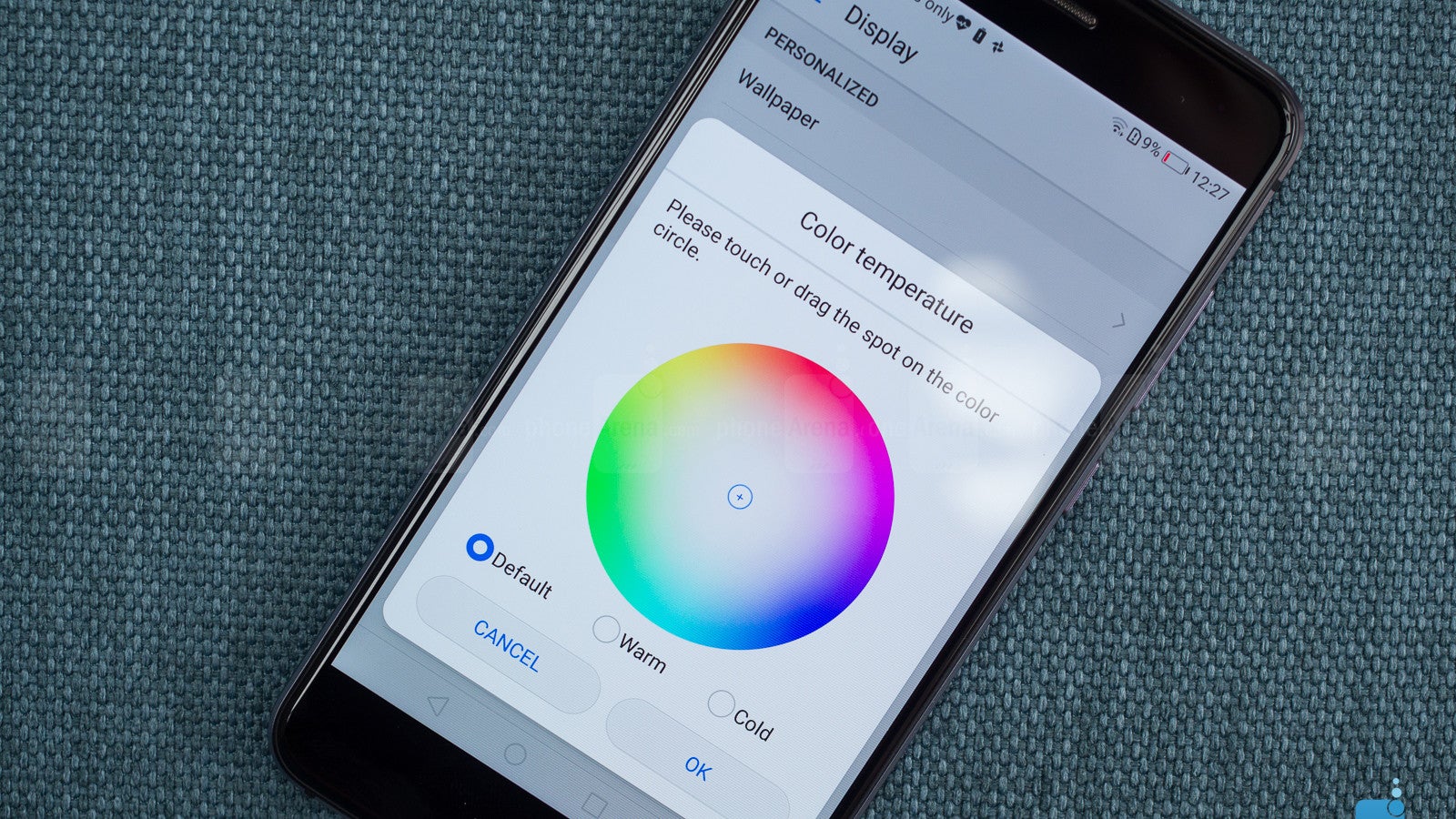 The Huawei P10 Lite comes with a 5.2-inch, Full HD LCD display. Its 1,080 x 1,920 resolution works out a decent pixel density of 424 ppi, while the maximum and minimum brightness levels respectively stand at 539 and 4 nits, ensuring good readability in both sunny and dark environments.
This is pretty much where the good news end, however. The color temperature of the screen stands at the extremely cold 9400K, which means that most colors and shades will appear way bluer than intended. If it bothers you as much as it bothers us, head over to Settings → Display → Color temperature to try and balance things out.
Also, our screen tests show that there is a slight tendency for oversaturation all across the color scale. As most people like vibrant colors, oversaturation isn't that much of an issue.
Display measurements and quality