HTC One vs Nokia Lumia 920
91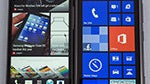 Introduction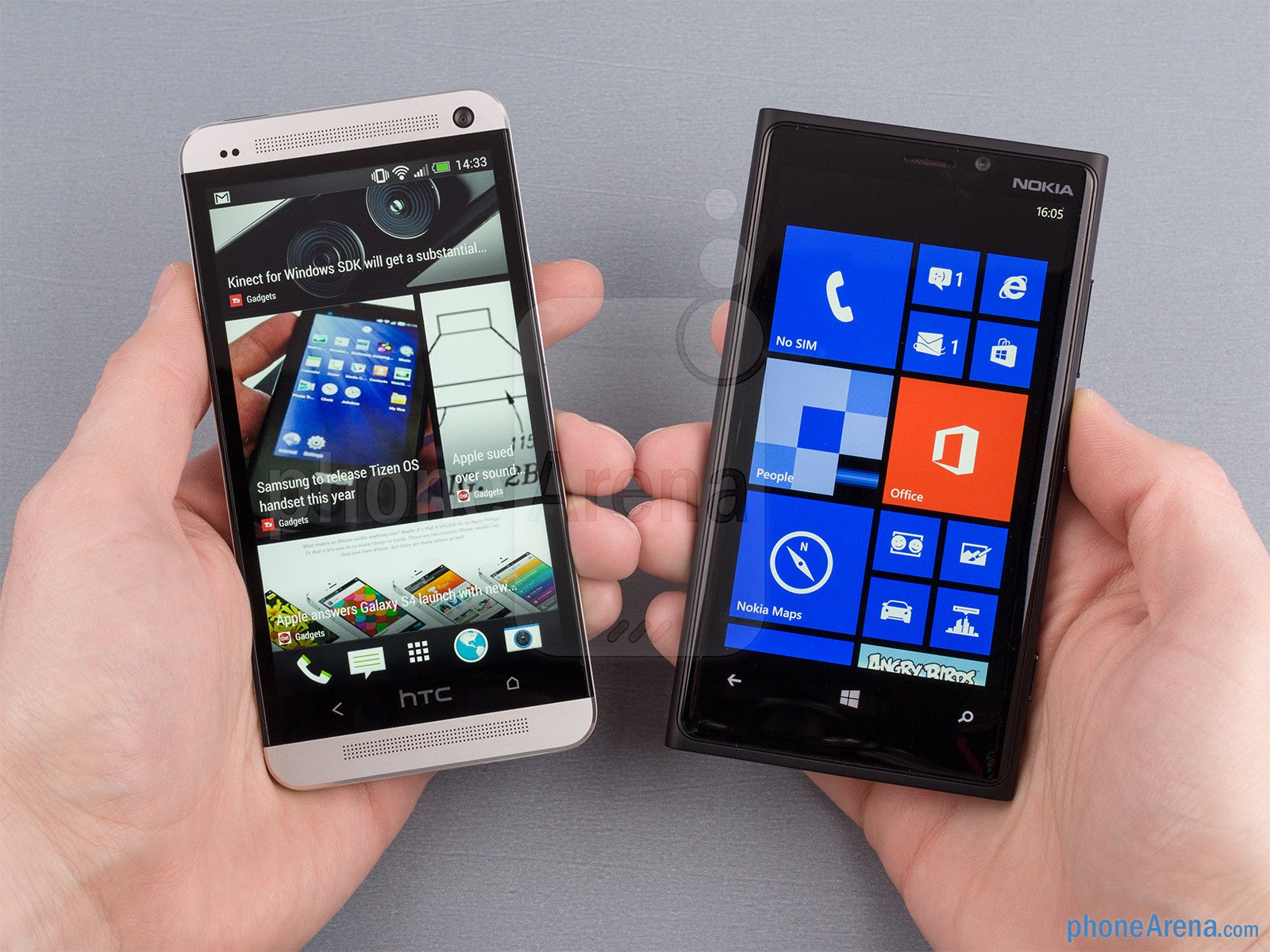 The
HTC One
and the
Nokia Lumia 920
look drastically different. The One runs on Android and the Lumia 920 is a Windows Phone handset, HTC went with sleek and light design while the Lumia 920 is a large and heavily built device. But with all those differences there is one thing that makes them nearly direct competitors, and it's their cameras.
The PureView camera with a Carl Zeiss lens on the Lumia 920 takes big pride in its low-light performance, and Nokia has been throwing around images shot at low light showing how much better it is than the competition. The HTC One is also throwing a punch at the competition, showing off the superior low-light performance of its UltraPixel camera.
But which one of the two captures better low-light (and overall) images? And which one is the better all-around device? Read on to find out.
Design
The HTC One is a truly gorgeous device. Two aluminum slabs come together in a slim package with a slight curve on the back that makes it lay comfortably in the hand. HTC has paid meticulous attention to detail - chamfered edges for convenience, a volume rocker made out of patterned aluminum, a large, stylish camera eye on the back. The One is sleek, only 9.3mm, and lightweight too at 143 grams.
The Nokia Lumia 920 is its near complete opposite. It is also well built and feels decidedly solid in the hand, however it is plain big, bulky. It does feature a pillow shape design that makes it ergonomic to hold, but it measures a considerable 10.7mm thick and weighs a whopping 185 grams.
Display
With the HTC One and Lumia 920 we are looking at two of the best displays out there. The HTC One features a gorgeous 4.7-inch 1080 x 1920 pixel Super LCD3 display. It's stunningly sharp. The pixel density comes at 468ppi and that means no perceivable jagged pixels at all.
The Nokia Lumia 920 on the other hand comes with a 4.5-inch PureMotion HD+ screen with a lower resolution of 768 x 1280 pixels, that works out at a density of 332ppi. The HTC One is clearly the sharper display, but the Lumia still goes for that 'Retina' resolution so small details like fine text also look good although not as smooth.
In terms of colors, both devices have great, vivid screens with excellent contrast. Nokia uses its ClearBlack filter that lowers reflection and delivers deep blacks and excellent contrast. It is also slightly brighter than the One, and with its lower reflections that makes it more usable under direct sunlight. Viewing angles on both are excellent, but the HTC One does a little bit better at the most extreme angles.
It's also worth mentioning that the Nokia Lumia 920 also comes with a super sensitive display that can be used with your gloves on and even with a pen, or other objects. That's a nifty feature for those living in colder climates which the HTC One does not have.
HTC One 360-Degrees View:
Nokia Lumia 920 360-Degrees View: