Camera comparison: One X vs Galaxy S II vs Nexus vs N8 vs iPhone 4S
99+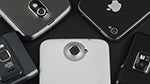 Introduction:
When HTC was announcing the
One X
, it made it sound as if the new ImageSense camera is the best camera on a phone you may get. Well, since we now have the One X in our hands and have been using it for a while, we decided to put his new camera to the test. Winning this comparison, though, won't be easy, as we've chosen some of the best camera phones out there to be its competition: the
Samsung Galaxy S II
,
Galaxy Nexus
,
Nokia N8
and
Apple iPhone 4S
. Let the games begin!
Details: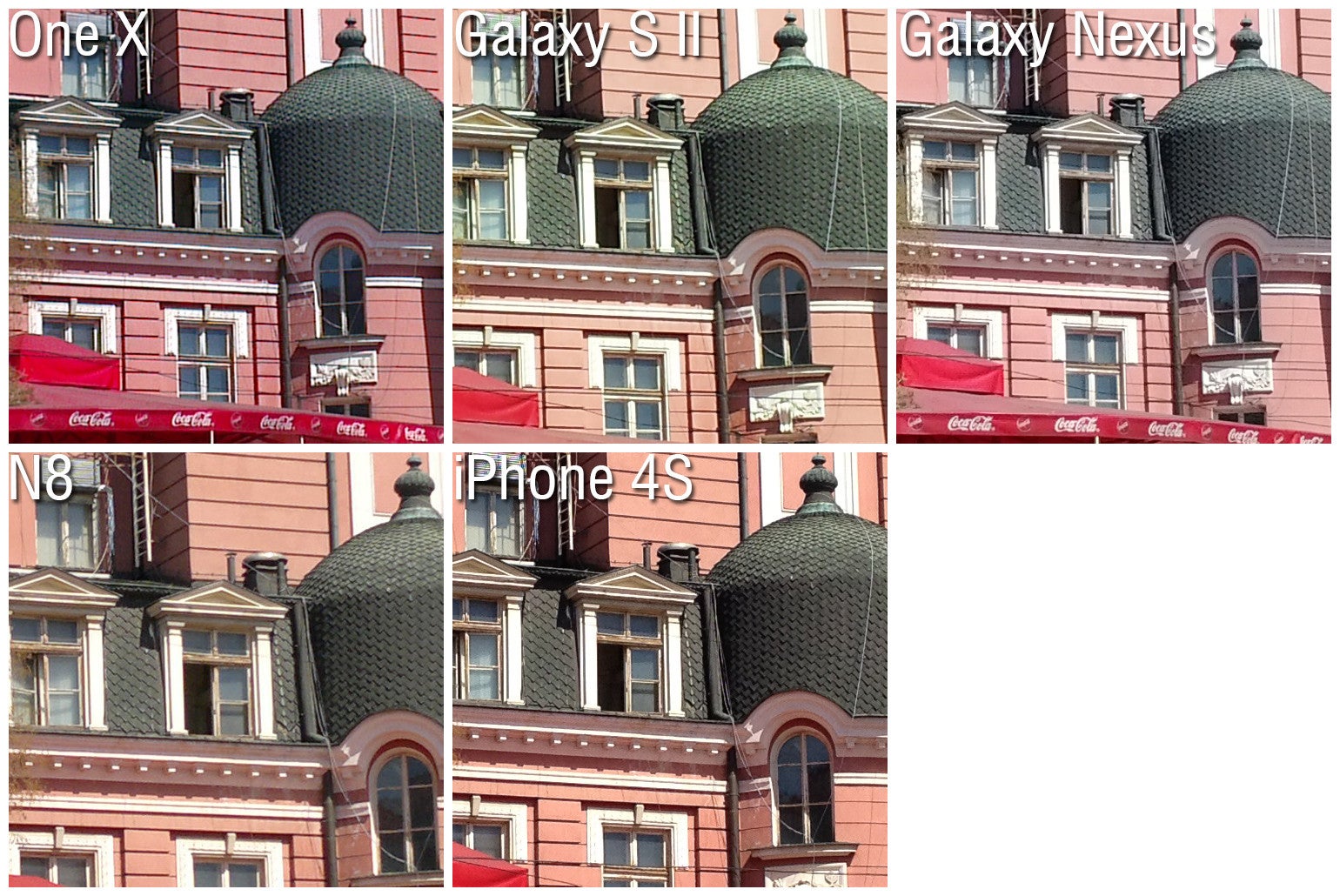 100% Crops
The devil is in the details, and when it comes to taking photos, having great level of details is indeed one of the most important elements. Interestingly, the new ImageSense camera of the One X performed terribly in this area, presenting us to muddier-looking images compared to all of the other contestants here. Here's how all five handsets rank in this category:
1. Apple iPhone 4S
2. Nokia N8
3. Samsung Galaxy S II
4. Samsung Galaxy Nexus
5. HTC One X
Color reproduction:
This was a very close one, at least for the first 3 positions. The N8, Galaxy S II and Nexus manages to produce very natural colors, with the N8 excelling slightly overall. The iPhone 4S snatched the 4th position here since it's images are quite warm, but still closer to reality (and more appealing) compared to the pics from the One X, which were too cold.
1. Nokia N8
2. Samsung Galaxy S II
3. Samsung Galaxy Nexus
4. Apple iPhone 4S
5. HTC One X
Exposure:
We're once again seeing some pretty equal performance here, although there are still some anomalies observed. While most of the smartphones tend to deviate from the natural exposure by overexposing the image at times, the One X is the only one that underexposes it, and thus comes up with an overall dark photo. Interestingly, this also happens with normal daylight shots, which aren't taken in some more specific lighting situations that would make it difficult for the phone's camera to do its thing properly. Nope, the One X's camera simply underexposes the pictures, making them somewhat less pleasant to look at, compared to what we get from the other contenders here.
1. Nokia N8
2. Samsung Galaxy Nexus
3. Apple iPhone 4S
4. Samsung Galaxy S II
5. HTC One X