LG Optimus 4X HD vs HTC One X
23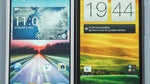 Introduction:
Is four times X greater than one time X? If X is greater than zero, then yes, it is. But that is valid only in the ideal world of mathematics. When you are dealing with smartphones, it gets a bit more complicated.
As you can surely tell, today we are comparing the
LG Optimus 4X HD
and the
HTC One X
– two top-of-the-line smartphones that have quite a lot in common. The list of similar traits starts with the Tegra 3 quad-core processor that they are both powered by. Moving further down their specs sheets we see high-res 4.7-inch displays present on both devices. The two run Android 4.0 Ice Cream Sandwich out of the box, which may not be the platform's latest version anymore, but it is the best one available here and now.
So yeah, we are expecting a photo finish at the end of this competition, but there is only one way to know for sure. Without further ado, let's fire up these babies and put them through their paces.
Design:
In our opinion, the two smartphones are equally good when it comes to design. The HTC One X is more visually appealing, with its polycarbonate unibody construction and gently curved slopes on its back, but on the other hand, the plastic body of the LG Optimus 4X HD is slightly more narrow, making the device more compact and easier to grasp.
Not that it is too big of a deal for the average consumer, but the LG Optimus 4X HD has a removable battery, regular SIM card slot, and support for storage expansion via microSD cards. The One X does not offer any of these advantages, - meaning that with it you won't be able to swap batteries on the go, you will rely solely on internal and cloud storage, and you might have to go through the hassle of getting a Micro SIM from your carrier.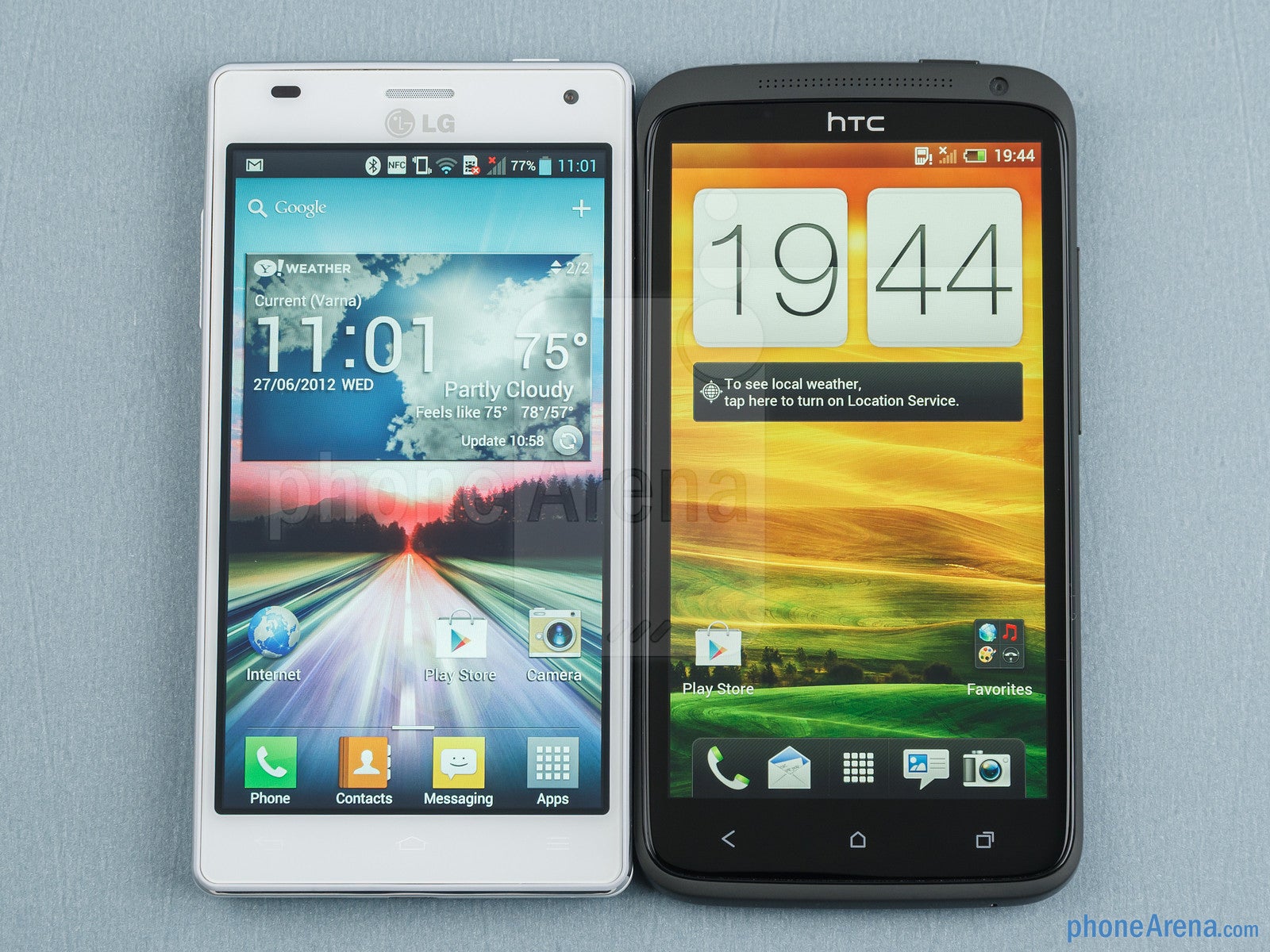 Display:
We are really torn between the
IPS LCD on the LG Optimus 4X HD
and the
Super LCD2 screen on the HTC One X
. It is just that at 4.7 inches in diagonal and with resolution of 720p, both panels are a pleasure to admire. You will hardly ever notice any pixelation on either of these screens due to their high pixel density. Besides, they are both bright enough to be used comfortably outdoors.
The only significant difference between the two is their
color representation
. While the 4X HD's screen is more neutral in that aspect, colors on the One X's display look warmer and more saturated, but not overly. That said, it all depends what your personal preference is. If fidelity is your cup of tea, go with the LG. If vivid hues are what you fancy, go with the HTC. To us, both displays look simply awesome.
LG Optimus 4X HD 360-Degrees View:
HTC One X 360-Degrees View:
Recommended Stories