Apple Watch SE Review: price innovations
7
We may earn a commission if you make a purchase from the links on this page.
The new
Apple Watch SE
brings innovations in one area where Apple usually lags a bit behind: pricing! But to understand better what's new about the Apple Watch SE, let's take a quick stroll down memory lane.
The Apple Watch Series 4 was the one that really kick-started the new era for Apple's watches: it brought an all-new modern design with smaller bezels and a more immersive display, plus for the first time, it started taking the job of protecting your health seriously with features like an ECG and fall detection. Next year, in 2019, the Apple Watch 5 brought an always-on screen, a convenient feature that was sorely missing.
This year, for the first time, Apple unveiled not one, but two watches at the same time: the Apple Watch Series 6, the high-end model with a faster processor, brighter screen and a blood oxygen sensor, and the Apple Watch SE, a more affordable version. But despite having two new watches instead of one, there are less reasons than before to upgrade for current users and the Apple Watch SE has actually removed some useful features from the now discontinued Series 5 instead of adding new ones.
So why should you buy the
Apple Watch SE
? It's missing the convenient always-on display from the Series 5, as well as health features such as the ECG sensor and the blood oxygen sensor.
What it gets right, though, is price: the SE starts at just $280, quite a discount from the $400 cost of the flagship Series 6 watch. Also, for the first time in an Apple Watch, upgrading to a cellular model that you can use independently of your phone costs just $50 extra, half the price such an upgrade used to cost before.
And since the Apple Watch SE is all about saving money, here is how much you save compared to the higher end Series 6:
Apple Watch SE 40mm GPS / Cellular: $280 / $330
Apple Watch Series 6 40mm GPS / Cellular: $400 / $500
Apple Watch SE 44mm GPS / Cellular: $310 / $360
Apple Watch Series 6 44mm GPS / Cellular: $430 / $530
If you pick the convenient cellular model so you can take calls and receive notifications on your watch without having your phone, going with the Watch SE instead of the Series 6 means saving $170 dollars. That's quite the difference, don't you think?
Using the Apple Watch SE
I have been using the Apple Watch SE in the past week, and there are two things that really stand out about it: the first one is just how comfortable it is. It is raised slightly above the wrist because of those sensors protruding out of the bottom, and it is extremely comfortable to wear even while working out and also while you sleep. The straps that Apple sells are also incredibly well made. I was using the Nylon Sports band which feels lightweight and has a casual styling that looks appropriate both at work in your everyday shirt and jeans outfit, or in the gym. The new Solo Loop bands that come without a buckle are even lighter and are easy to wiggle in and out, but they do cost $50 extra and come in 9 different sizes, so it's hard to pick the right one without trying one on first.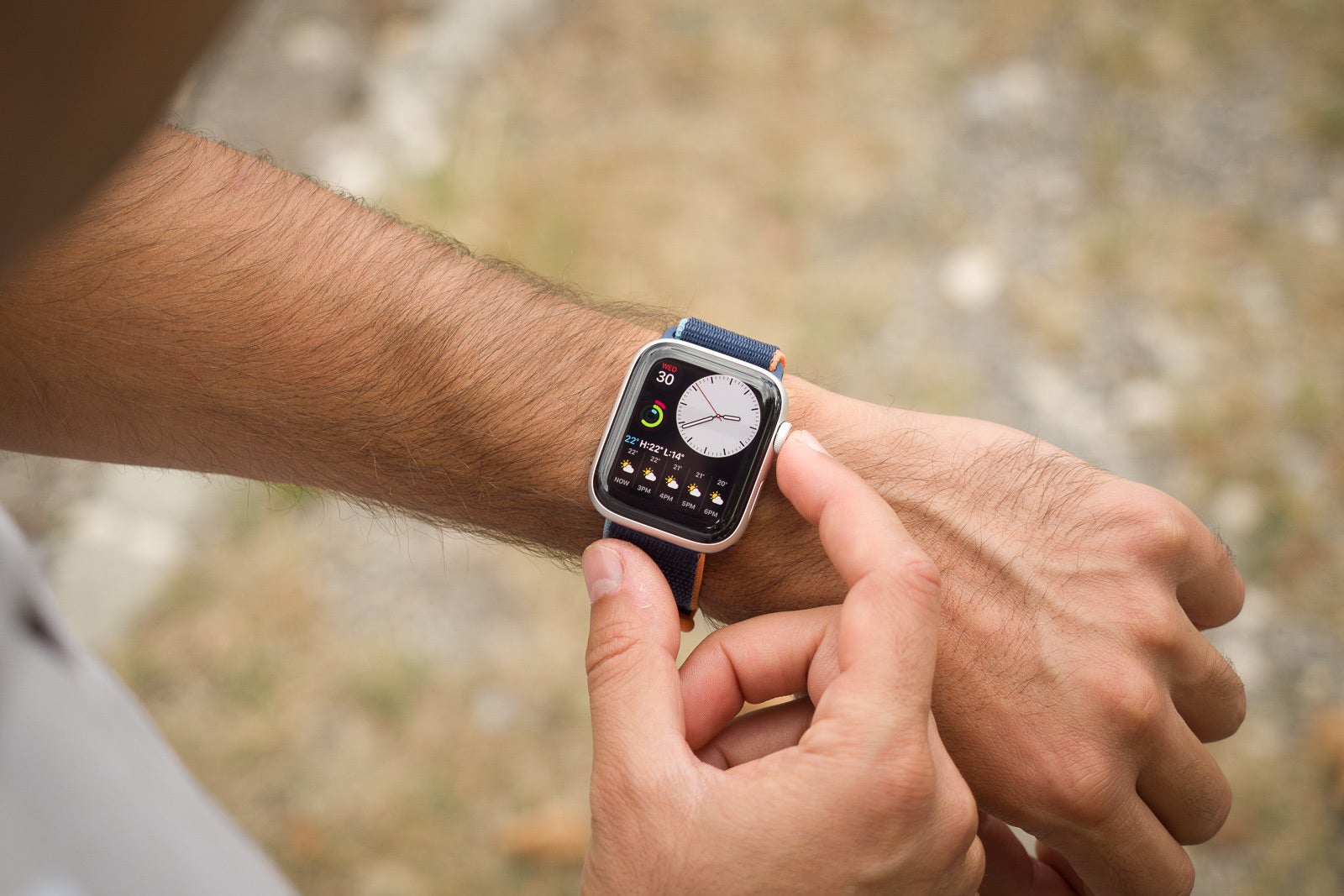 One thing I find the Apple Watch is not, however, is a dress watch. Especially the Watch SE which is only available in aluminum casing, so you don't have the stainless steel or titanium models that are available with the Series 6 and that do look a bit more stylish. But I feel it's not just about the materials here, the Apple Watch lacks a bit of that exquisite, jewelry type of allure that a classic dress watch has. When I had to go out at night and I wanted to look good, I would find myself reaching for my classic watch, as the Watch SE just did not feel appropriate.
The other thing is something extremely annoying: the missing always-on screen. Being someone who wears a classic watch every day, I am used to taking a quick glance at the time every once in a while. That's become somewhat of a habit, so I caught myself doing the same glance at the Watch SE, only to see the useless black screen. You have to purposely flick your wrist to see the time, and sometimes, that won't work on the first go, and it's just annoying.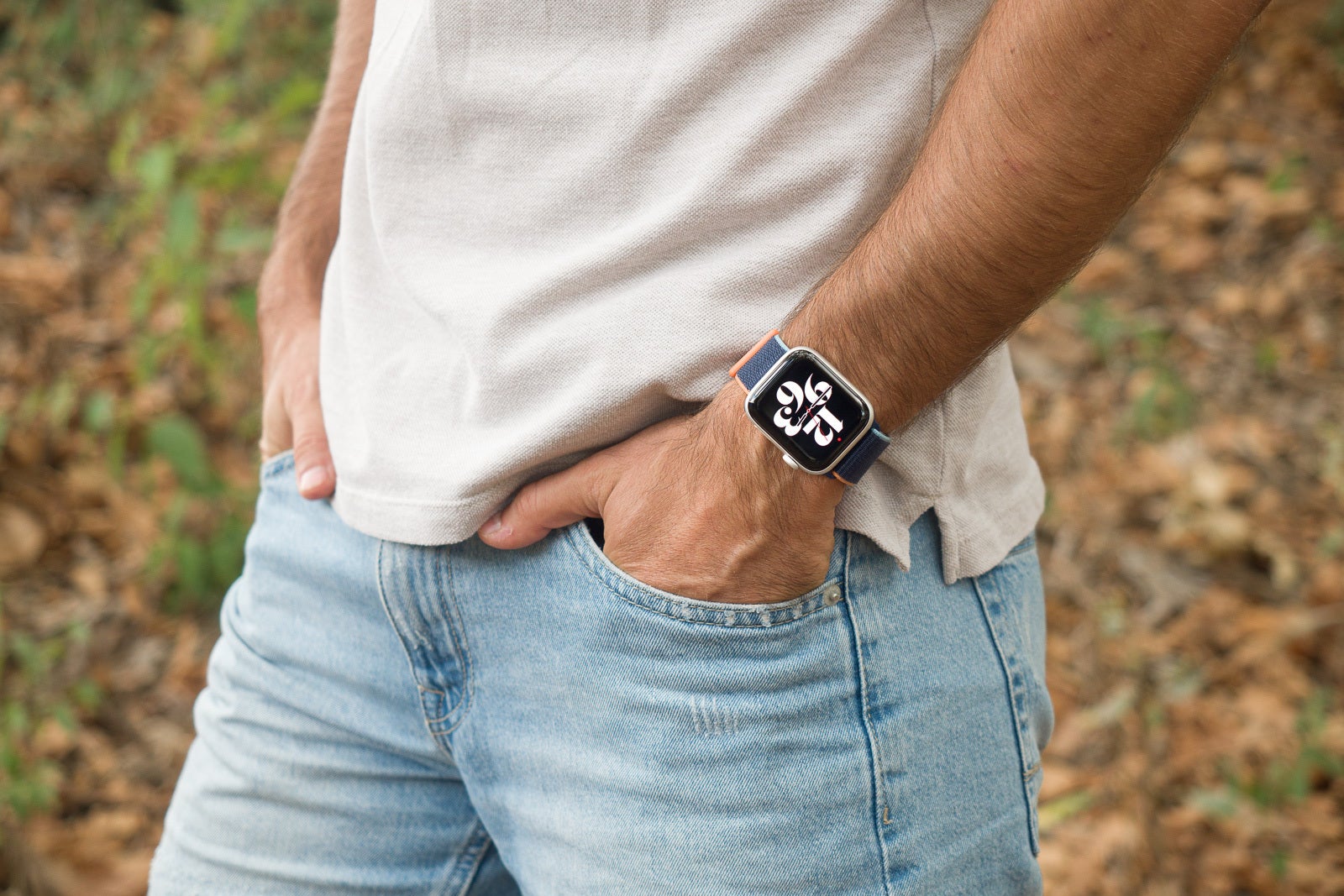 Apple Watch SE: health features and sleep tracking
The
Apple
Watch SE might lack an ECG sensor and a blood oxygen sensor, but it does come with a heart rate monitor that tracks your pulse with great accuracy. I have seen faulty readings with cheaper fitness bands, and I'm glad to know that I can really trust the heart rate sensor on the Watch SE. When setting up the watch, you can have it warn you about abnormally low or high heart rate, which could potentially help you avoid a serious health crisis, and that's something that is very nice to have.
The Watch SE also features an always-on altimeter, so your watch can tell you your current elevation. You can also just ask Siri "what's my elevation" and get an instant answer, which is very cool if you are a mountaineer.
Sleep tracking is another new feature that comes not just to this Watch SE, but to all Apple Watches running the latest software, watchOS 7. Unfortunately, sleep tracking is extremely basic in its current form. You don't get any useful information about the stages of sleep, or any detailed breakdown of your sleep whatsoever. You just get to see a bar graph of how much time you spent in bed, that's it.
The Watch SE also supports the fall detection feature, an especially useful one for the elderly. The watch would smartly detect a real fall and call emergency numbers, which might be a life-saving feature. I did not test this feature on purpose, but while I was playing volleyball with the watch it did mistakenly think I had fallen and was about to call emergency, so the feature is not completely fool-proof, but I admit that playing volleyball with all the brisk movements could be a very specific test case.
Watch SE for Fitness and Sports
While the Apple Watch SE doesn't add new fitness and sports features, Apple has continued adding new types of workouts with the watchOS software, so the SE benefits from that and you can now track a bunch of new workouts such as dancing, functional strength training, core training and more.
While Apple Watches do support automatic workout detection, I found that would rarely work at all. It's disappointing that you have to manually tap a button to start tracking a workout every single time and the Apple Watch often fails to properly record even a walk on its own, while other gadgets do a much better job at that.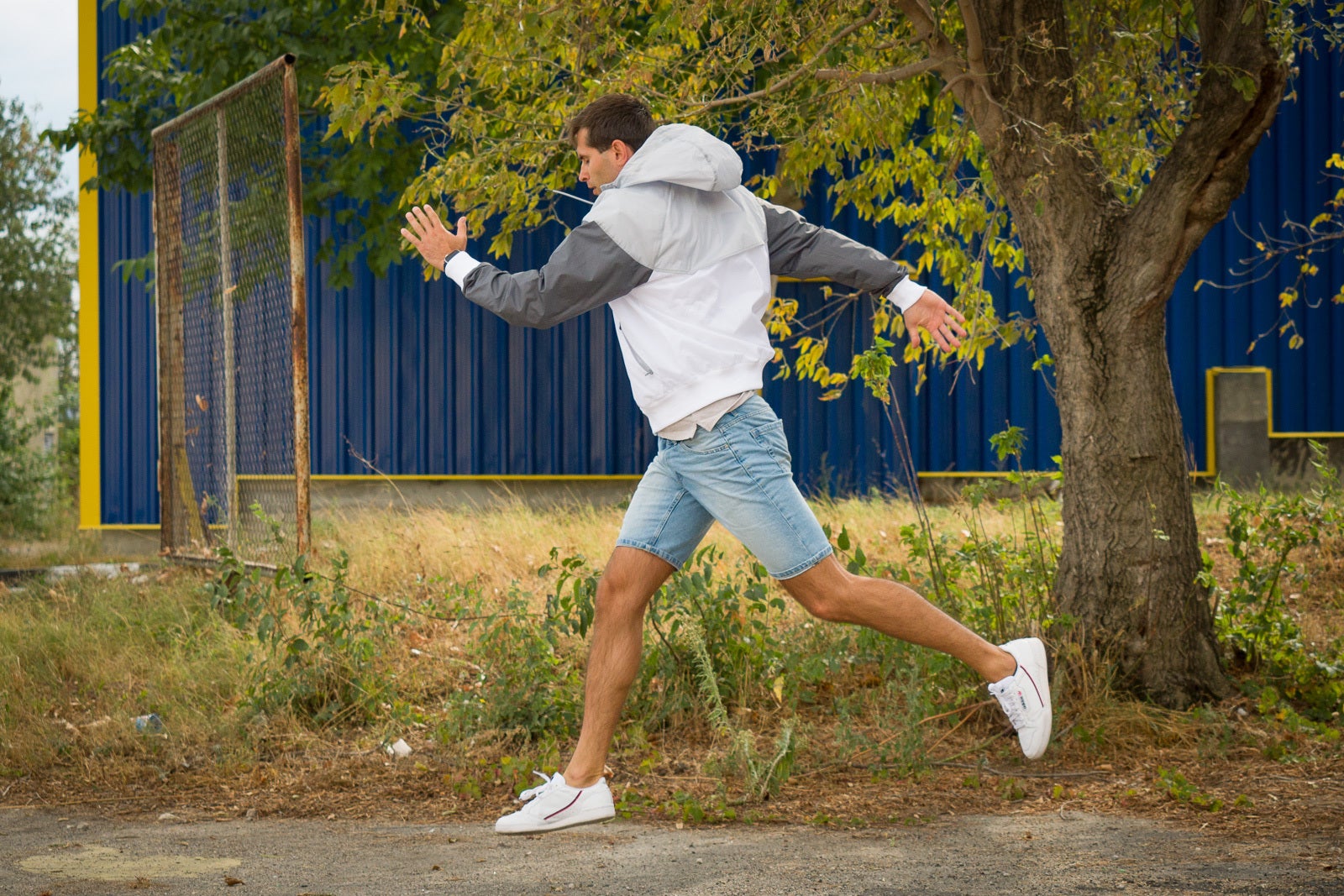 There is also a bigger question here: do you really need to track your every single workout? It can be useful to know the details and stats about a run or a workout if you are a competitive athlete, but should the rest of us count every single calorie and track every single workout? That quickly got overwhelming for me personally.
And yes, you can still swim with the Watch SE just like with every other Apple Watch since the Series 2. The SE is fully water-resistant and ready for you to take in the swimming pool, just don't use it when you swim in salty water as that could damage it.
Also, no, there is still no way to properly track a gym routine fully, but to be fair, there seems to be no wearable that can properly track your heavy lifting.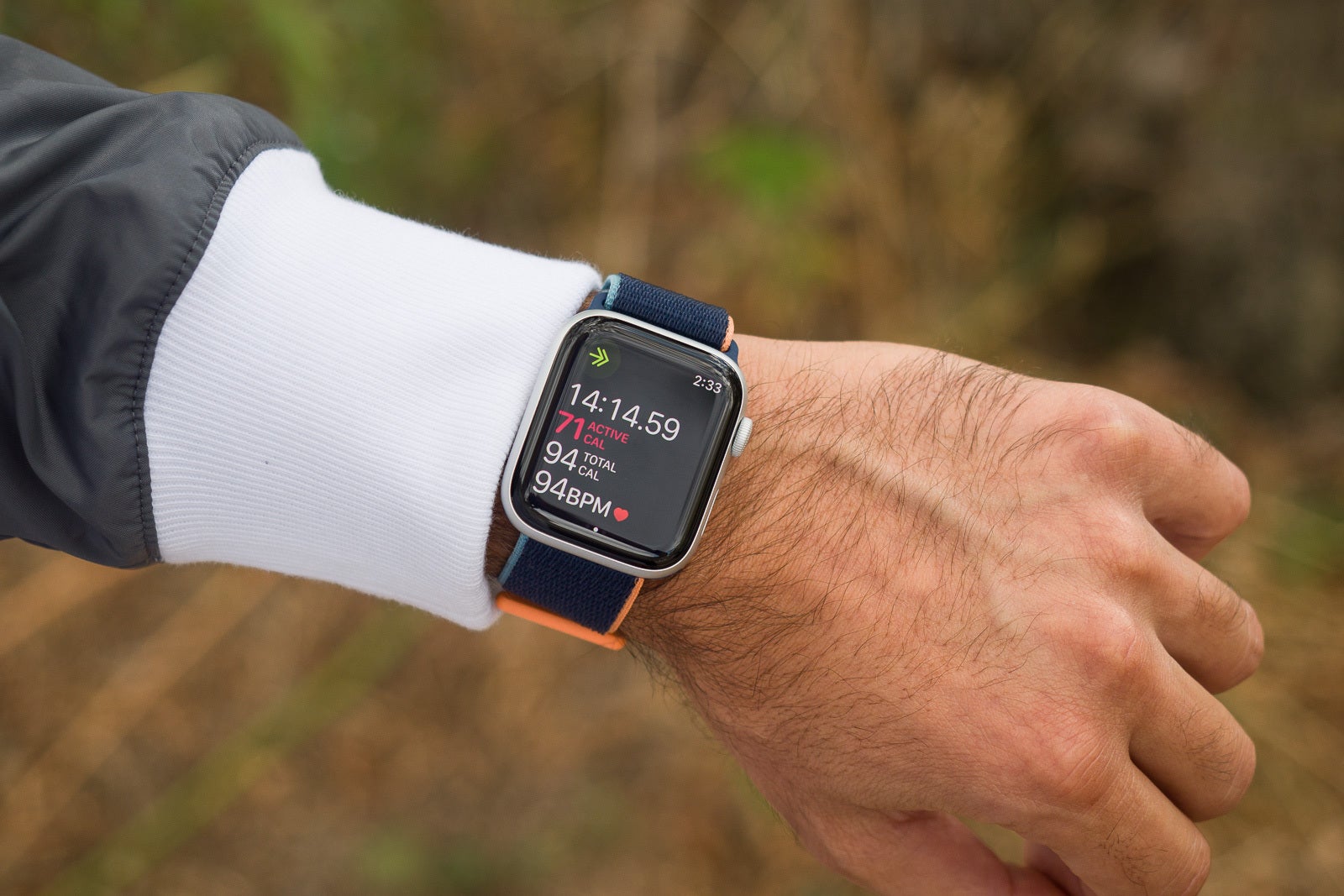 Apple Watch SE battery life and charging
One thing that seems to never change with Apple Watches is battery life. All Apple Watches last about a day, day and a half. With sleep tracking now available, however, battery life is more important than ever.
Starting the day at around 7:30 am with a fully charged Apple Watch, I was able to go back home from work around 6:30pm, with around 60% on the battery meter. By bedtime at around 11:30pm the watch would usually still have more than 40% of juice left, depending on whether I work out in the evening and how long. And then a full night of sleep would drain somewhere between 10% and 15% off the battery, so I would wake up on the next day with around 25% battery left.
That makes the Apple Watch SE fully capable of going 24 hours off the charger and tracking your sleep. However, it's definitely not a 2-day watch, and you'd need to find time to recharge it by lunchtime on the next day. For me, working a 9 to 5 desk job that was possible, but felt like a chore. For many other people that would simply be impossible, and they would need to charge it up at night, so sleep tracking would not be possible on a daily basis.
I still find battery life on the Apple Watch and the everyday charging routine to be one of the worst parts of owning it.
Fast charging would be a great thing to have as well. Currently, charging is not too slow: it takes an hour to charge up the Watch SE to about 80%, and a full charge takes around an hour and a half.
Conclusion
At the end of the day, the Apple Watch SE is nothing new. Apple just took the Apple Watch Series 5, cut off the always-on functionality reserving it for the more expensive Series 6, and also did not include an ECG and blood oxygen sensor. The Series 6 also has a faster S6 processor, but I doubt anyone would notice as the S5 processor already feels plenty fast.
What I find truly exciting is the possibility to buy a fully independent Apple Watch with cellular connectivity that allows you to leave your phone at home for once at a much lower price now, starting at just $330 (vs $500 on the Series 6). And that might be just enough to make the Watch SE one of the most popular smartwatches around.