Acer Iconia W511 Review
4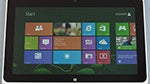 Introduction:
Windows 8 hybrids are a relatively new breed, but it seems like a whole lot of tech companies have one on the market already. That includes Acer with its
Iconia W511
tablet, which we are about to take through its paces. It is a 10.1-inch slate powered by an Intel Atom processor paired with a dock that adds a physical keyboard and extra battery life. The device's specs can't really make it stand out, but it should be priced accordingly. But will the slate manage to prove itself as both a reliable tablet and a practical notebook substitute? We'll have the answer to that in a few moments!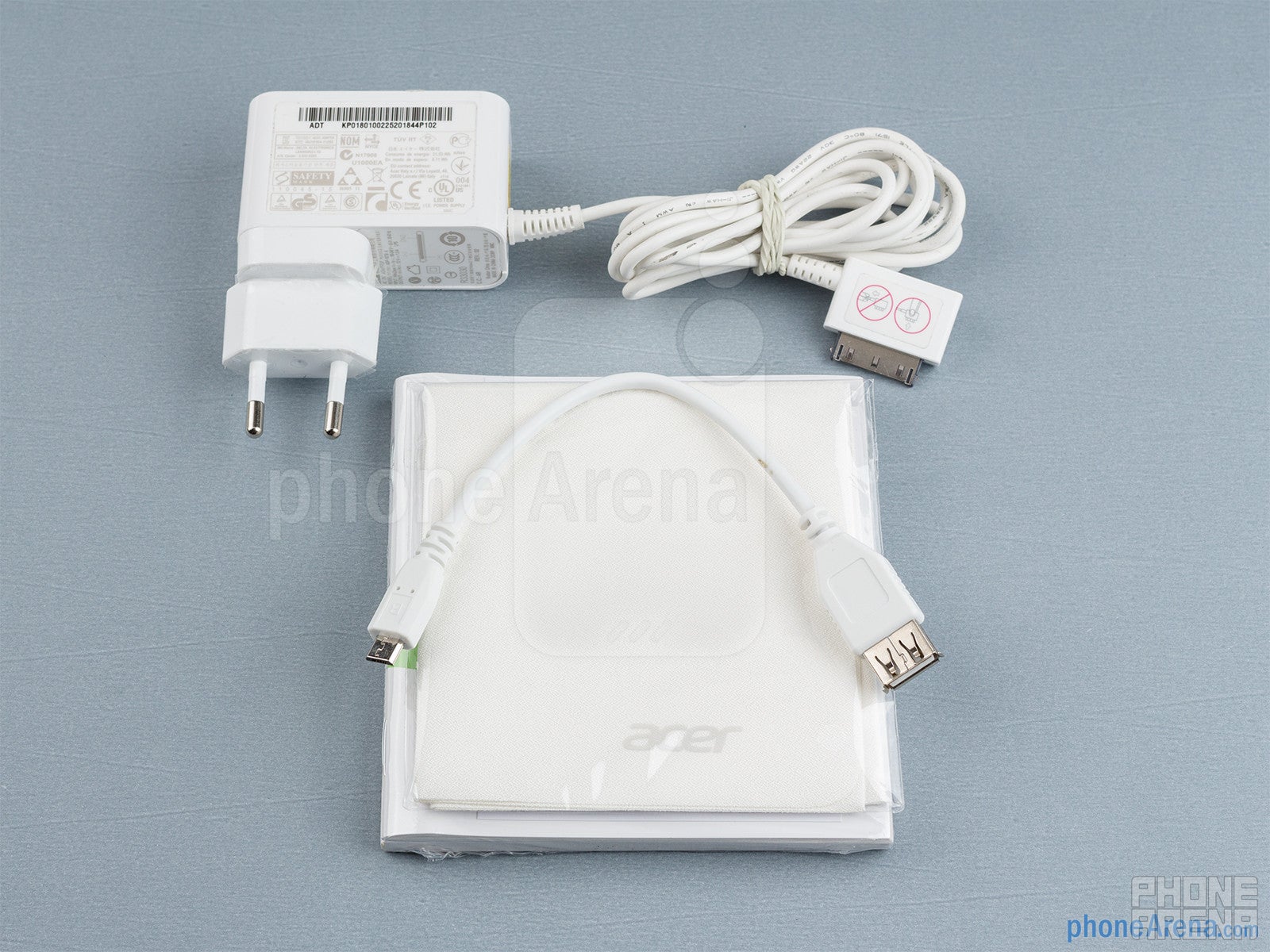 In the box:
Wall charger
Micro USB to USB adapter cable
Cleaning cloth
User guide
Design:
Being a tablet made of cheap matte plastic, the Acer Iconia W511 won't make anyone go "wow" with its appearance. But the use of lightweight materials has helped with keeping its weight down to a satisfactory level. When it's by itself, the device ranks among the lightest 10-inch tablets with a weight of 580 grams, which makes the tablet comfortable to hold and use.

All of the tablet's
physical keys
are located in the upper right-hand corner – the volume rocker, the on/off button, and the key that locks the screen's orientation in place. All of them are well exposed so finding them with a finger is no trouble at all. Underneath the screen we have a capacitive Windows button used for accessing the system's Start screen. We're left with mixed feelings about this solution – it works fine, but the key is prone to accidental presses if the device is being held single-handedly from underneath.
In addition to the mandatory 3.5-millimeter headphone jack, the Iconia W511 offers a Micro HDMI connector, a microSD card slot, and a SIM card slot for cellular data connectivity. However, Acer skipped the full-size USB port, presumably to keep the tablet's thickness down. Instead, there's a microUSB port that you plug a special adapter cable (included in the set) into, and then you can hook up USB devices to the Iconia 511. That's not really a dealbreaker, especially since there's a proper USB port present on the keyboard dock, but carrying the said cable around all the time isn't convenient.
By the way, the two USB ports can be used simultaneously. You can connect all kinds of peripherals to them, such as thumb drives, a mouse, or a USB hub. You can even charge a smartphone in case you have its USB cable handy, which is neat.
Keyboard dock:
For an extra $100 or so one can buy an Acer Iconia W511 with a keyboard dock thrown in the set. That not only adds the convenience of having a physical keyboard for text input, but also increases the tablet's longevity dramatically as the accessory has an internal battery cell. In fact, the Iconia W511 will last through at least a whole day of heavy usage when docked.
Typing
on the physical keyboard reminds us of the days when netbooks were all the rage. At first, its keys feel tiny and cramped together, but our fingers got used to their arrangement eventually. All keys are springy and have decent travel. Of course, you can't compare the experience to using a proper, desktop-sized keyboard, but in case we had a 25-page report to write for work or school, we'd much rather use what the dock keyboard has to offer instead of relying on any on-screen solution.
But while we're content with the physical keyboard and its usability, the
touchpad
that's also on the dock leaves a lot to be desired. At first it works just fine, yet after being used for 20 seconds or so, it goes bonkers, causing the cursor to move chaotically. Our quick online investigation shows that others have experienced the same issue with their units, so apparently we aren't dealing with an isolated case of a misbehaving touchpad.
Another thing we're bothered by is the
docking mechanism
that connects the Acer Iconia W511 and the keyboard dock. Connecting or disconnecting the two is easy-peasy, but the lock isn't tight enough, causing the tablet to wobble back and forth when moved or when the touchscreen is used, which is worrying, to say the least.
Acer has designed the Iconia W511 dock in a way that allows its sturdy
hinge to rotate at a nearly 300-degree angle
. That's referred to as "Presentation Mode" – the dock acts as a stand, with the keyboard facing downwards, which allows the touchscreen to be used comfortably while the device is placed on a flat surface. The dock is designed in a way that prevents accidental key presses when the tablet is used in such manner, in case you're wondering. If you'll be using the touchscreen interface to show off your sketches and designs to someone, taking advantage of this feature is recommended.
Display:
Although it is nothing out of the ordinary, the
10.1-inch IPS LCD display
on the Acer Iconia W511 gets the job done. It has a relatively low resolution of
1366 by 768 pixels
, which is typical for low-end Windows-based tablets, so small test can be a challenge to make out. On the other hand, its viewing angles and color accuracy are decent – likely superior to what you'd get out of a basic notebook/netbook, for that matter. Using the tablet outdoors is possible as its screen has a decent brightness output, but you'll have to cover it with your hand when the sun is shining right at it.
Recommended Stories