YouTube has new podcast features in the works, currently testing with select creators
3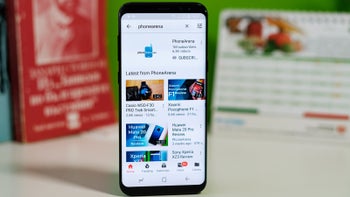 YouTube has quietly launched a new feature experiment,
reports 9to5Google
. The new experiment is centered on podcast creation and more tools for podcast makers.
YouTube tests new tools for podcasts
As you may probably know, YouTube has been eyeing the podcast scene for quite some time. Now, the platform is taking another step towards becoming a more podcast-friendly place for all those who would like to get into podcasting or work as podcasters.
The new tools that are now in testing are, from what it seems, everything a content creator would need to start podcasts on the platform: from uploading a podcast episode to looking into analytical data about the podcast's performance.
The users who are a part of the test will see a new option to upload a podcast under the "create" button, which usually gives you the option to upload a video, create a text post, or start a live stream.
But that's not all! Creators would also see podcasts under a new "Podcasts tab" found in the content menu. Also, existing playlists will be able to be set as podcasts with a new option that's found in the three-dots menu.
And last but not least, YouTube Studio will show podcast analytics on a desktop. Among the analytics, you will be able to view the performance of a specific podcast show, audience numbers, and revenue insights.
For now, a small number of creators are part of the experiment.
YouTube's into podcasting, a little background
YouTube's efforts to become a more prominent platform in the podcast scene have been showing ever since 2021. Back then, a report showed that YouTube was looking into hiring executives with experience on podcasts (
via Bloomberg
). This meant that YouTube was starting to take podcasts seriously.
Actually, even before that, YouTube was one of the places that people looked at when interested in podcasts in general. However, at the time, the platform wasn't optimized for podcast listeners, so YouTube looked to make everything organized and manage the millions of podcasts on its platform.
In 2022, YouTube became even more serious about the endeavor as some leaked slideshows were detailed (
via 9to5Google
). These plans included new "search and discovery" tools, as well as a "podcast destination page" and "official podcast cards". Later, the company also published a guide for creators that were looking into podcasting on YouTube.
All in all, YouTube is definitely becoming more popular for podcasters and podcast fans alike. We'll have to wait and see what other features the platform may get for podcast fans.