Xiaomi's first post-IPO financial report proves the company knows how to make money
6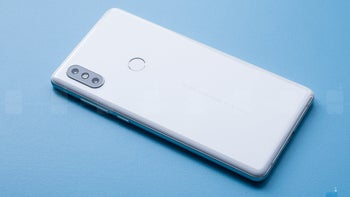 While Xiaomi has enjoyed a tremendous past few quarters in terms of
smartphone shipments
and
global market relevance
, actually making money has proven rather difficult for fairly obvious reasons.
The company continues to rely heavily on sales of
low-margin mobile devices
, despite constantly looking to diversify its business portfolio and boost revenues derived from software and various so-called internet services.

But somehow, after an initial public offering valuing the tech giant at $54 billion last month, Xiaomi managed to generate a healthy Q2 net profit of 14.63 billion yuan, equating to around $2 billion.
That's obviously not as impressive as
Samsung
or
Apple's latest quarterly gains
, but it sure beats Xiaomi's 11.9 billion and 7 billion yuan losses during Q2 2017 and Q1 2018. The company's overall revenue scores for the April - June 2018 timeframe also substantially exceeded analyst expectations, reaching a whopping 45.23 billion yuan, or $6.6 billion.

Global smartphone shipments totaled 32 million units, yielding a record quarterly revenue of 30.5 billion yuan, which represents a staggering 58.7 percent increase from sales posted a year ago. Unfortunately, that also means no less than 67 percent of Xiaomi's earnings came from smartphones, a business viewed by many financial specialists as too volatile, competitive, and overcrowded to drive long-term growth.

Still, a profit is a profit, and even though Xiaomi remains committed to an unusual strategy limiting margins at 5 percent for all hardware sales, the brand's increasing strength in the high-end smartphone arena has to put a smile on the faces of investors around the world.