The world's most valuable brand is not who Apple and Google fans might expect
4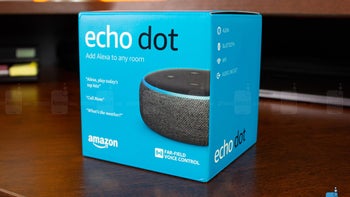 There are many research firms that publish yearly reports
ranking the world's most valuable brands
after taking different factors and numbers into consideration, but for a long time, one of only two names has found itself at the top of almost every such list.
The Google-Apple duopoly has finally been shattered in the
latest BrandZ rankings compiled by Kantar
based on financial and market data, as well as surveys of nearly 4 million consumers in 51 countries on their views about brands. This intricate number-crunching effort has resulted in a staggering 52 percent year-on-year value boost for new world leader Amazon, which was only
ranked third in 2018
, behind both Google and Apple.
But now the e-commerce giant edges out its rivals by around $6 billion, at an estimated brand worth of over $315 billion, up from "only" $207.5 billion last year. Amazon's incredible spike is largely owed to its extensive recent business diversification work, which seems to have quickly paid off in areas as diverse as voice recognition, grocery, healthcare, and food delivery, vastly improving what analysts are calling "brand stretch."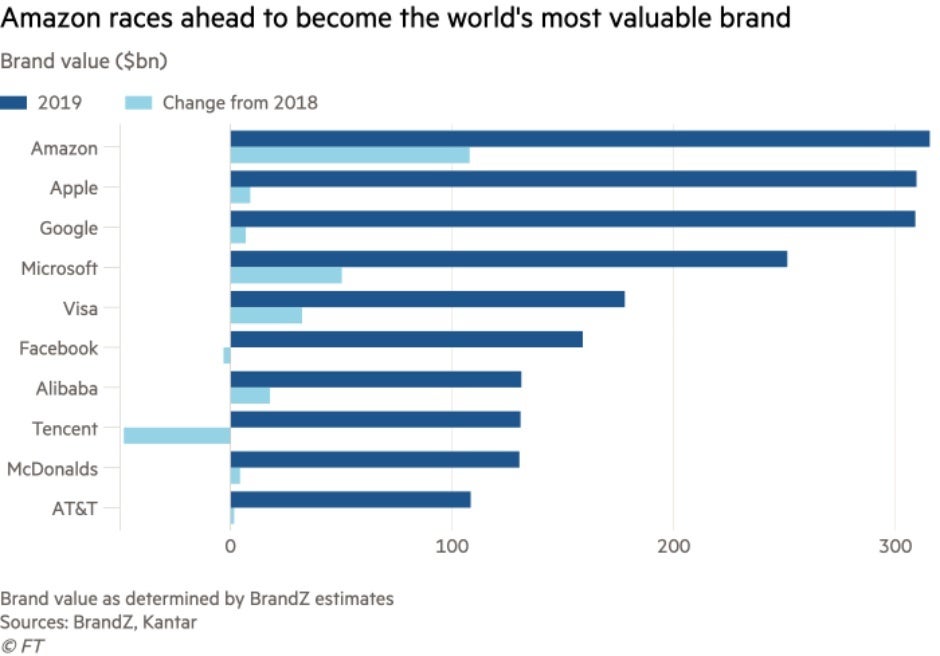 Of course, Apple and Google neatly fall into the category of "ecosystem brands" as well, nevertheless
encountering problems
in their
core markets
over the past year or so that slowed down the two's growth rates. After rising 23 and 28 percent in brand value between 2017 and 2018, Google and Apple had to settle for modest 2 and 3 percent increases respectively in the last 12 months. Interestingly, Apple managed to retain its number two spot on the global brand value podium, beating arch-rival Google by a little over half a billion dollars.
In fourth place, Microsoft narrowed the gap to the podium with a 25 percent yearly boost in value, while Facebook's brand worth was reduced by more than $3 billion in sixth place as a likely result of one too many privacy scandals.
AT&T remains the most valuable US wireless service provider, wrapping up the top ten brand list, with Verizon ranked 11th overall, and T-Mobile parent company Deutsche Telekom a distant 25th. Smartphone market leaders Samsung and Huawei are also among Kantar's top 50 brands, at 38 and 47 respectively, while Xiaomi is arguably one of the year's star performers, entering the list at number 74.