PSA: Fortnite is not out on Android, don't download any scam apps
4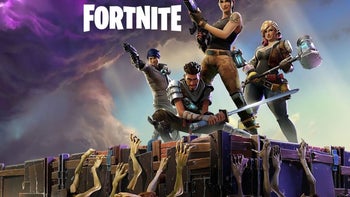 Fortnite is one of the biggest gaming sensations in recent times. Riding on the popularity of the battle royale genre, sparked most recently by PUBG, the free game has managed to become one of the hottest titles on consoles, PC, and mobile.
Fortnite launched on iOS roughly three months ago and has since managed to rake in over
$100 million in revenue
, becoming the second fastest app in its category to do so, right after the massively successful Clash Royale, despite being invite-only for its first few weeks on the App Store. But despite the game's huge popularity on iOS, it is yet to be released on Android.
If you open the Google Play Store and search for "Fortnite", as millions of people have, you'll see that there's a ton of apps related to this term – from useless guides for the game chock-full of ads, to soundboards, to complete rip-off games. These are mostly useless, in their vast majority at least, and are simple cash-grab attempts exploiting the popularity of Fortnite. Downloading any of them won't do much harm, as Google has mostly managed to curb the flow of scam apps on Google Play, but there are a lot of Fortnite fake apps floating around outside of Google Play that are actually harmful.
Doing a YouTube search for "Fortnite for Android," for example, yields countless results that allegedly show you how to get the game on your Android device. All of them have links in the description, leading to .apk files that you are instructed to download and install on your device, and as you can imagine, their only purpose is to scam unaware users.
Image source: Lukas Stefanko
Just a glimpse at how popular these fake app videos are on YouTube right now
In a recent
blog post by Malwarebytes' Nathan Collier
, he explains that these apps look the part and sound the part,
"To make the app look legit, it starts with a realistic-looking icon. As a matter of fact, it's so realistic that some may recognize it from the Apple iOS version. By stealing the icon directly from Apple, how could it not look real?"
After starting the app, users are greeted by an equally legit-looking start screen playing actual music from the game, which is followed by a login screen that also looks and feels the part. However, after the "game" asks for a "Mobile Verification," you'll be asked to download a "free" app from Google Play. After downloading the app and trying to start the game — you guessed it! — you're asked to download yet another app for "verification purposes" and this goes in an endless cycle. It's basically a scheme to make you download as many apps as possible and inflate their install numbers on Google Play.
What's worse, some of these fake Fortnite apps may actually ask for access to your contacts, or camera, or who knows what else. Don't grant any permissions, and don't install any of these apps to begin with. Fortnite is not yet out on Android, but it will come at some point. Just wait and don't fall into the trap of downloading malware apps.
This practice is nothing new, and worse yet, won't stop anytime soon. The usual scenario is – popular game X comes out on whatever platform, resourceful malware developers start pumping out Android apps that pretend to have some connection to the game (but are solely made to make money off unsuspecting people), users who don't know better start downloading them and getting scammed. Rinse and repeat for the next big game that comes out. Before downloading an .apk file from some shady link, think first, do your research. If the game is not out on Android, don't download anything, especially if it's not on the Google Play Store.