Samsung is reportedly aiming to manufacture Apple's A13 chip next year
46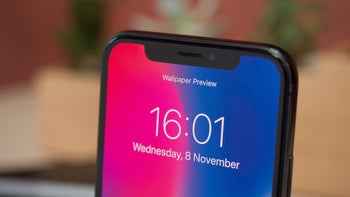 The most recent Apple processor Samsung was able to manufacture was the Apple A9 chip which debuted back in September of 2015 alongside the iPhone 6s lineup. Since then, the South Korean giant has lost out on manufacturing contracts to TSMC, which is currently in the
process of mass producing
the upcoming Apple A12 processor. However, according to
DigiTimes
, Samsung is hoping to change this situation next year.
Currently, with the production of Apple's 2018 processor, TSMC makes use of the newer 7-nanometer process and, starting in the third quarter of this year, the company is said to be preparing the introduction of Extreme Ultraviolet Lithography (EUV) for more precise etching of designs on wafers. However, due to the current risks that are associated with the technology,
TSMC
is understood to be holding off plans for complete integration until production of 5-nanometer chips begins in the second half of 2019, giving Samsung a pretty big advantage. After all, the South Korean giant is said to be ahead of TSMC when it comes to EUV and is prepared to fully integrate the process into 7-nanometer chip production, something it hopes will entice Apple next year. Not only this, though, but
Samsung
is also said to be working on an improved version of the InFO (integrated fan-out) packaging technology, which is currently used by its rival.
Now, although it's highly unlikely
Apple
will make Samsung the sole provider of its A13 chip next year, the company's increased manufacturing ability may prove to be a significant incentive to Apple. After all, by having more than one manufacturer, the iPhone giant could potentially drive down costs by guaranteeing a certain percentage of shipment numbers if the companies agree to lower prices.