Samsung reported to have completed 7nm development six months ahead of schedule, could be used in Snapdragon 855
86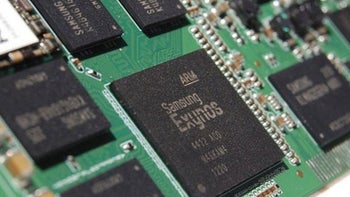 Samsung has finished the development of 7nm manufacturing technology six months ahead of schedule and the development process could be used for the next flagship phone chip, the Qualcomm Snapdragon 855.
This is great news for phone enthusiasts as the manufacturing process has a great impact on the productivity and battery efficiency of a chip. Our battery test, showed a big, double digit improvement in battery life with the Snapdragon 835 system chip, the first flagship mobile chip built on the 10nm process. Samsung Electronics is expected to start manufacturing the new Snapdragon 855 system chip late this year with bigger volumes scheduled for early next year.
Samsung Electronics has completed the development of a 7-nanometer foundry process and it is using extreme ultraviolet exposure equipment (EUV) for this process. Originally, the company expected the development of the new technology to be complete in the second half of this year, but it got it six months earlier. Rumors say that Qualcomm is preparing to send samples for its new mobile chip to Samsung.
Samsung's biggest competitor in the space is Taiwan-based TSMC. To catch up with its rival and in hopes to outpace it, Samsung Electronics has also launched development of the next generation 5-nm foundry process at a dedicated line.
"The Samsung developers who participated in the development of the 7-nanometer process have completed their mission and moved to 5-nano development," an official from the semiconductor industry said. "We know that they have shared the design database (DB) necessary for sample production from customers such as Qualcomm."
Recommended Stories