T-Mobile to retire Wi-Fi Calling on select devices come May 31
7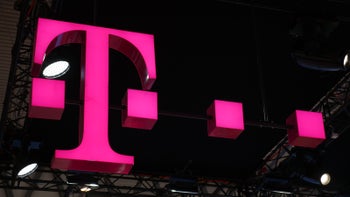 Pompously introduced back in 2015 Wi-Fi Calling was supposed to revolutionize the most important aspect of phones: voice calls. Unfortunately, the technology behind Wi-Fi Calling 1.0 is too old to continue to be supported, especially with the launch of Wi-Fi Calling 2.0 not long ago.
That's the main reason T-Mobile
announced
that it has decided to discontinue Wi-Fi Calling 1.0 after May 31, which means devices that support this particular feature will no longer work. Of course, this change won't impact devices that support Wi-Fi Calling 2.0 or later nor data access over Wi-Fi.
In case you're wondering, here are the impacted devices phones: Alcatel One Touch Pop Astro,
Alcatel Fierce 2
, LG Optimus L70,
LG Optimus L90
, Microsoft Lumia 640, Google Nexus 6, Samsung Galaxy Note 4,
Samsung Galaxy S5
, Samsung Galaxy S4,
Samsung Galaxy S III LTE
, Samsung Galaxy Exhibit,
Samsung Galaxy Avant
, and
ZTE Obsidian
.
These are some pretty old devices, so we doubt there are too many
T-Mobile
customers still using them. Regardless, if your T-Mobile smartphone doesn't support Wi-Fi Calling 2.0, know that you won't be able to use Wi-Fi Calling after May 31. The rest of the features will remain accessible no matter what smartphone you're rocking, including internet access and voice call via cellular network.
Stay tuned to
PhoneArena.com
for all the latest mobile tech news, reviews, and deals.