University student gets $400 fine for driving while using her Apple Watch
23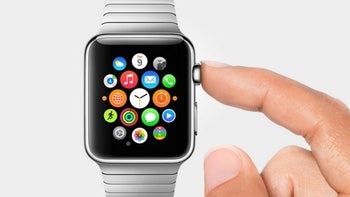 Canada has some pretty tough laws against distracted driving as University of Guelph student Victoria Ambrose found out the other day. According to Ms. Ambrose, she was using her Apple Watch to check the time when an officer pulled her over. The cop says that he saw a small glow inside the car, and watched her look down four times. In addition, the policeman said that when the traffic light that she had stopped for turned green, Ambrose failed to drive forward until he shone a light into her car.
The lawyer representing Ambrose said that the distracted driving law, which was amended in 2009 because of the growing use of mobile phones, did not apply in this case because it requires someone to tap a mobile device to activate the screen, and tap again to deactivate it. In additional, the attorney pointed out that the timepiece was not connected to a communication device. The defense also argued that because the smartwatch was worn on the defendant's wrist, it met the qualifications to be considered a hands-free device that was securely mounted in the car.
All of the arguments brought forth by the defense were rejected by the Justice of the Peace who was hearing the case. Lloyd Philipps ruled that the Apple Watch is still a communications device and even if it is securely fastened on a user's wrist, it still is as much a distraction as a cellphone taped to a person's wrist.
"Despite the Apple Watch being smaller than a cellular phone, on the evidence, it is a communication device capable of receiving and transmitting electronic data. While attached to the defendant's wrist, it is no less a source of distraction than a cellphone taped to someone's wrist."-Lloyd Philipps, Justice of the Peace
Ambrose was fined $400. Afterward, her attorney said that the law needs to be more specific about what can and cannot be done when using new technology behind the wheel.