One of T-Mobile's most popular freebies will return on March 28 (official)
2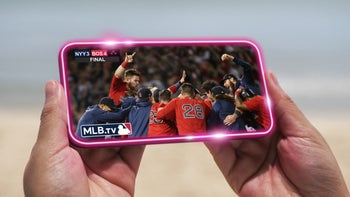 Just as expected, T-Mobile, Sprint, and Metro by T-Mobile customers on "qualifying plans" will have between March 28, at 5 am ET, and April 4, at 4:59 am ET, to both claim their free year of MLB.TV access using the T-Mobile Tuesdays app and actually activate their subscription at no cost whatsoever to save a cool 150 bucks.
With the risk of getting annoying, it definitely bears repeating that the freebie
needs
to be redeemed during that timeframe or you will miss out on it no matter how devoted you are to the nation's top "Un-carrier" and second-largest mobile network operator by customer numbers. There are basically no other conditions and exclusions to take into consideration, apart perhaps from the
MLB.TV "blackouts" detailed here
. Our original article anticipating the refreshed 2023 baseball deal follows below.
A new Major League Baseball season is right around the corner, and hardcore fans of the hugely popular sport who just so happen to also be
T-Mobile
subscribers probably already know exactly what that means.
Hot on the heels of that
sweet MLS Season Pass freebie
from a couple of weeks back, the second-largest US wireless service provider is most likely gearing up to offer a very similar MLB gift as part of the loyalty-rewarding T-Mobile Tuesdays program.
This was relatively easy to anticipate based on recent history, but to make sure Magenta will not break with the tradition of the last few years, one customer took to Twitter to
ask a very direct and clear question
on the matter.
It appears etched in stone now that
T-Mo's "MLB.TV offer" will be back "this year"
, although it's generally wise to take confirmations from customer support representatives with caution. The timing of the promotion's return is also largely up in the air, even if we can obviously make a few educated guesses with a solid chance of materializing.
Last year, the freebie was
formally unveiled on March 29
and offered to any and all T-Mobile customers (including those subscribed to Sprint and Metro by T-Mobile) between April 5 and April 12. But the 2022 MLB season kicked off on April 7, while the new season of professional baseball is scheduled to open on March 30, 2023.
That means a proper official announcement might be imminent and the deal could be added to the T-Mobile Tuesdays slate on March 28. For those unaware of the offer's specifics, the MLB Regular Season subscription you will
probably
be able to get for free this year normally costs a whopping $149.99, including live and on demand access to
every
out-of-market regular season game, as well as in-market audio, enhanced pitch-by-pitch tracking, and other "premium" MLB app features on your iPhone or Android handset.
Don't forget you will need to actually claim the MLB.TV gift once it becomes available in the T-Mobile Tuesdays app, which is obviously a very simple and hassle-free process you'll most likely get plenty of time to complete in the near future.