T-Mobile customers, beware of a text phishing scam going on in Louisiana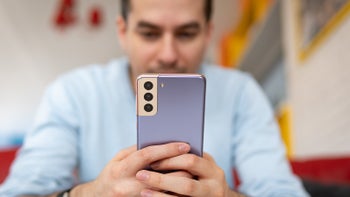 T-Mobile
customers have been having rocky times recently with the hack that exposed
millions of American's personal information on the internet
. Unfortunately, people in Louisiana have also been struggling with the major Hurricane Ida as well. Now,
TmoNews warns customers
of another danger, this time from a phishing scam that has been targeting Louisiana customers of T-Mobile.
T-Mo warns Louisiana customers against a new phishing scam
Many customers in the New Orleans and Baton Rouge metro area are being targeted by a scam offering them $200 for their business via a text message from an unknown number. T-Mobile representatives are warning to not click on any link in such a message, as it could be a malicious plan to steal your bank information or gain access to your phone.
A T-Mobile customer service representative has confirmed she has received reports from seven Louisiana-based customers, and her colleagues have also reported more incidents in their security chat group.
It seems the texts are being sent out from different numbers, and some phone numbers have an area code from New Orleans and Miami-Dade. Dialing codes indicate that the text messages could have originated from the Philippines.
For the moment, it seems this scam is only targeting Louisiana customers who may have their guards down and feel desperate because of the recent Hurricane Ida that wreaked havoc on the state.
Here's a screenshot of the message,
shared by Nola.com
: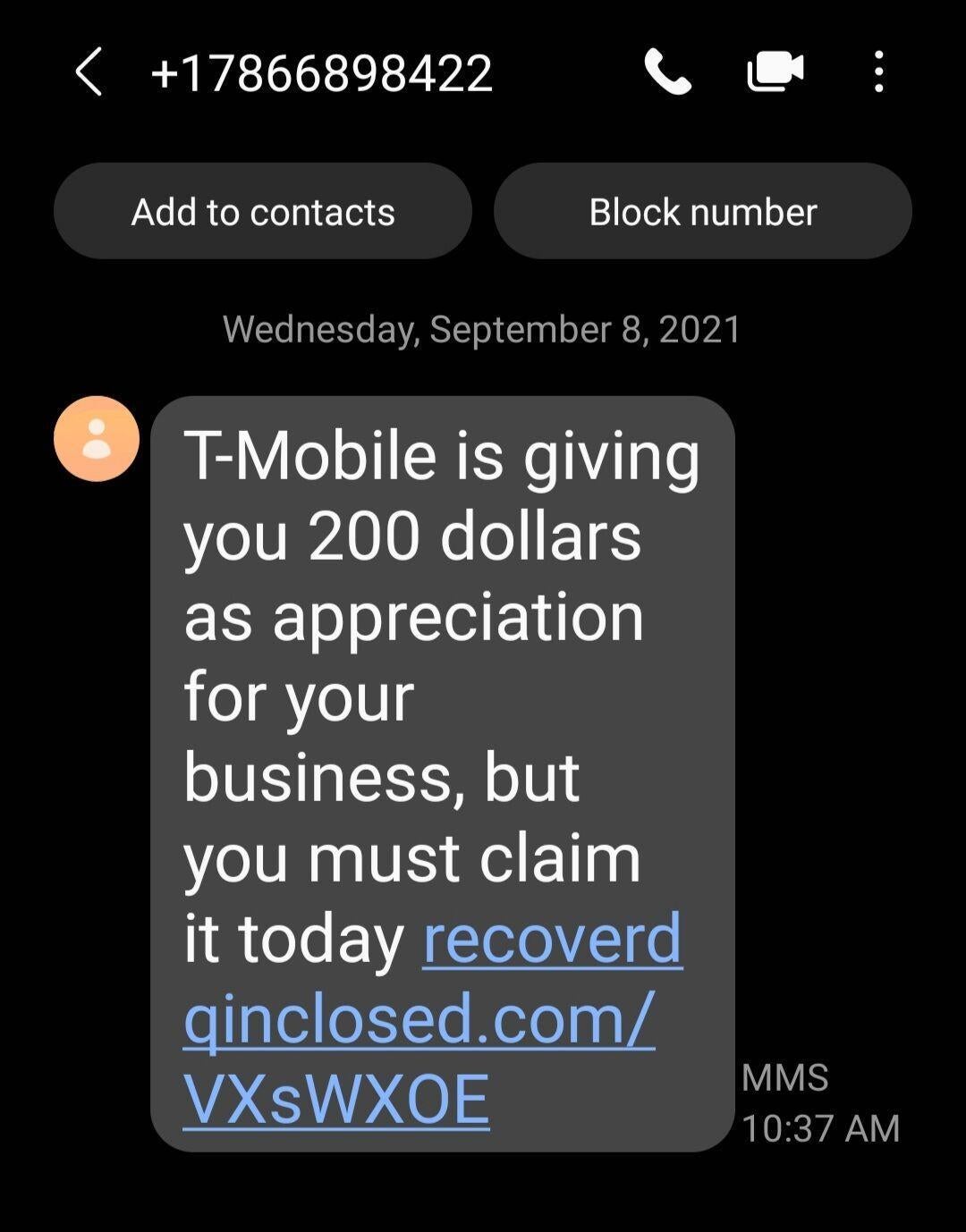 If you happen to receive a message like this, do not click the link in the message or try to respond. T-Mobile is advising that you report the scam, including the telephone number, the wording, the way the link looks and what words it has in it, and the time that you received the message. Right now, there is no protocol set up for dealing with these scam messages, but you might want to delete the message entirely.
Mobile phishing scams: how to protect yourself
Phishing scams and other mobile scams have been present for years now and there are certain best practices to follow so you can be protected against malicious users.
According to cybersecurity firm Kaspersky
, common types of mobile scams include virus scams, SMS phishing (which is basically what seems to be going on with T-Mo customers in Louisiana currently), voice mail scams, and one-ring scams. These scams include the malicious user trying to make you perform some action – whether it is a missed call or a voice mail, or in our case here above, a text message, the intent is clear: to make you do something.
Scammers can try to pressure you into giving them valuable personal information, or bank information.
Keep in mind these helpful signals that can help you identify whether a phone call or a text message you have received could be a scam: for example, they try to create urgency so you don't have time to think. Usually, any reputable organization will answer your questions or allow you to verify that their claims are real, while such scammers only increase the pressure.
Grand promises are also a telltale sign of scamming – promising you something big, money, vacation, anything of the matter. If it seems too good to be true and sounds random, you may want to rethink whether you really won that vacation package.
There are several simple rules to follow: do not give any personal information, do not click links, do not download apps they tell you to, do not pay any money to them. Generally, you might also want to use sophisticated passwords and PIN numbers, only use official apps for services and pay attention to your phone bill as unauthorized charges are also a signal you've been scammed.