Spotify finally adds long-requested feature to its Android app with minimal fanfare
4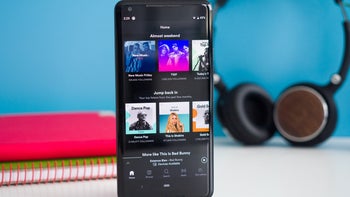 To fend off increasingly aggressive competition from the likes of
Apple
,
Amazon
,
Google
, and
Deezer
, the global
leader of the music streaming industry
is constantly
trying new things
, going so far as testing
in-house hardware
that could allow it to control and monitor your in-car listening patterns.
It's therefore pretty mind-blowing (and certainly not in a good way) that it's taken Spotify this long to add an incredibly basic sleep timer feature to its Android app. After all, the platform has been around since 2008, and users haven't exactly been shy in expressing their impatience and dissatisfaction with the lack of this handy functionality over the years.
To get a sense of how badly people wanted to go to sleep while streaming their favorite tunes on Spotify, you only need to do a quick Google Play search. It will take you just a few seconds to discover that there are multiple third-party apps available through the search giant's official Play Store with the sole purpose of enabling sleep timer capabilities for your favourite music streaming service. The aptly titled "Sleep Timer for Spotify, Music, and Video" has over 500,000 installs to its name, while
another "Sleep Timer" app
that works with YouTube, Google Play Music, TuneIn Radio and "many more" in addition to Spotify has even managed to break the 1 million download barrier.
At long last, there's no need to go through that trouble anymore, as spotted by
Android Police
on several
Reddit threads
. The native Spotify for Android sleep timer feature is as simple to use, straightforward, and convenient as you would expect.
You should easily find it by tapping on the three-dot icon in your Now Playing screen (below the "share" option), with settings for different times when your phone can automatically stop your audio (ranging from 5 minutes to an hour), as well as an option to "go to sleep" after streaming a single track. If you can't find the feature yet, you should just wait for a wider rollout of the latest Spotify version.
It's also worth pointing out that the app doesn't technically support this functionality on iOS yet, but iPhones come with a Clock app pre-installed that can essentially and effortlessly do the same thing already.