Spotify is blocking apps from transferring music libraries to other services
5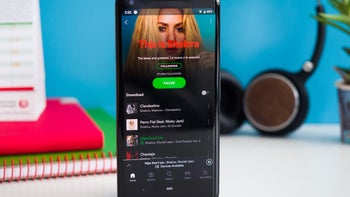 Spotify has heavily criticized Apple for anti-competitive behavior in the past. In fact, the streaming service recently joined a coalition of apps that hopes to "fight back" against the Cupertino-based company.
These steps have been met with praise by some developers, but they're also why Spotify's latest move is rather questionable.
Amazon Prime Day is upon us—and we've picked out the best deals and promotions for you, from Amazon and others, and brought them to our PhoneArena deal hub.
Switch to Spotify with ease, but don't leave
The music streaming service has told
SongShift
(via
MacRumors
), an app that helps people switch from one service to another by transferring music libraries, that it must stop offering transfers away from Spotify.
If SongShift or developers of similar apps ignore the request, Spotify has announced that it will revoke access to the Spotify SDK. App developers can, however, continue to offer transfers into Spotify.
In other words, the Swedish streaming service is happy for SongShift to make transfers over to Spotify painless, but it doesn't want users switching over to rivals such as Apple Music and Deezer with the same ease.
Rather ironically, arch-rival
Apple
continues to offer SDK access to SongShift and other third-party apps, therefore allowing its customers to switch to and from Apple Music with little hassle.