Spotify is bringing a social-media style scrollable feed to the app
1
It is really important to have a say in the matter when it comes to figuring out what to do in our spare time. Typically, that comes in the form of "making choices". Great, right! But you know what's not so great? Having
too many
choices and not enough time.
Yeah, we've all been there. It's time to eat, but you can't seem to pick the right movie. It's time for some high-focus work, but you can't find the perfect tune to get your vibe on. Well, Spotify — one of the most used music streaming services — is looking to help you out through a redesigned Home page in its app!
Spotify has always done an admirable job when it comes to recommending new tunes to rock out to, but sometimes the process is time consuming and distracting. That's why this new design is presented like a scrollable feed of music, audiobooks and podcasts that you can instantly hear snippets of, so that you can instantly save what you like for later.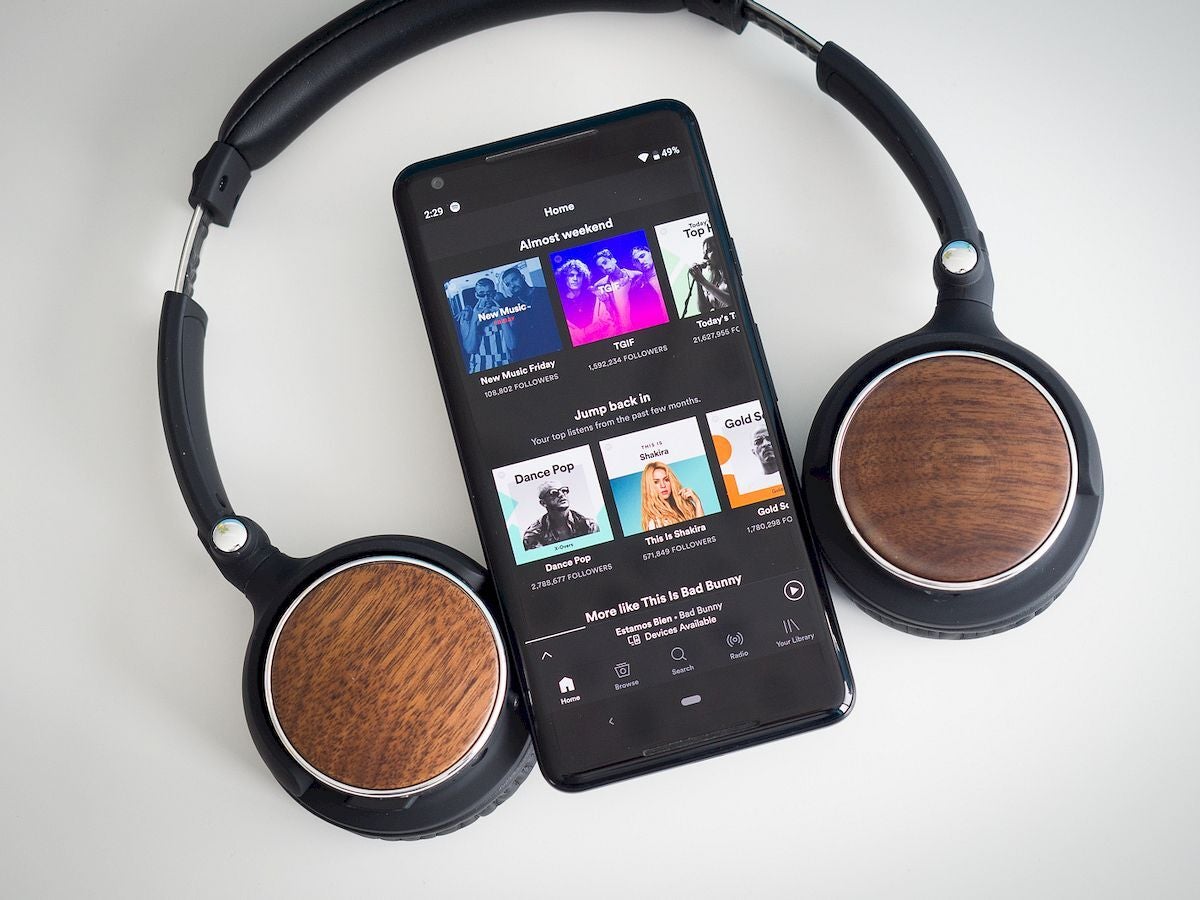 These new feeds are entirely optional, so you can disregard them if you already know what you are looking for.
This news comes from
Spotify's very own blog
, where the company delves into the details of the redesign. The entire thing was sparked through data — from an unspecified source — which
allegedly
verifies that users are more inclined to dive into something that they've gotten a taste of. Hence: a scrollable feed of auto-playing media.
Now, while for some of us this may feel like a nightmare, this should feel right at home for those, prone to using social media like Instagram and TikTok, where short form content on autoplay is the norm. A key difference with Spotify is that it won't be a single feed to-rule-them-all, but a trinity:
Music Feed
Podcasts & Shows
Audiobooks feed
While scrolling through these, users will have quick access to essential actions such as Saving, Downloading or Sharing the content on display. This is a testament to the aim of bringing seekers closer to findings…
and
the possible purchase of content after a quick demo.
Spotify is technically the first platform to simplify the process of discovery-and-testing on such a level. And the feature is something that everyone can start using really soon, as it is rolling out for both free and premium users as we speak.