The impressive Soundcore Liberty 4 NC are a steal on Amazon this Black Friday
We may earn a commission if you make a purchase from the links on this page.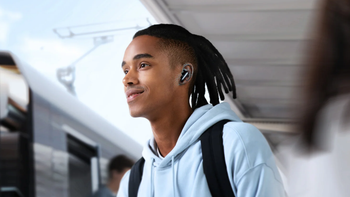 This Black Friday, we're treated to some cool deals on even cooler phones. But we also see significant markdowns on products in the audio department. By the way, the deal we're about to show you is suited for shoppers seeking a pair of casual yet high-quality earbuds on the cheap. Right now, the epic Soundcore Liberty 4 NC sell for peanuts on Amazon through an irresistible Black Friday offer.
The Soundcore Anker earbuds hold the
best entry-level earbuds
title, and they're now selling at their lowest price on Amazon through a sweeter-than-ever Black Friday deal. Indeed, at 30% off, these earbuds give you way more bang for your buck than usual. Pick whichever color suits you best, and claim your savings while you still can!
Right off the bat, we should warn you not to go wild with your expectations here. With an MSRP of just $99.99, these clearly aren't the
best wireless earbuds
on the market. Then again, they do tick a lot of boxes and make a worthwhile purchase every casual listener should be happy with!
For just under $70, you get a pair of noise-reducing earbuds that should cancel up to 98.5% of unwanted noises, making your commute or travel much more enjoyable. Moreover, the Soundcore Liberty 4 NC should be pretty good at reproducing crisp and rich audio facilitated by the 11mm custom-tuned drivers.
There's also LDAC technology on deck, giving you Hi-Res sound to appreciate. And if, for some reason, these earbuds don't sound right to you out of the box, you have fully customizable EQ settings to tweak them to your liking.
Battery-wise, Anker advertises the Soundcore Anker Liberty 4 NC to last 10 hours on a single charge. Using the charging case helps extend total playtime to a jaw-dropping 50 hours. That's quite a remarkable feat for a pair of wireless earbuds that can now be yours for less than $70, don't you agree?
Check out the top three headphone Black Friday deals today:
Recommended Stories