Sony Xperia 5 III coming to Europe in September and it won't be cheap
2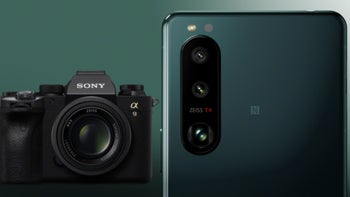 Sony announced yesterday
that it will bring the
Xperia 1 III
in the United States in late September, but didn't mention anything about the
Xperia 5 III
, the former's cheaper brother. That could mean a few different things like maybe
Sony
isn't sure when it will be able to bring it to the US, or perhaps it has no intention to sell it in North America.
Either way, we at least have an idea about how much the Xperia 5 III will cost in the US. The company's European branch
revealed today
that the Xperia 1 III and Xperia 5 III will be launched in Europe for €1.300 and €1000, respectively.
Considering the Japanese company has already opened Xperia 1 III pre-orders in the US and the phone is priced at $1,300, it's safe to assume that the Xperia 5 III will sell for $1,000 in case Sony decides to bring it to the States.
Just like the Xperia 1 III, the Xperia 5 III will be shipped in Europe from September. This one will be available in Black and Green, but additional colors may be introduced after the phone's market launch.
The Xperia III 5 is a top-tier smartphone powered by a
Qualcomm Snapdragon 888 5G
processor, paired with either 8GB RAM and 128GB storage, or 8GB RAM and 256GB storage. Also, the smartphone boasts a stunning 6.1-inch OLED FHD+ display featuring
Corning Gorilla Glass 6
coating.
However, one of the phone's main selling points is the triple camera setup (12MP+12MP+12MP). Along with the Xperia 1 III, the Xperia 5 III is the world's first smartphone with a variable telephoto lens paired with a dual PD sensor. Not to mention that the camera features Zeiss optics and a brand new AI super-resolution zoom technology.
As far as the battery goes, Sony claims the 4,500 mAh battery can charge up to 50% of capacity in 30 minutes with the 30W charger that comes with the phone.
Recommended Stories